Pegging is a BDSM practice that is getting ever more mainsream attention.
It has started to be used in popular culture, if not to take a little knowing nudge at the BDSM activities for a few.
While perhaps not wildly known there may be a day when it becomes much more mainstream.
As a BDSM kink it's often thought of and connected with a bedroom activity.
It certainly can be, but it is not written into law.
Pegging is an activity that can take stereotypes and alter them at will depending upon the whims and desires of the female dominant and the submissive male.
There's no limit to the imagination with consensual adults – go where the flow takes you, but for a few ideas, you can take a look at these suggestions.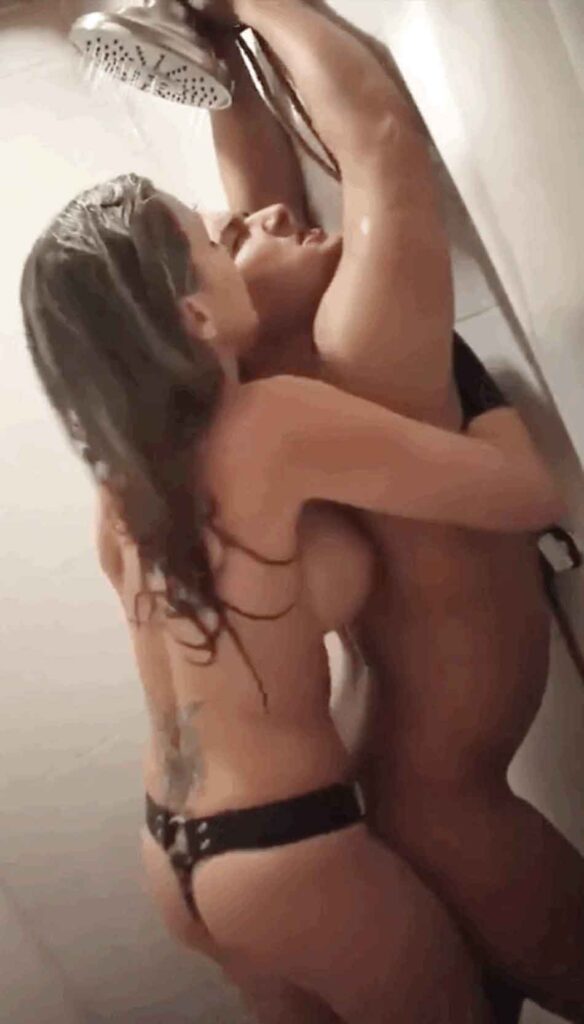 Pegging In The Shower
Depending upon the shower cubicle you have pegging with streaming water can be amaozing fun for both the femdom and the submissive.
Pegging on the shower would normally be practised standing up but an additional benefit is the submissive can be be placed in the 'prisoner' position and have their hands up against the wall.
In can often be good kinky fun to have the submissive get down on all fours and give the strapon some kissing, licking, and sucking.
Alternatively mistress can shackle the hands of the submissive on fittings to give some restraint and the experience a more 'prisoner' feel.
Depending upon the size of the cubicle as well, the mistress can back up and let the submissive perform the movements for her own entertainment.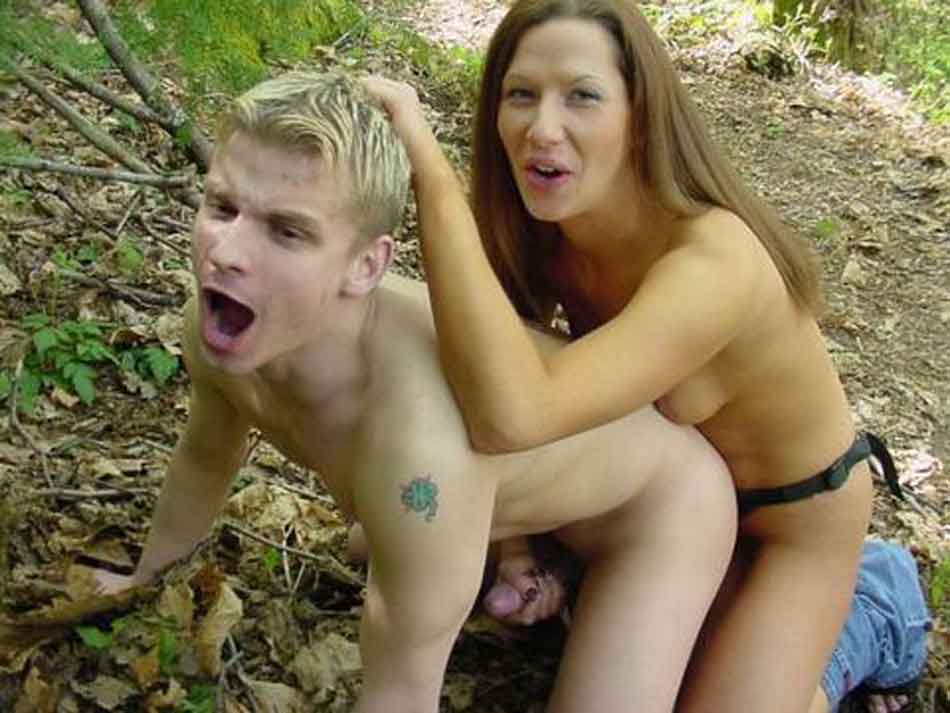 Pegging In The Woods
The thought of pegging in the woods can turn a nature walk or a quiet drive into the countryside into a kink affair.
A female dominant can take her submissive for a walk through the woods and woodland, all the while looking for a perfect little quiet patch to get that strapon out.
Upon finding a suitable spot and making sure there will be no interuptions the mistress can get the submissive into an appropriate position and declothed while she prepares herself.
The submissive can be up against a tree, over a boulder or on all fours in a patch of wild grass.
Mistress can peg her submissive in all that wonderful nature.
Pegging On The Hood
What else are hoods for?
Keeping the appropriate pegging gear in a small hidey hole somewhere can make this a fun random game.
A mistress can make a special trip out being chauffered to a local beauty spot or it can be a spontaneous 'quickie' while driving around for something else.
The mistress can get the car parked up and get the submissive with his underwear around his ankles and spread over the hood.
Mistress can then take her submissive for a different kind of ride.
"Hands on the hood and spread em boy"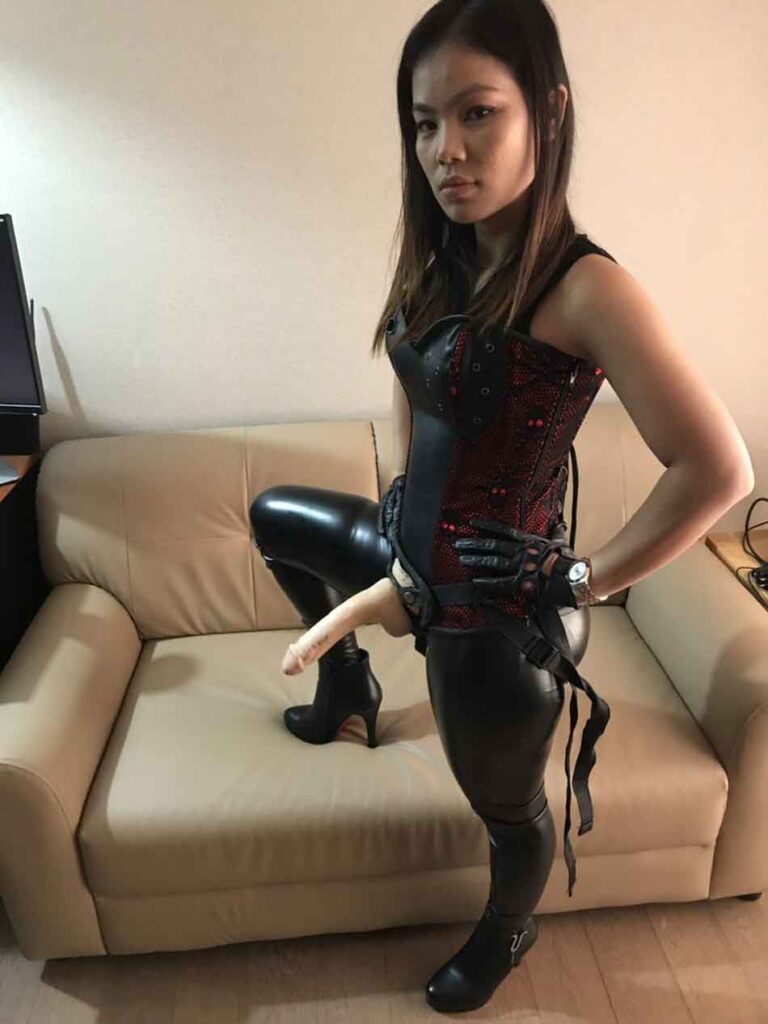 Pegging On The Couch
The couch offers such a golden opportunity for comfortable pegging, why wouldn't you use it.
Whether it's the side arm rests, the back, or kneeling on the floor with the torso on the cusions there is plenty of submissive pegging positions for anyone to enjoy.
The submissive can even lie face down along the length and mistress can 'conquer' her partner while riding atop.
The couch is very suitable for one of mistresses 'I will take you now' moments.
Pegging With Restraints
OK, technically not a location but a set of restraints can really define a good pegging session.
If you're new then I'd recommend the velcro wrist and ankle restraints. They're quick, easy, fun, and work really well.
If there's any panic then they come off really quickly without fumbling for keys.
A mistress can strap her submissive in position which gives an extra dimension to the power dynamic.
The submissive, unable to escape is much more controllable for the mistress.
Pegging On A Picnic
A picnic is symbolic of a romantic trip out and meal.
A genuine sharing of intimacy between a female and a male.
So why can't a mistress take her submissive to a lovely remote spot, eat some delicious home prepared food, and finish off by lovingly pegging her man.
This is a pegging session that suits a very loving kind of gentle femdom relationship.
If the idea of a pegging picnic appeals to you then you need to be on the lookout for a location.
It needs to be scenic and remote with little chance of being intruded upon.
After the hamper opening, the wine, the snack meals, a romantic session can end perfectly with mistress insisting on penetrating her submissive.
Pegging In A Hotel
Pegging in a hotel is great for those couples who like the idea of a dirty weekend away.
It has endless possibilities for kink with the sense of freedom that comes with being in an unfamiliar location.
If you can get a hotel roon high enough up and with a balcony.
There are more possibilities that way. A submissive can stand naked up against the glass of against the balcony.
The excitement of a new place to have a pegging session can really make a difference when a mistress and a submissive might try something a little more daring as you get that 'holiday feeling'.
A hotel also allows the possibility that you could do things that you might not want to risk at your home address.
A submissive can be made to stand next to a window more sure in the knowledge that a passerby will not know them.
A mistress might be more easily encourage her submissive to get pegged at the window with a more voyeuristic take on the practice.
Pegging on a balcony while overlooking a new location can be a fun kink as well.
Pegging During A Camping Trip
Similar to the nature walk a camping trip can provide pegging fun for any couple.
It's a little more prolonged, is obviously more private, and one can camp out under the stars all in one trip.
Or you find a secluded spot within a camping park or nature reserve that allows camping.
All done most likely on a blow up bed as well.
Camping while good fun can get a little less fun during the nighttime with less to do.
Why not spice it up with good ole pegging.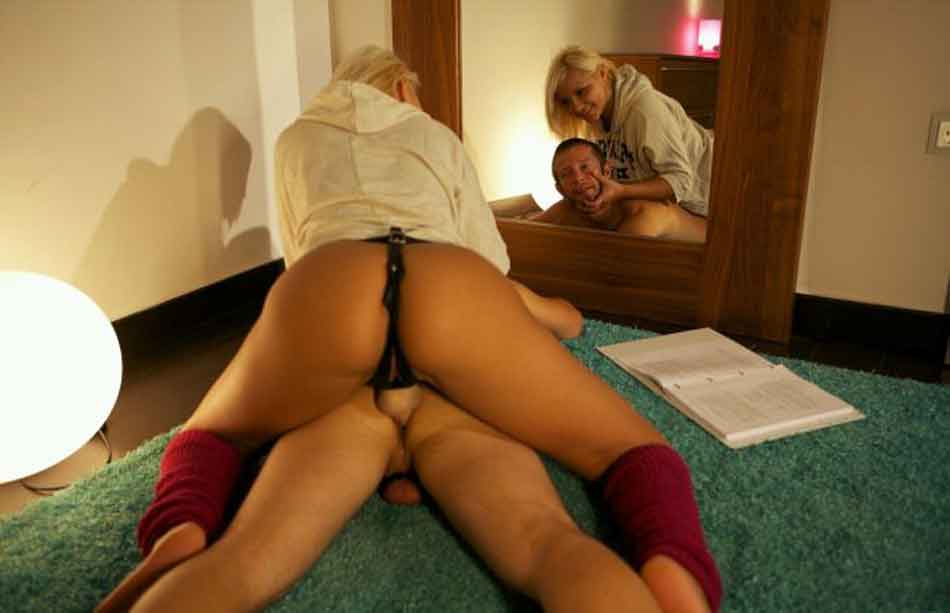 Pegging In Front Of A Mirror
Depending upon the position we cannot often see the face of our sexual partner during sex.
Sometimes the position is just not saisfactory to that end.
Pegging is the same, but in front of a mirror allows the mistress facial contact when some positions are used, like the doggy position.
A mistress can engage much more easily and alter her approach as she guages feedback more accurately.
The submissive can also see the mistress or be forced to watch his dominant female.
All this can lead to a much more exciting pegging experience.
Get A Convincing Open Letter To Send To A Prospective Dominant
The easy way to get your partner to think about trying a Female Dominated Relationship
Trying to talk to your partner about the benefits of a female led relationship can be hard. Use this open letter to help or to prompt constructive dialogue.