Guest Post: Mrs. Thompson
Female domination, in any guise, is meant to be fun, and let me put it this way, if it isn't, you're probably doing it wrong.
The male submissive enjoys the lack of responsibility even if it's temporarily humiliating or uncomfortable and the female enjoys the opposite, the authority in the power dynamic.
Certain holidays or events in the BDSM year have become commonplace, like Locktober, but a couple doesn't have to wait for permission to inject their own fun into their lives.
You can invent your own.
All the while combining them with holidays or activities.
Holidays are a time to celebrate. There are so many different holidays celebrated throughout the world, but they all have one thing in common. Whatever you choose to honor throughout the year, these time honored festivities bring you closer to your friends and families, so why not submissives and Dominants?
Some traditions are centuries old, while others are relatively brand new. Why not start some of your own holiday traditions with a twist…peppermint optional.
It's useful to note that often a mistress can use the ideas below to try things out in a short dose to see if the play works. It's often an excuse to experiment.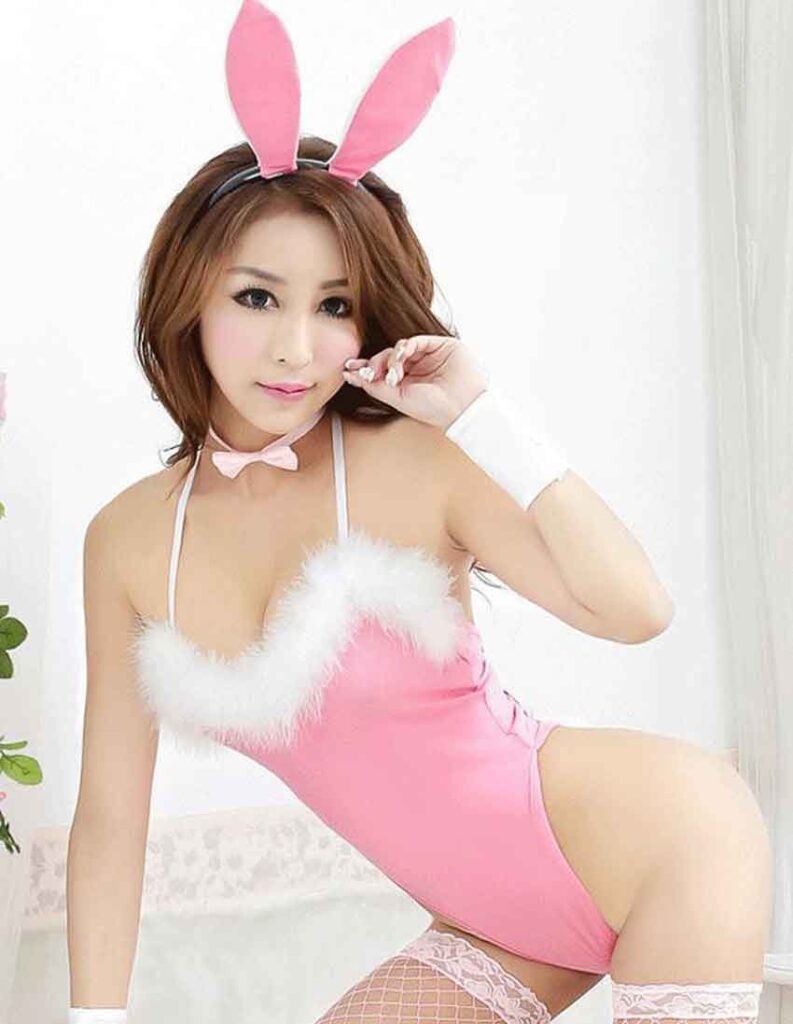 Female Authority Holiday Fun Themes
So with that said, what sort of ideas can one play around with?
Below are some ideas to use to springboard your own preferences.
Female Dominant's Birthday
Well, this day is a time for some opulence and devotion.
True Royalty for the day might be in order.
From the moment she wakes to the moment she closes her eyes at night, the submissive male ought to be there for her every demand and wish.
And that's without the gifts, the meal cooking, the red carpet treatment, and fulfilling her desires and wishes.
Submissive Male's Birthday
Quite frankly, the submissive male should be grateful for the attention of his mistress, so even on his birthday, he should be there to celebrate her benevolent dominance.
So treat her to a small gift to celebrate what she does for you.
New Years Day
The New Year is the time of resolutions so it should start with a written pledge, maybe delivered as an oratory to his mistress.
He can spend December assembling a speech for delivery on New Year's day.
Maybe a resolution from the mistress that commits the submissive to something, like more foot rubs therefore he must learn how to do them professionally.
The mistress thinks of something she would like and transfers the responsibility of delivering it to the submissive.
Make him learn a new skill for the benefit of the female dominant.
Valentines Day
Of all the stories associated with Valentine's Day, my personal favorite is that of Saint Valentine of Rome.
According to legend, while he was imprisoned, he restored the sight of his jailer's blind daughter. Now, there's really no way to prove this.
There's also no way to disprove it.
Either way, as the story goes, before his execution he penned a letter to this young woman and signed it "Your Valentine".
I see no other alternative than to honor this Saint with some fun blindfold games with your Valentine.
For the more advanced Sweethearts, maybe some imprisonment play would be in order.
Easter
What better time to resurrect some egg-citement into your FLR than Easter?
Or perhaps the dominant female decides her sub would do well for her by giving up certain luxuries or imposing a daily ritual that would add some needed discipline.
Easter is the time of lent, that of giving up for the great fast.
Why not make the submissive give up something for the duration of lent.
Maybe orgasms. Mistress is the only one of the couple that is allowed orgasms during lent.
It only lasts around 40 days.
Loyalty Day
A day when he pledges and demonstrates unswerving loyalty to his dominant.
How that might be delivered is of course for the mistress to decide.
National Masturbation Day
Believe it or not, Sunday, May 28, 2023, is a day dedicated to celebrating masturbation.
So an easy one for this day.
The female dominant wakes up to be masturbated by the submissive. Maybe more than once.
He must hurry home straight from work to maximize his home time where he will help out masturbating his dominant again.
All evening.
The submissive of course gets no such treatment. His job that day is to make his mistress orgasm as many times as possible.
4th July
Independence Day or, depending on which side of the pond you're on, Treason Day.
Maybe you're a sub who itches to break free from time to time.
Perhaps a day of Freedom is just the thing to remind you why you bow to your mistress.
Or maybe a day of relaxing by enjoying some good old American past times; baseball, burgers, beers, and of course, fireworks.
You can always make your own.
Lock him up for a designated time beforehand – the 4th July will be 'the uncaging', but only if he's been good.
Labor Day
Hmmm, a play on the word labor.
Maybe it should be a day of chores for the submissive or he should be given the task of making something his dominant would adore with his own hands.
Halloween
It seems as though Halloween runs in the blood of some people like it was love at first bite for them. I know, I know,
Vampire puns suck.
But you know what doesn't suck?
Treats!
Of course, the submissive will have to do several tricks to earn them. What could be more spine tingling for a captive than sensory play with all 5 senses?
Thanksgiving
You don't have to be American to practice gratitude.
A dominant female could assign her partner the task of writing down all the things he's grateful for as a reminder to them both why they have much to be thankful for in their FLR.
The female dominant could get the submissive male to come up with creative ideas to show his allegiance to her authority and how grateful he is for her presence.
Spanksgiving – A slight play on the word so it's a day when the mistress can deliver spankings whenever she feels like or enacting a policy of minor infractions on this day can result in an appointment with the paddle or crop.
He must be on his best behavior to avoid the results of annoying his dominant female.
One idea is to collect the negative version of brownie points throughout the year until 'Spanksgiving' when the submissive must endure the accumulation of punishments.
Christmas
Ah, yes! Christmas.
The season of giving…or gimmie… if you're prone to greed.
What better time to be on the Naughty list?
Or how about coming up with your own version of the 12 days of Christmas? I know I for one would be excited about an advent-ure calendar.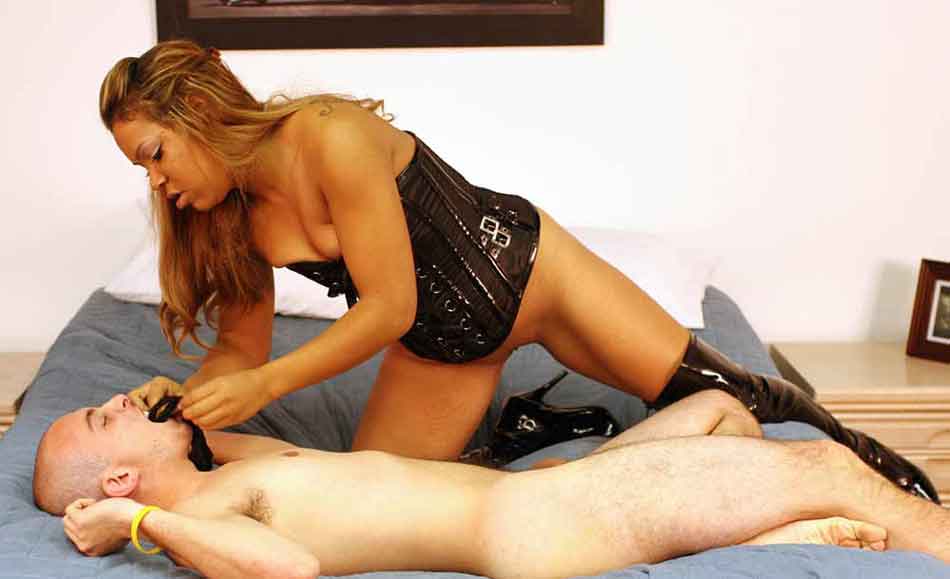 Creative Femdom Ideas For The Month
Creative ideas are there for the taking.
Obviously, there are a few months that begin with the same letter, like June and July so you could swap the idea and the months around.
Or, as July follows June you could make it last for 2 whole months. Yikes.
For example, the idea of a 'mistress' month could be ideally twinned with either March or May.
For the purposes of clarity the ideas aren't repeated, so for extra ideas for August, it might be worth taking a peak at April as well.
January
Here are some creative ideas for the month of January
Jerk Off January – Start the new year off right from the very first day with some male masturbation play. Can be the polar opposite of 'Jailed July' or Locktober or the dominant can have some fun on a daily basis.
The mistress has the full brief to set the tone whether it's a morning exercise, a masturbation against a stopwatch, or every day done in a humiliating way.
The female dominant can collect the, errr deposits, for some last day of the month humiliation if that kind of play works.
Japanese Bondage January – If you've asked for and received some silk rope as a Christmas gift then you can put it to work with a whole month devoted to learning and practicing this Japanese art.
Why not learn a knot a day and have a practice with this theme? The female dominant can truss her submissive up every evening.
February
Here are some creative ideas for the month of February
Fantasy February – This will be a good way to start off the new year.
The female in the couple can have many fantasies, both sexual and nonsexual, but the submissive will be making sure they all happen.
A fetish for men in uniform? Well, during this month the submissive can be dressed indoors to reflect her passions.
Mistress can use the month to try out some new 'looks' for her submissive, or maybe she can make him dress up to be reflective of the task at hand.
A maid uniform while cooking for example. Just a matter of coming up with some creative ideas to reflect how you might want the play to proceed.
Facial February – This one can be as docile or as kinky as you feel like. It could denote a facial scrub and facial care for each day in February but there is a kinkier version.
Invert the submissive and stimulate him until orgasm, try and get the 'result' into an open mouth, Make it a points game that then translates into days with orgasm at the end of February, or you have to give mistress 'x' amount of orgasms before he gets another one.
Much fun to be had, I am sure.
Fetish February – This can either be an indulgence for the mistress or an abstinence for the submissive.
Or both.
The submissive can carry out duties consistent with the mistress' pleasures and desires all the while abstaining from those himself.
Extra foot rubs for her, a little more denial for him.
Finance February – A mistress can add a little more control in the month of February by taking the salary of the submissive, paying all the bills with it, and 'allowing' the submissive some pocket money.
The submissive has to ask permission to buy anything with his own earnings, and he experiences February with his mistress making sure he spends his money wisely.
Femme February – A month devoted to the submissive male learning how to appreciate women.
Loads of fun can be had with this one from teaching him how to be around women, to teaching him to act more effeminately if you want to. All the way through to learning how to shave his legs, how to curtsy while wearing female clothes, or learning some old fashioned more traditional women's roles like cooking, sewing, etc.
All the way through to that chocolate appreciation evening.
Femme Fatale February – In terms of female domination a femme fatale is a mistress who exploits feminine traits such as beauty, charm, femininity, and sexual allure.
So provocative exploitation is the order of the month.
The mistress can use all manner of feminine wiles to extricate additional submissiveness from the male.
Sexy clothing, ear whispering, fingertips on the skin, pretty much anything to get the male to do more things advantageous to the female.
Flagellation February – This can take on many forms but it can be as simple as the mistress trying different tools to find a favorite and practice additional punishment techniques.
Or it can be the yearly harsh reminder of the power dynamic. During this month the mistress is extra critical of conduct and more likely to use corporal punishment as the corrective behavior tool.
Footrub February – An easy one. During January the submissive must prepare for this month. He must look up if he doesn't know how to do a professional footrub, acquire the appropriate oils, etc, and learn the preferred mood settings of his mistress.
When February comes around he must give copious quantities of exotic foot massages.
Facesitting February – A month purely for the pleasure of the female dominant. Once a day or on demand the mistress can have the submissive assume the position, whether restrained or not, and receive oral until she orgasms.
No need to return favors, it's just a mistress pleasure month. Shame it's only 28 days.
Fascination February – The dominant can instruct the submissive to come up with a list of 28 new activities to try during the month of January. He must keep coming up with ideas until the female narrows it down to just 28.
Thus in February, you get a daily list of things to do and try, perhaps new and exciting endeavors or old things with a new twist.
The only prerequisite is the mistress must find them enthralling or 'fascinating'.
Fastened February – Perhaps your submissive has a little too much freedom when he's in the home. Well that can be changed.
For a whole month inside the house, he has to wear a collar that is tethered to wherever the mistress needs him.
He can be restrained in movement a little more, whether it's in relation to activities, home freedoms, or perhaps a month of grounding.
The mistress can think of any reason to restrict freedoms or movement for the whole month.
Flirting February – During this month the mistress gives herself permission to flirt with other males.
Either with the submissive present or without, she can wear provocative clothing and seek male attention in public.
March
Here are some creative ideas for the month of March
Muff Diving March – Oh where to start with this one. A whole month of oral pleasure for the female dominant can't be a bad thing surely.
It can be an organized morning or evening occurrence or even treated as an opportunity to make the male better at delivering oral pleasure.
The female dominant can set a goal like 3 orgasms in a day and see if he achieves it, or even a time limit to teach him to optimize how his mistress is pleasured.
Alternatively, it can be a random, spontaneous, and frequent demands placed upon him for the duration of the month.
Milking March – March is springtime in many parts of the world, the start of new life.
So why not celebrate 'the seeds of life' by making the submissive male consistently ejaculate on a daily basis in as many humiliating positions as possible, all the while keeping the ejaculate.
Of course, what the mistress does with this little collection at the end of the month can come with many unpleasant surprises.
Massage March – Another option for a mistress which the submissive can prepare for in the preceding months.
January and February the submissive can prepare his skills and prepare equipment etc, before indulging the mistress on a daily basis with the best massages he can deliver.
As long and as luxurious as is desired.
Maid In March – For the whole month, every chore the submissive is tasked with has to be performed in a maid's outfit.
In February you can shop for the outfit but come March the 1st he will now be doing the spring cleaning, cooking, bathroom cleaning, and any general tidying dressed more appropriately.
Melons March – Perfect for those breast fetishists.
The mistress can either make the submissive wear a bra (at home) and something inside to give him a more feminine figure or the play can revolve around the breasts of his mistress.
The choice is of the female dominant.
April
Here are some creative ideas for the month of April
Amorous April – April will be the month of love. Or at least the submissive will be instructed to view everything through that lens.
Love tokens, gifts, and behavior will all be about showing and devoting his time to his mistress and courting her affection.
He better get down to that florist nearby.
Anal April – Some ambiguity here to have a play with. It could refer to the mistress' ass or the submissive's.
Maybe the submissive has to kiss the ass of his mistress 100 times a day or something.
Alternatively, it could mean some butt plug training and wearing them to work.for a month.
Maybe the first day of May could be the first time he takes a dildo with April being the period of training.
As long as it's fun and kinky it should be OK with all.
Adjustment April – It could be interesting for a mistress to reflect on the submissive and what behaviors, mannerisms, or tendencies he has and begin the month trying to alter them.
Little annoyances or habits that the mistress would like to iron out of the submissive can become a fun idea. The female dominant can educate and/or demonstrate before getting him to imitate the behavior that is more preferable.
Rewards for the alteration and punishments can be ramped up a little until he learns what he needs to.
Who doesn't like a slight modification for the better?
Appreciation April – The mistress is a true queen to the submissive.
During April every day, the submissive must show his appreciation or devotion in a new, exciting and interesting ways.
Whether that's writing poems, cooking meals, flowers, handmade gifts, or reciting an ode, the month will be full of acts of appreciation.
Daily.
May
Here are some creative ideas for the month of May
Masturbation May – Another word, that of 'masturbation' that can be tweaked with the usual preferences in mind. That of making the word a pleasurable thing for a mistress, or a humiliating one for the submissive.
So if the 'masturbation' refers to the mistress then the submissive must masturbate his dominant. A twist can always be added, like outside if you want to make it kinkier.
However if masturbation refers to the submissive then quirks can be added, like to gay porn, or dressed in female clothing, or in a cold shower. Anything the mistress might find fun.
Why not keep him locked up and release him for a few minutes for a nightly masturbation show.
Masochist May – A month devoted to exploring the humiliations and uncomfortableness, even pain thresholds for those that are into that.
A good opportunity to explore boundaries and push limits a little further.
A mistress can take away privileges unless certain things are done, or offer rewards for compliance. Anything the submissive might find uncomfortable is up for grabs during this month.
Mistress May – This could be a month when the mistress can experiment with her authority. A whole month can be devoted to the female Dominant playing out ideas.
She can try anything she likes (within reason) and the submissive is aware that the mistress is looking for feedback to explore new punishments and humiliations to further control.
Things can be done without reason just for the purpose of letting the mistress learn.
So about that new paddle?
May I Serve You – Of course, the definition of 'serve' will be open to the interpretation of the female Dominant.
It could be as simple as being a manservant and treated like Royalty where the submissive is make sure their dominant's life is more luxurious and stress free than normal.
Or it could be niched down to cooking, and butler service for mealtimes.
Serve can mean what the mistress wants it to mean.
June
Here are some creative ideas for the month of June
Juicy June – Lots of things you can do here if you want to be creative with the word juicy.
It could be the submissive has to make his mistress a smoothie every day.
Or……. maybe the submissive has to 'up' his foreplay game.
Maybe some training on what excites his female dominant mentally. Creation of a fabulous atmosphere to the slow slow build up of erotic frustration.
The submissive has to learn his dominant's foibles and mental stimuli.
Jeopardy June – A time, especially in the summer months, when the mistress can incorporate a little more risque behavior into the play.
Naked nature walks, the use of the phrase 'cucky' in public, or some strapon play in the forest. Try some creative ideas where there's a little more risk.
July
Here are some creative ideas for the month of July
Jugs July – A month involving the use of breast play.
Maybe a full month of breast massages but the play can be the submissive wearing a bra and effeminate upper attire for 30 days or so.
Any kink involving breasts really.
Jailed July – Pretty much the same concept as Locktober. The submissive spends the month in chastity contemplating the effect of his female dominant's control over his desires.
Or it could be a month of something considered unpleasant or involving restraints. Or maybe even a harsher punishment month.
Justice July – The rules are tightened a little harsher than normal so the submissive has less leeway to get away with things.
He needs to be a little bit more obedient, a little quicker and more appreciative of his mistress or punishments can come thicker and faster than normal.
A little yearly reminder not to slacken off.
August
Here are some creative ideas for the month of August
Anal August – See 'Anal April' – same concept.
Age Play August – With this play the submissive can be treated a bit more like a child for a bit. All the ideas come out.
Permissions for things, bedtimes, a rattle for speaking, pocket money, anything that sounds fun and interesting to play.
Assurance August – The submissive is to assure the dominant of their commitment to the power dynamic with daily pledges. Either orally, by text, or maybe even cards, recitals, or baking fortune cookies.
Anyway, that sounds fun as long as the submissive is making an assurance to the mistress,
Automaton August – Every female led relationship has a little 'to and fro', the natural order of things.
A mistress rarely wants a doormat for a submissive.
Except in Automaton August when the submissive has to blindly do what he is told. The mistress can create embarrassing situations for fun, like asking for extra small condoms in a chemist.
Artful August – Why not have a living piece of artwork on command for a whole month.
The female dominant can think up some poses, outfits and place the submissive in the pose in a visually appealing part of the room.
The submissive must remain motionless while the female admires her art.
How long and how often depends upon ideas, creativity and time, I would guess.
September
Here are some creative ideas for the month of September
Cumtember – I think you can guess where I might be going with this.
Either impressive orgasms for the mistress or humiliating orgasms for the submissive.
So maybe as a femdom couple, you should have an orgasm number target for the mistress before the submissive gets his first one.
Maybe 20 outdoor orgasms or something, or alternatively in many positions or locations.
Or just a daily humiliating orgasm for the submissive.
Submissive September – Despite the fact that the male is already in a submissive position within the relationship power dynamic, September can be devoted to lowering his status a little but.
It can be a fun thing for the right couple.
Even in a female led relationship there can be natural equality, like say, both sleeping in the same bed.
September can be devoted to the submissive sleeping on the floor, eating from pet bowls, and treated a 'bit more like he is owned' rather than in a relationship.
It can be a yearly taste of what life might be like if the mistress wasn't quite as benevolent, so he should be grateful for the current level of submission. He should show gratitude to his female dominant for this tolerance towards him.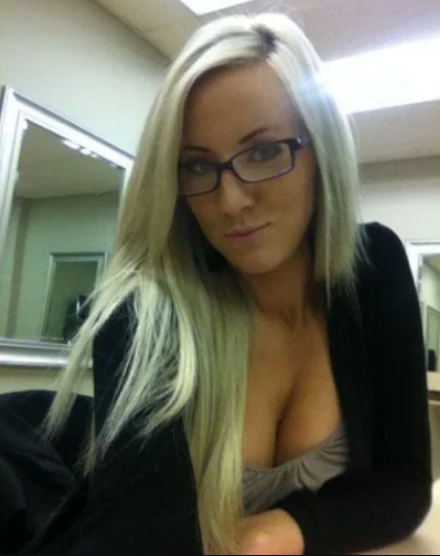 Sucking September – Maybe some time for the submissive to contemplate life as a sexually awakening female and what she has to go through.
Why not get a dildo, preferably one with suction cups to a wall, and make him learn how to give fellatio like the mistress had to in her earlier years?
Strapon September – A perfect month for combining with 'Anal August'.
While August can be butt plug appreciation month, September can put all that good work to use.
Now that the submissive has been trained to accept things anally a mistress can delight in trying some strapon play.
Early September can see a training regime to start some pegging action going and by the end of the month the submissive can be anally trained to the desired goal.
Mistress can then bend the submissive over the back of the couch whenever she desires.
Sadist September – Time for a little fun for September for those that want this kind of play.
The mistress can come up with tasks, punishments, and activities for no other purpose than making the submissive squirm, be embarrassed, or in a position for the infliction of pain.
A daily routine is the order of the day where the submissive must undertake tasks or accept pain to the delight of the mistress.
Daily spankings, or punishments without having committed any offense rule September.
Sissy September – A more effeminate submissive is needed.
During 'Sissy September' the male must change into female attire when he gets back home, do more cooking and cleaning, and learn traditional female skills like darning or knitting.
While dressed more like a female the submissive must display traits more associated with femininity, such as domestic skills, adopt emotional intelligence, modesty, humility, and be emotionally expressive.
Male traits are to be avoided, so no more leaving the toilet seat up.
Maybe he should even learn to curtsy.
Scene September – The mistress can take any desires or fetishes she has preferences for and get the submissive to organize and set up those scenes.
This isn't a simple setup that should be easy for the submissive. He should be given detailed tasks in prior months and gets to play out preferred scenes in September.
So the mistress can come up with scene ideas like, "Sexy Hitchhiker" and the submissive has to organize a scene with motives and direction of play. The mistress might have to give approval for the scene but the submissive's job is to organize some scene play fun.
He can have a couple of projects to work on for extra effect.
Make him work hard to fulfill some interesting fantasies.
Snapshot September – Time for some fun with cameras, especially in the modern age with 4k phones.
The basic idea is to take fetishes and preferences and try to organize photoshoots as if it was for a magazine article.
So think about sets, lighting, and poses to capture the essence of your preferred femdom play.
The objective is to get a set of quality photos together that depict a scene so you could follow the action like a graphical novel.
Pretend an onlooker is looking at the photos in order to discern a story, so facial shots of pleasure and pain maybe along with scenic shots and action shots.
Put together your own fantasy scene photoshoot.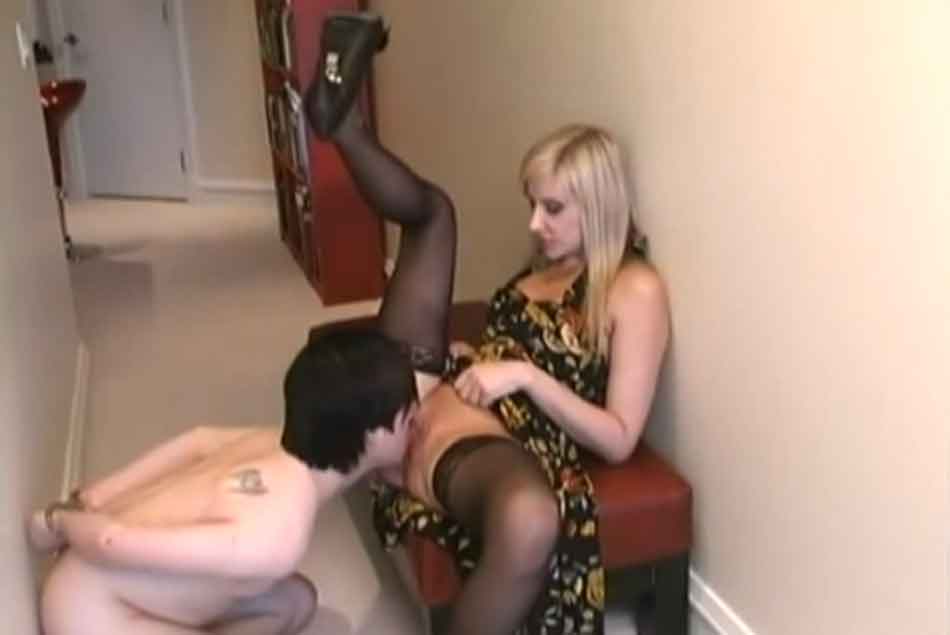 Sensation September – Time for some sensation play.
The Mistress can come up with some sensations she finds erotically attractive and get her submissive to apply those ideas.
Whether it's fur glove massaging coupled with scented candles, the idea is to play around just for the purposes of exploring what she finds stimulating and exciting.
The submissive is in charge of organizing her preferences and being there to apply those ideas.
Stockings September – This one can apply to the female dominant or the submissive, or both.
The Mistress can strut her stuff during the month with stockings on or she can insist the submissive should be wearing them as well.
Maybe even for work, or just at home. The submissive when he gets home and during the weekend must be wearing stockings whenever the mistress wants him to be.
Shame September – A month when the mistress can push the submissive a little with things he finds humiliating. Nothing scary but can be an excellent opportunity for a mistress that wants to experiment or push some ideas.
She can experiment and observe with some punishment ideas or tasks that will cause the submissive some uncomfortability.
Can be a fun kink for those that like a little edge play and pushing the odd boundary every now and again.
Skills September – The idea of skills September is for the submissive to learn a new skill that is appropriate and useful to his female dominant.
The mistress can spend the preceding months deciding what the male should learn and give him the month of September to learn and become practically useful to her.
So whether it's erotic massage, head massages, sewing, candle making, foot rub excellence, or making a few of her favorite meals to perfection, the idea is that by the end of the month the mistress has a new set of skills available to use.
Servant September – A simple one with little in the way of explanation needed.
The submissive spends the month of September in the position of a servant, waiting on his mistresses' orders for even the smallest thing.
She could even get a little bell for that very purpose.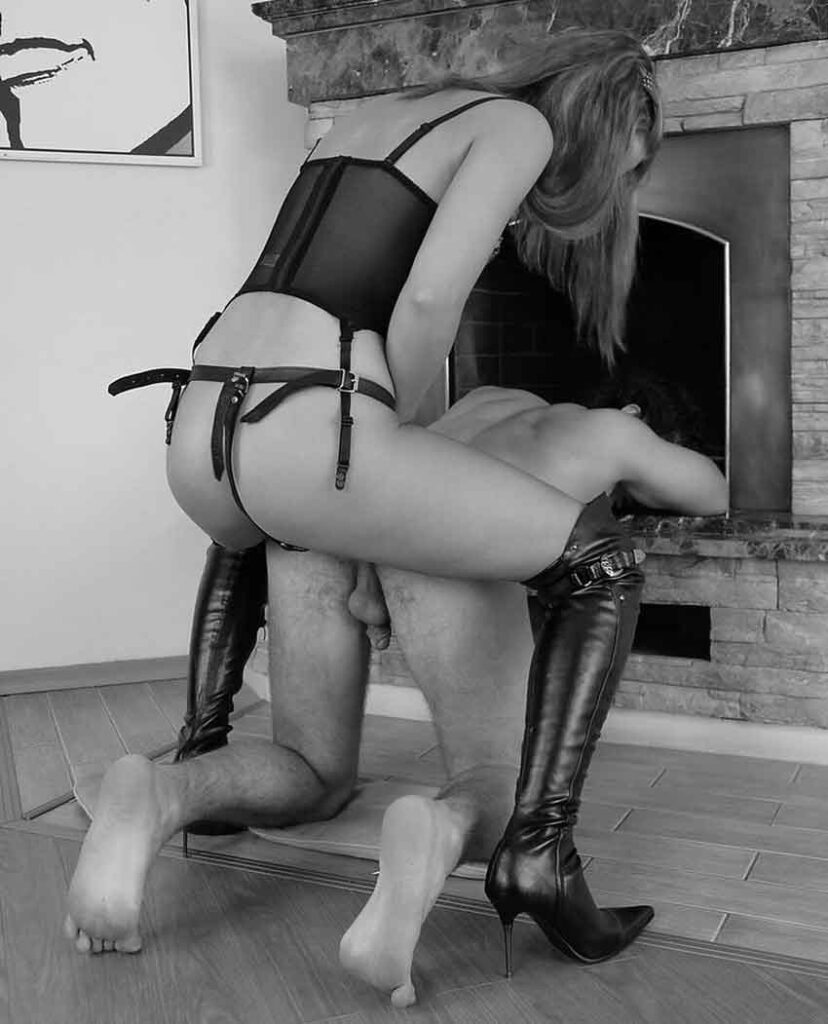 Sex Slave September – While the weather is warm and spirits are good why not put the cherry on top of a female led relationship by reducing the male to a mere sex slave.
The mistress can have her spontaneous whims and desires met without question or hesitation. No need for please or thank you's or thoughts of mutual pleasure, the male is there to serve the sexual gratification of the female.
There's no thought of equality either, just the sexual satisfaction of the female for the whole month. Once the female has been satisfied, the encounter is over.
It's her first, last, and always.
Slave September – A slight modification so that every day during this month the submissive will be shackled to something so he is tethered where the mistress leaves him.
If the mistress desires a meal he can be shackled to the kitchen sink while watching TV he can be tethered to the couch.
Permission to move location must be sought all month.
October
Here are some creative ideas for the month of October
Locktober – The idea that every femdom couple will have heard of and the inspiration for this very article.
A month spent in a chastity belt where the female dominant has the key and the power over his release.
Oral October – Oooh the possibilities.
Maybe the dominant female would like to break a record or two, like how many orgasms via oral she can have in a 24 hour period.
Maybe it's just the chance for some daily oral practice for the submissive to upgrade his skills.
Orgasm October – The same ideas for oral October can be used for orgasm October but the focus should be more on the orgasm for this one, rather than the function of delivering oral.
Maybe a ratio has to be applied, like 10 orgasms for a mistress before the submissive can have a single one with the idea to have as many as possible during the month.
Outdoor October – All the usual fun and games can be taken outside for this one.
Nature walks with oral picnics or maybe a humiliation (or two) having an outdoor theme. Maybe all the usual punishments are done outside in the woods.
Maybe the mistress knows a quiet spot where some spanking can be performed, or the submissive should do a nature walk as a girl.
Ideas are aplenty, just make them outside rather than indoors.
Over The Knee October – Some spanking good fun before the festive holidays.
Mistresses can practice corporal punishment or administer pain over the knee during this month.
Observance October – The submissive must demonstrate some rituals and practice like a Shaolin Monk the etiquette of performing said rituals.
A spiritual flavor with meditation and recitals rather than superficial actions.
Obey October – Another opportunity where the female dominant has some more say and less resistance from the submissive to her ideas.
The female dominant can experiment with play ideas safely in the knowledge that the submissive will be a little more compliant than usual.
Opulent October – The mistress should be treated like an utter Goddess or Royalty at least.
During opulent October she should be treated to the best of things in life from exquisite coffees and chocolate to romantic date nights and luxurious baths.
Creative ideas are aplenty as the female dominant enjoys a more relaxing and care free month supplied with the best of things.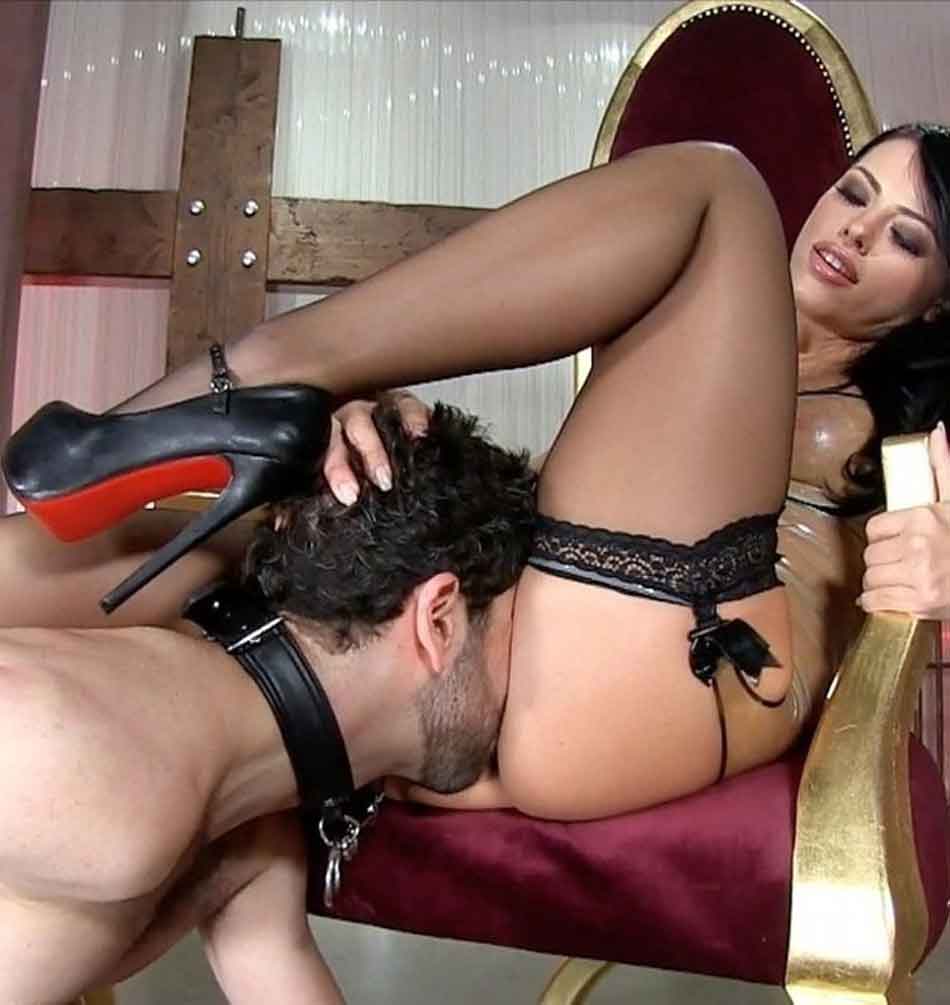 Ownership October – A month where the couple celebrates the submissive being owned by the female dominant.
Maybe a good time for a yearly affirmation and ceremony. Some new collars and photos of the submissive who must make some speeches.
T-shirts printed and the power dynamic flaunted a bit.
Have a little graduation ceremony to celebrate another year of compliance.
Owned October – Time for a simple lesson in the loss of privacy. The theme for the month is that the female dominant should know everything at all times.
The submissive should constantly share location, text what they're about to do, be on constant beck, and call. Maybe even follow the mistress around so he's never alone, unless dismissed of course.
Maybe even a month of sharing email passwords etc. Decide what might be appropriate and run with it.
November
Here are some creative ideas for the month of November
No Nut November – The familiar follow-on from the Locktober premise.
The male is forbidden from ejaculating for this month with or without a cage present.
Nipple November – Maybe hours of breast massage and nipple stimulation for the female dominant.
Or clamps and leashes for the submissive.
Why not get some nipple clamps and tether him to locations during this month?
Naked Male, Clothed Female November – A little play on the CFNM theme.
I know it might be a bit chilly where you live but the play here can be short term if that's the case. Many different options from the moment he gets home from work he has to be naked at all times or only while doing chores. Maybe he has to earn articles of clothing.
The erotic frisson that can develop with a sexily dressed female and a naked male can be put to use with perhaps punishments for erections or something. Or vice versa.
Whether it's watching films at home, eating, or just general activities, the male should take every opportunity to be naked under the careful gaze of his dominant.
December
Here are some creative ideas for the month of December
Denial December – The submissive is denied something during this month, although there might be an exception for Christmas day.
Whether it's eating meat, orgasms, or a fetish he loves, he will have to live without it for this month.
Absence makes the heart grow fonder.
Dominant December – The play on words could mean a lot for this one.
Maybe the submissive could be dominant for a month so switch positions for a while so you can both experience the role from a different perspective and gain more insight.
Or it could mean the dominant gets some reprieve from previous constraints and the submissive has to allow more dominance than he normally would.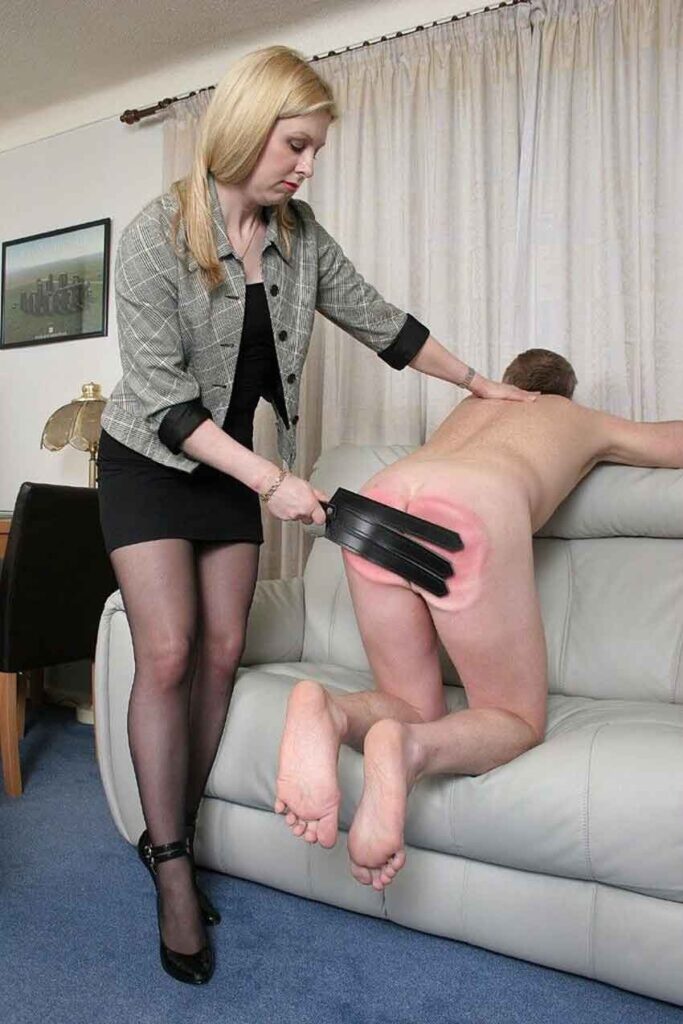 Dungeon December – For those into more restraint and cage play, or maybe just give it a go.
The submissive is kept more in a single room and restrained a little more, maybe collared and tethered so his movements are restricted while at home.
A sort of denial of access to certain household rooms, or limited to only a few without prior permission.
Discipline December – New disciplines can be learned in preparation for the new year. Or pick a niche like personal grooming and make the submissive live up to different standards for that niche.
If his grooming slips at any time then punishments can be enacted.
Pick any standard that the female dominant wants to be applied for this month and he must have the discipline to adhere to the standards.
Dread December – Why not save this month for doing something that creates a little fear or apprehension?
The female dominant should pick a few things that he might be a little hesitant about.
Offer a big reward for compliance and push some boundaries.
Maybe he should go shopping with a long overcoat while wearing female clothing underneath.
If he does them all then maybe he gets a good Christmas present.
Disgrace December – A little play here that allows the mistress to force behavior that might be uncouth or disgraceful.
He must perform tasks that would be beneath contempt.
Like eating from a pet bowl or wearing T-shirts with abusive messages written in lipstick.
It's as if he has to earn the good graces of his mistress again through compliance and endurance of pathetic behavior.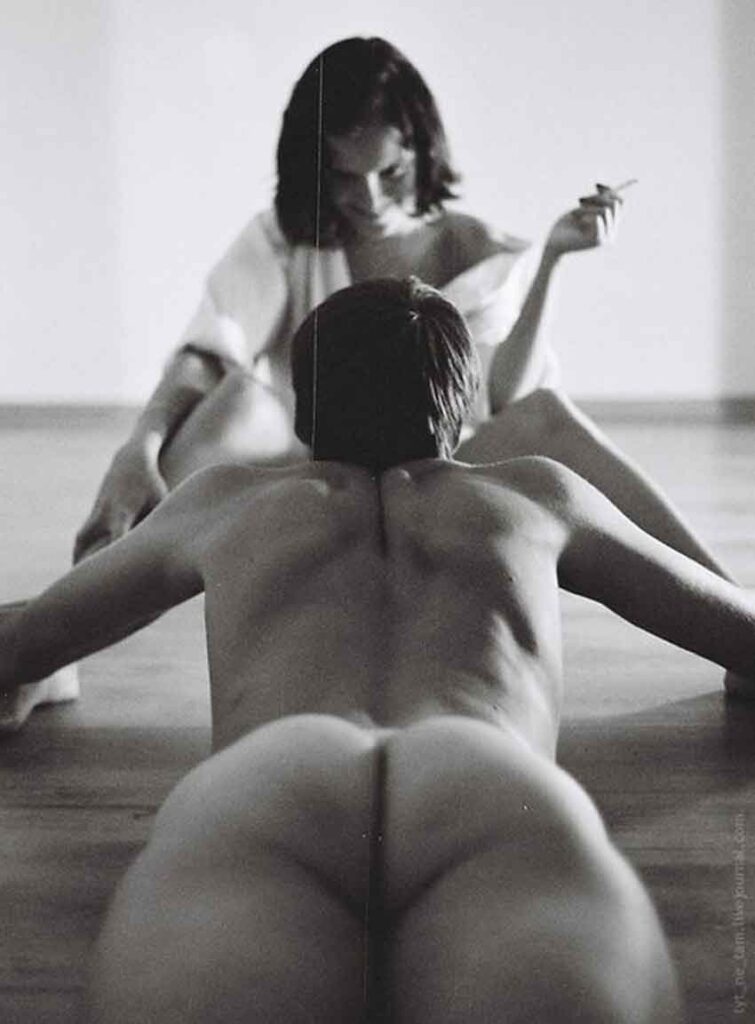 Duty December – With duty being the name of the game why not add a little play where inspection and observance of strict rules is combined.
Think of it a bit like being in the army.
He has duties to perform, standards to adhere to, and compliance to his female dominant 'officer' who may just enjoy the power play a bit too much.
Unfortunate for him, obviously.
Conclusion
And there we have it, the end of our little ideas selection for spicing up the odd month.
Remember, you're not limited to one idea.
The play on words can work anywhere, It doesn't have to be relegated to the months of the year, smaller forays into the depths can be done with the days of the week.
As a few examples, why not try
Feminization Friday anyone?
Torment Tuesday
Steward Saturday/Sunday
Wicked Weekends
Misuse Monday
Slutty Sunday
Filthy Friday
Tied Up Thursday
Malicious Monday
This article took a while to put together, a little more than usual and I think it's a concept that could benefit from other people's ideas.
If you have any ideas yourself, please feel free to drop them in the comments section below for a wider audience.
Get A Convincing Open Letter To Send To A Prospective Dominant
The easy way to get your partner to think about trying a Female Dominated Relationship
Trying to talk to your partner about the benefits of a female led relationship can be hard. Use this open letter to help or to prompt constructive dialogue.