There are many reasons to enjoy being a domme, not least of which is your natural authority around your sub.
You have the ability to dish out rewards, punishments of whichever severity you desire.
Kinks though for a domme relationship are different. They are not predetermined around tasks or anything else. They can be used as routine to keep things interesting, or genuine pleasures of yours.
They are more like sexy whims of which you can control and have fun with your sub.
The list is predominantly for whimsical ideas rather than explanations of full on roleplay scenarios. They don't inherently require predetermined tasks, and are not fetish dependent,
They can be for your pleasure, either to see him squirm or a general little reward to release his tensions. They are exclusively sexual in nature, but the environmental control is yours.
These kinky tidbits are designed as neither reward or punishment specifically, they are there merely as thought provoking ideas that you can use to control your sub.
It's still about control, and your authority. A sub that enjoys certain kinks or is really enthusiastic about performing some of them is easy to control. It becomes a kink you can use to reward. A kink he hates can thus become a punishment.
Your partner even though he wants you as a domme, will still love it when you give him a bit of kink, especially as he is not in control of the sexual interaction – that's the attraction, and ultimately why he wants you to control it.
When And Why To Use Kinky Teases
Basically because they are fun and a tease. In a relationship where there is equal give and take then this advice might be different. Pick something you both equally enjoy, or alternate between scenarios.
The kinky fun with a domme relationship though is the discrepancy in the power dynamic. You have both consented to give control to you. Your sub is expecting, and desiring your leadership and authority.
His sexual pleasure, or lack thereof is in your hands.
Therefore you should consider making the kink disproportionate in your favor most of the time. No sub should expect anything different.
You can have a full on massage, with oils and timely relaxation. He can have 60 seconds of a handjob while dressed in a pair of your old panties.
TIP – consider a time frame for kink he really enjoys. For example, if he has a foot fetish, you could only give him 30 seconds of kissing your foot, or maybe masturbate him for 60 seconds. If he hasn't ejaculated in the timeframe then you can stop. More devotion or tasks well performed can equal more allotment of your deserved time, to kinks he enjoys.
Pussy maintenance – His job is to keep the correct hair length and shape of your pubic hair. You always want to be able to look good in a bikini. He is to trim with a bikini trimmer the correct hair length. He then makes sure the shape is perfectly to your liking. He is then to wash away the excess hair and shampoo the remaining pubic hair. After that he use a hair dryer to dry you and make sure you have a good look for a bikini. Maybe some skin moisturizer. Check his work afterwards in your favorite bikini bottoms.
Pussy washing – For when maintenance isn't needed. Maybe you are feeling a bit sweaty after a long walk and it just needs to be cleaned down there. Set him about the task of making you clean.
Juicy ice cubes – Cut up bits of fruit into small enough cubes that would fit in an ice tray. Put them on a plate. Have prepared an ice tray with a very thin sliver of frozen water already in the freezer. Have an inventive way of getting him to make you orgasm, or at least watch you masturbate. Once you have orgasmed, get him to insert a finger, get it wet in your juices and smear it on the fruit. Take the fruit to the ice tray, pop one in each cubicle and fill with water and freeze again. When he wants a cool drink he has to ask you how many cubes he has to have with it.
Dogging – Tell him to go to a known dogging spot and message you what is going on. Or make him go in girls underwear. Ask questions so he has to think about answers. Who is the hottest there?
Erotic humiliation – Tie him to a chair, naked. Dress in your sexiest lingerie and straddle him. Whisper things into his ear that you know drive him crazy. Don't let him orgasm.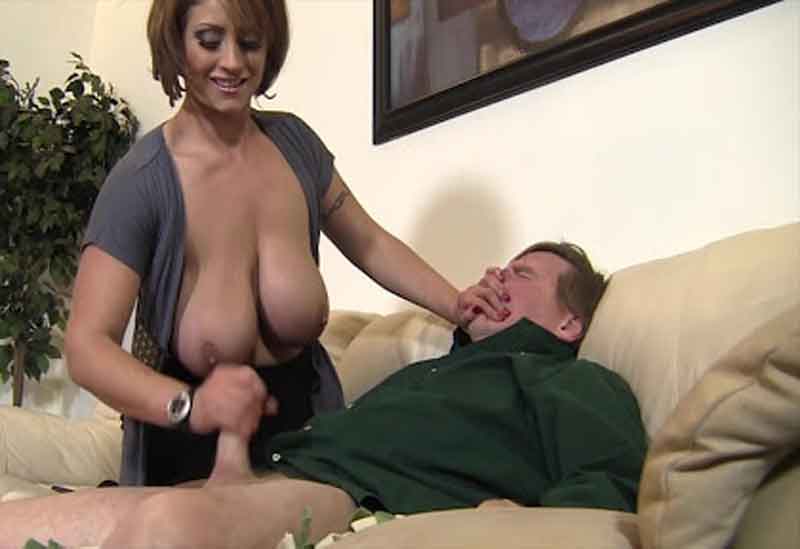 Rope bondage for a movie – Especially good if he talked during the last movie, or you want complete quiet for this particular movie. Get him in a state of dress that pleases you, tie him up and either tape his mouth or put a ball gag in it. Watch the movie.
Orgasm control – A simple and effective kink. Many applications for this but you need to know how close to take it. Do some orgasm control training first, ask him about it etc. Maybe have a few practice runs, and then on a day you feel like just tell him to put his pants and underwear around his ankles, Masterbate him for a bit, possibly near a window. As he nears, just stop and tell him to pull his pants back up. Repeat a few times.
Dress you – If you are putting on some special clothing, not just casual round the house stuff, get him to locate and lie out on the bed what you want. Get undressed, or better yet done after a shower, stand in his presence and get him to put each item of clothing on you.
Watch a movie in his fetish gear – Occasionally, as a treat when he has done well, tell him to dress in his favorite gear (if he has one – naked if he doesn't) and watch the movie.
Bed restraints for sleeping – Either you want more room and a good night's sleep, or he has been a bit of pest during the day. Put some wrist and ankle restraints on and tie him to the headboard and the foot of the bed. Make sure you have a load of room on the bed.
Sexy bed attire – Before getting into bed get him to put on some stockings, suspenders and some frilly underwear.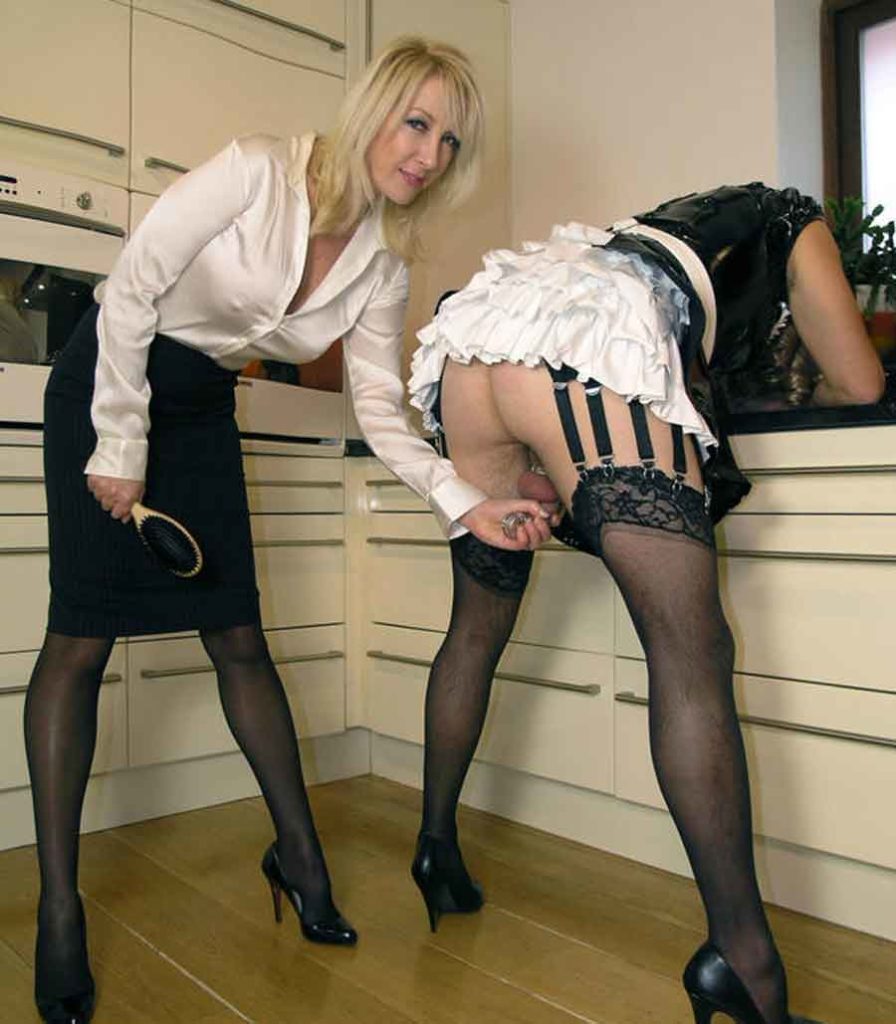 Dress as a girl for bed – Say you want to try lesbianism for a night. Dress him in whatever you want but it could be stockings, suspenders, frilly underwear, bra, and blonde wig. Get him to sleep on his side and spoon him with your chest to his back. Make sure he remains quiet and compliant but much fun can be had here. You can thrust into him a few times and say you are thinking about pegging. You can talk to him like he is a girl, fondle his 'breasts', run your hands up a stockinged thigh or just whisper that you want to 'lick your clit' in the morning.
Same clothes – Ask him what your favorite clothes you wear are. Buy some in his size and make him wear them.
Butler while you shower – As you take a shower, get him to have all the appropriate things you will need. Soap, gel, shampoo, makeup bag, towel. The lot. Instead of getting each item yourself get him to give you or put back the relevant items. Get him to towel you dry, and get your clothes ready.
Shoulder massage – Randomly just tell him you need your shoulders massaged
Foot massage – Same as above but for the feet
Underwear at work – Every now and again, just pick some underwear he has to wear. The more girlie the better. They should definitely be pink.
Breast inspection – Get him to check for lumps and bumps on your breasts. Act very aloof and nonplussed as he fondles your breasts.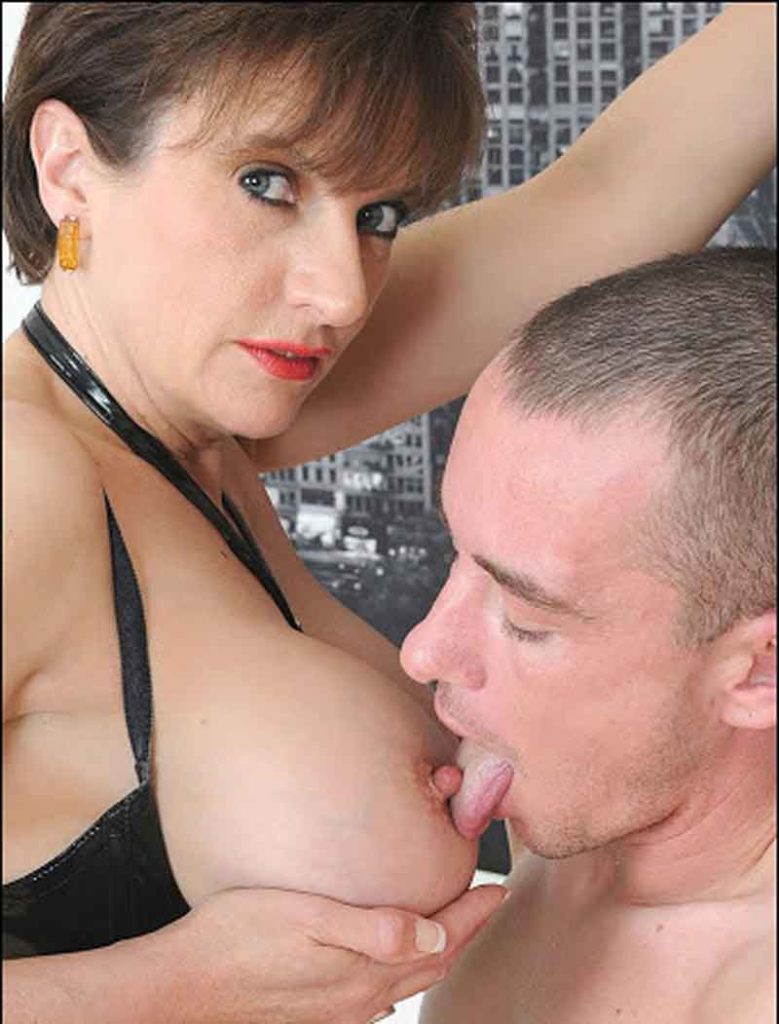 Different underwear – Can be whenever you want but get him to put on a bra and panties under his male clothes when you next go shopping or for a meal out. Or even a cinema trip.
Create portfolio studio – If he has a fetish, occasionally set up a good photograph for a portfolio. Make a photo album of his best work.
Butt plug at work – Can be fun, especially if you have him in the process of anal training.
Genitalia photo – When he is out and not in your presence occasionally get him to do a penis photo. Especially good in inappropriate places, like stadiums. Or shopping malls. Give him time limits if it seems appropriate.
Penis cage – Lock him away so that the little thing is in a cage. Make him beg to release him.
Suspenders at work – When next out shopping get him to purchase some suspenders and stocking in his size from a lingerie department. Get him to go to work in them under his clothes. When he is at work, ask for photo proof that he is still wearing them.
Strapon BJ – Work this your own way but you can ask him to strip while you put on a strapon. Lie on the bed and tell him you want the best BJ from him. Watch his technique, criticize his performance. If it's good, start moaning like you are really going to orgasm. Hold his head and make sure he deep throats.
Corset wearing – Again, purchase a corset in his size, and get him wearing it occasionally. In bed, at work. When out shopping.
Oral practice – Get a dildo with a suction cup and stick to the wall. Have him kneel in front of it and perfect his oral technique.
Vagina juice food – Best before a movie but you can sit next to each other. Have some food that he enjoys but put the plate out of his reach. Eat a few of the treats first, and at some point you can hitch up your skirt to show you are not wearing any underwear. Make a show of rubbing the treat in your vagina and then telling him to open his mouth. Drop the food in there, and put your skirt back down. Sometime later repeat the process.
Silent masturbation – When silence is required, like a church, library, or cinema, lean over and tell him to remain absolutely quiet. Put your hand down his pants and slowly stroke and tease his genitals.
Window masturbation – Get him to lean up against a window. A hotel room a few floors up is a good one. You can have him in any state of dress or undress you like. Mix it up a bit, try in stockings, tights, naked, or a superhero suit. Stand behind him and masturbate him. Get him to clean the window though.
Masturbation in public – Doesn't have to be silent this time, just somewhere in public.
Spend day naked – Pretty self-explanatory. Pick a day but you can tease him all day however you like.
Seed collection – Randomly or whenever you feel like it masturbate him and collect the seed. You can use a condom, or get him to do it into your marigold gloves. Spoon the seed into a tupperware box and freeze. Keep adding to the collection. Either never tell him why you are collecting it, or suggest that you are saving for a delicious meal for him one day.
Milking milkshake – Requires some definite knowledge from your sub, but get your sub to make you your favorite milkshake, healthy or otherwise. Tell him to quickly get into some gear if you like, and masturbate him, or have him do it. Indulge any fetish or kink he has, but collect the seed. Put it into the milkshake and stir. Either get him to drink it, or if you prefer drink it yourself and say you need the protein.
Humiliation photo scrapbook – The idea is to keep a scrapbook of humiliating photos or videos. Make a show of setting up the scene and organize it like a director. Keep the collection in a folder. You can make him go through it occasionally. Some photos ideas might be dressing in fetish gear, penis out at inappropriate places or dressed as a baby. Video ideas are naked press ups, sex with a blow up doll, cleaning the table in a maid outfit or having sex with an apple pie.
Ladies movie night – When you want to watch a romantic comedy, why not make a ladies night out of it. Get your sub to wear a girlie outfit and watch the film.
Helpful nurse – Whenever you want something that is healthy, or even when you are feeling under the weather why not use your sub as a nurse. So whether you need a lemsip, some headache tablets, to take some allergy pills or just want some vitamins use him as a nurse. Get a sphygmomanometer and teach him how to use it if you like. Get him to dress before he performs his nurse duty. White nurse shoes, stockings, nurse outfit and a wig and a medical hat.
Desensitize spray – Keep a few bottles of the penis desensitize spray for prolonging ejaculation. Pt on gloves and tell him to get hard. Give it a good spray if he is feeling a bit frisky.
Dress as his fetish – When you want to tease him dress glamorously as a headmistress, secretary or whatever it is has a huge effect on him. Do it for a short time and then change.
Bra wearing – Evenings, occasionally daily, on shopping trips or a day at the weekend, go bra shopping for him. Get him to try it on in store if you can, and purchase it. Get something to use as a filler for when you are more alone, but under his male clothes make him appreciate breasts.
Watch you masturbate – Put a chair at the end of the bed and tie him to it. Get into whatever position you like and give him a lesson in how it's really done.
Maid costume – Whenever you want something cleaning, polishing or otherwise made to look new, tell him to get into a maid costume to do it.
Princess costume – Whenever he has acted spoiled or entitled tell him to get into a princess costume as a punishment.
Fairy costume – Iif you want something serving to you, or he wants to give you a gift, make him deliver it as a fairy.
Schoolgirl costume – If he needs something explaining to him, like a child, get him into a schoolgirl costume to emphasize that he is learning.
Prisoner costume – This costume comes out when he has done something wrong.
Air stewardess – Whenever you feel like being pampered, make him an air stewardess as he does so.
Lick high heels – Before you go out, make him lick your high heels clean so they are not dirty as you go out.
Cum on your high heels – Get some sexy stockings on, put on some high heels and put your foot on the toilet rim. Get him to pull himself off and try and hit your foot.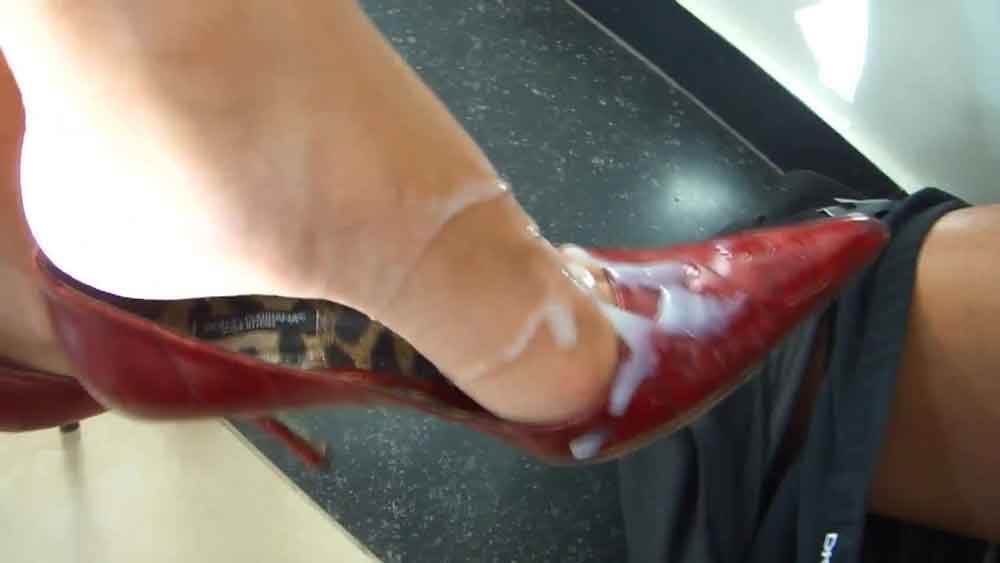 Cum olympics – You can have some real fun with this one. Get him to stand in one place to try this every time. Make sure he is never over a certain line. Directed towards the bath works. But get him to pull himself off. At any one time get him to try for the highest hit against the wall (long jump). Into a ring or small bucket (javelin), over a bar (high hump) or speed (100m). Keep a record and log his personal bests.
Oral in a cinema – Whenever you desire, at probably best when there isn't a couple next to you, but get him to give you oral while a movie is playing.
Underwear change – On a time when he has to go out smart, make him wear a bra and panty set under his clothes. Go for a garter belt and stockings if you really like.
Porn star – Get him to think of a kink, or you think of one, and play out a small script that might be humiliating. Like having sex with a blow up doll. Record different angles, and dialogue on a smartphone. Make sure you get the 'money shot'. Get him to re-enact bits, do a certain scene over again. Be a director a little. Get him to do an orgasm face. Give him the clips and tell him to edit it as a film.
Get A Convincing Open Letter To Send To A Prospective Dominant
The easy way to get your partner to think about trying a Female Dominated Relationship
Trying to talk to your partner about the benefits of a female led relationship can be hard. Use this open letter to help or to prompt constructive dialogue.