If you are entering into any form of submissive and dominant power dynamic you can often have your perception skewed by what passes for mainstream stereotypes.
The images of leather-clad Amazonian goddesses belittling their worthless slaves can do that.
A gentle femdom relationship is a largely popular form of female led relationship that perhaps has a more loving guidance tone than the more dominatrix style imagery.
How a power dynamic works is very much up to the individuals involved.
So, do you have to trash talk' or belittle your sub in a gentle femdom relationship?
No, the act of demeaning your submissive verbally does not have to be part of the routine in any female led relationship. Whilst some light humiliation can be used with consent, it does not have to be included.
It's as simple as that.
Any form of consensual power dynamic can be tailored to suit personal preferences, which includes that of the female dominant as well as the male submissive.
Many females feel a little uncomfortable taking a position of demeaning the man they spend their time with. They like the power control, but don't want to verbally emphasize it.
That's perfectly fine.
Alternatively, the male might not like constant demeaning but give a little leeway when punishment is administered.
It's all about taking a position you are both comfortable with.
What Is Belittling And Trash Talking Your Submissive
In a femdom power dynamic, belittling refers to the demeaning language used in order to reduce the importance of the submissive.
It can be an important humiliation tool in the right dosage but too much can often be overpowering for many relationships.
Referring to the submissive as useless or being dismissive of his presence or efforts all fall into the category.
Trash talking is considered harsher in its application.
Trash talking your submissive is done when the speech is more insulting with a much more forceful attempt to dehumanize the submissive.
Some femdom relationships never use trash talk or any attempt to belittle the male while others do.
Some men are more OK with it, at least if it's used sparingly, or firmly when punishment is being administered for example.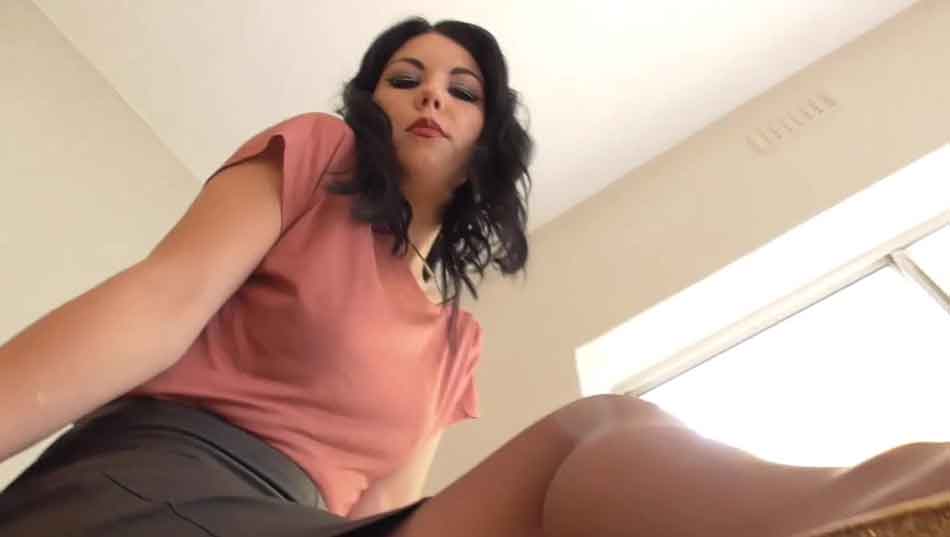 Is It OK To Belittle Your Submissive
It's perfectly OK to make a submissive feel unimportant in a femdom power dynamic provided it's a consensual agreement.
Some submissives like the humiliation of feeling unimportant occasionally to the dominant female provided there are good reasons for it and it's not just an everyday occurrence, but how much belittling language is used is up to both partners.
Belittling isn't a science but an art and the female dominant has to judge when to use language that the submissive has consented to.
When Belittling Or Trash Talk May Be Appropriate
Belittling language should only be used in a female led relationship with consent. That is, the male OK's the use of language under certain circumstances.
The female dominant is in part expected to act in a superior manner so there are obvious occasions when she would use language that demeans the submissive.
So a female dominant can often use language that demeans the submissive in any situation that the male has agreed to but typically it's used to add emphasis to a request or when punishment is administered.
Why Your Partner May Like Your Trash Talk
For those new to the power dynamic, many believe that the very act of belittling your submissive or even talking to them dismissively is something that will be resented.
Often the very opposite can be true, which can be a head-scratcher for many.
Occasionally, while not overly welcoming it, they will accept it as legitimate behavior from the dominant.
It's important to realize, everyone has a threshold and specific trigger words which can produce different reactions so it's important for the female dominant to know what language can be used.
Often body-shaming kills the mood, and the atmosphere so be especially cautious around words like 'fat' or 'ugly'.
Neutral words like useless, lazy, ineffective, or pathetic are often more easily digested.
Many submissive men like a little humiliation in moderation – it's often considered part of the power dynamic.
'get that lazy ass off the couch and make me a drink' can often add a touch or power to a situation if the female dominant feels the need for it.
Prohibiting derogatory words towards the dominant but giving free rein towards the submissive often will cement the power dynamic.
An often overlooked use of belittling the submissive is that the dominant can often appear selfish or self-absorbed.
Normally that's unwanted behavior but the female dominant giving themselves permission to be selfish can also be 'erotic' or 'sexy' in certain circumstances.
Many submissive men will like a dominant female using verbally dismissive language while being used as a pleasure tool.
Also, the feeling of being unimportant can often be great for stress relief on a psychological basis.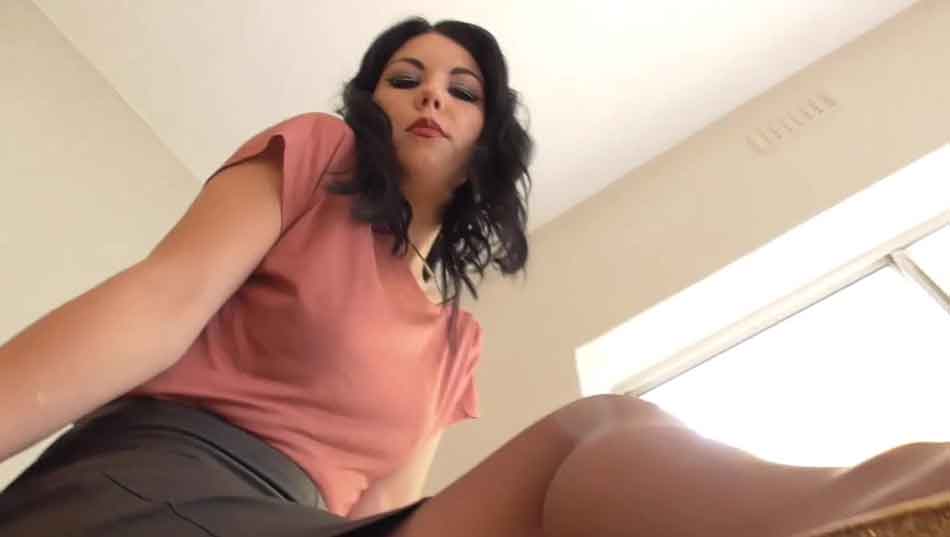 Conclusion
There are no right and wrongs to belittling the submissive. If you are both OK with it, then by all means give it a go.
If either of you isn't comfortable doing it then that's also OK – it isn't a requirement for a successful female dominant power dynamic.
Belittling is more of an art than a science and avoiding trigger words that take the submissive out of 'subspace' need to be remembered.
The female dominant power dynamic is a very personal affair between the consenting adults, but there's no right and wrong about how you use language.
Do what feels right for the relationship, the power structure, and the moment.
Get A Convincing Open Letter To Send To A Prospective Dominant
The easy way to get your partner to think about trying a Female Dominated Relationship
Trying to talk to your partner about the benefits of a female led relationship can be hard. Use this open letter to help or to prompt constructive dialogue.