Within any kink play in a gentle femdom relationship the act of verbalization will be brought up.
The words a mistress chooses to use matter.
Sexual verbal humiliation is an exciting yet uncomfortable topic within a female led relationship so consenual play is ultimately the key.
Sexual humliation is a fun kink done in the right way, and many men enjoy this kind of play.
The reason verbal humliation is a misunderstood topic is that it's a very personal kink.
What works between one couple may not work between another. Communication beforehand is vital to success.
What Is A Sexual Verbal Trigger
A trigger is a word that causes excitement or relapse in a submissive.
During kink play a mistress while vocalizing her commands and stressing her authority can use words to emphasize her pleasure or disappointment.
A 'trigger' will be a word used that has a distinctive reaction, either good or bad.
A mistress must know what word usage and its effect on the submissive.
While some words can be great triggers and really play into a fatasy, other words can spoil the moment and even effectively end play.
Words are powerful in femdom kink, and trigger words that take the submissive out of the 'zone mindset' should be avoided.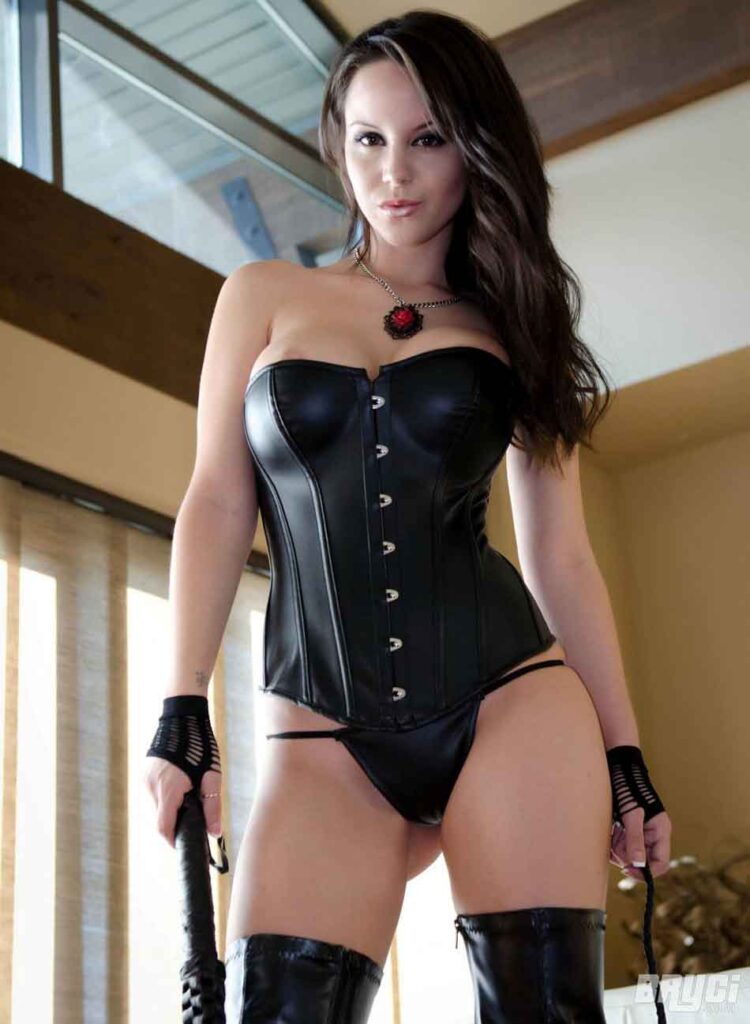 Make Sure There's A Conversation About Triggers
Before going into any play, or indeed any femdom relationship, there needs to be a conversation about trigger words for both parties.
The mistress must convey words she finds acceptable to be used by the submissive and vice versa.
The submissive should be duty bound to inform the mistress of words that will work, and just as importantly, words that 'kill the mood' because of a visceral reaction.
Within a female led relationship these can be stored away for future use, but a discussion needs to be had to avoid a disappointment later.
Dominants can have hard limits as well, so both parties must respect the wishes of the other and be duty bound to stick within the agreed terminology to be used.
As an example, the word "bitch" can be used a lot during play, but it's an uncomfortable word for some, both dominant and submissive.
Triggers aren't just word but also ideas or topics.
A submissive may get really excited by the idea of 'forced feminization' and comfortable with all manner of words associated with this topic but be completely turned off by anal talk.
Everyone is different, there are no right and wrongs.
Again, even the dominant mistress may have areas and topics that are off limits for the submissive to mention.
Many women don't like discussing other women in fantasy, for example, so a femdom mistress might request this as a no-go area.
A Verbal Humiliation To Avoid
Many people are body conscious.
Whether we like it or not, criticism of the body can often be a major turn off for both a mistress and submissive.
Some people like it, and they should express that they do, but it isn't common.
Most of the time, drawing attention to weight can be a big turn off for both the players.
The point of verbal sexual humiliation is often to arouse both partners not leave them feeling distraught.
Topics and trigger that might really hurt either partner should be left off the table.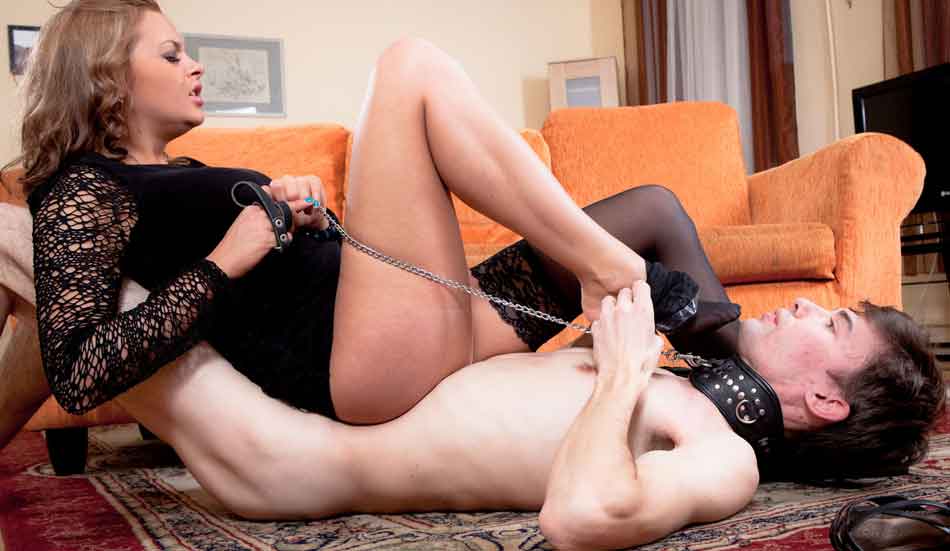 The Secret Behind The Verbal Humiliation Trick
As we've discussed, a mistress and submissive should avoid commentary of a physical nature.
So, what should be used in sexual verbal humiliation.
Rather than pointing out the physical, the verbal humiliation should focus around the place where the submissive wants to be. This is where arousal takes place.
Rather than generalities that can make someone feel worthless, most arousal take place around their preferences within kink.
A submissive male taking tentative steps into feminization will be more aroused by the humiliation if the mistress focuses on his desire to be female.
The mistress should focus on his feminity, his lack of skills with boys, color coordination, whether they've lost their virginity, and such like.
Taking humiliation down this path is much more successful.
Popular Sexual Verbal Humiliation Fantasies
There are no specifics on this, but a few do keep cropping up time and time again.
So let's run through them.
Focus On The Perversity
Most submissive men will find their enjoyment if their mistress humiliates them about their fetish.
Whether the kink is feet, stockings, or leather the fact the fetish makes the submissive 'weak' makes them more malleable and controllable.
A submissive with a foot fetich can be made to clean, lick, wash, or kiss the feet of the mistress.
The mistress can make commentary about their pathetic fetish or the need for a foot slave.
Forced Bi-Sexual Fantasies
Many men will get aroused by the thought of a dominant mistress treating them as sexual toys and sorcing them to accept that they are learning to be bi-sexual.
A mistress with dildos and strapons can get the submissive to learn fellatio and become a good at giving pleasure to a male penis.
The verbal humiliation can be that you will turn them gay, that they are going to learn to give fellatio whether they like it or not, or that the mistress is going to 'rent out' their oral skills.
The humiliation about being forced into homosexuality can have many trigger words for arousal.
Sexual Inadequacy
Sexual inadequacy is the humiliation of not being able to please the mistress sexually.
During the kink play the mistress will make a multitude of comments regarding the inability of the submissive to turn her on, excite her,
Mistress can reference that she might have to 'do it herself' or take the 'do I have to show you everything' approach.
A mistress can even talk about what she needs from a 'normal man' and how he isn't measuring up to her demands and expectations.
Pegging Fantasy
Pegging is the mistress using a strapon dildo to take a more masculine approach to sex. The mistress will insert the dildo anally, and 'take her submissive'.
It's a very female dominant sexual fantasy with the submissive taking a 'less than leading role'
Verbal humiliation can revolve around many things with pegging, such as 'being the bitch', a prostiute, or just a sextoy for the mistress.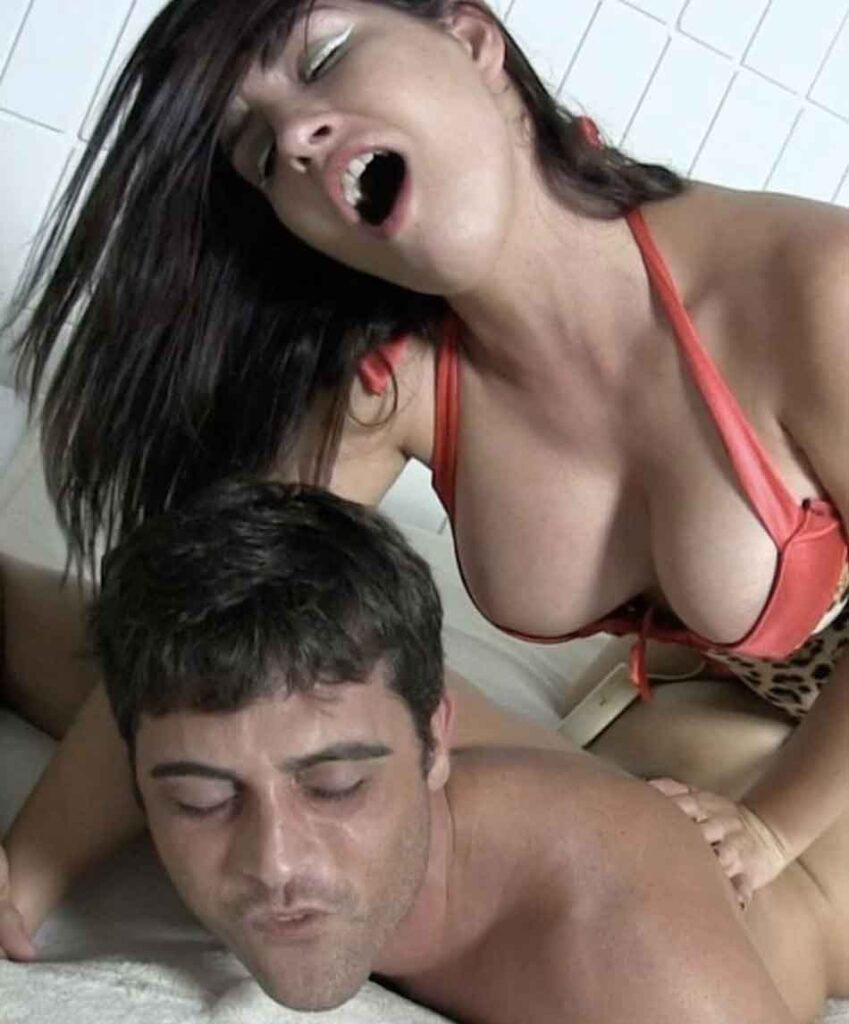 Turn Submissives Desires To The Mistress' Lustful Demands
As a final note this is worth thinking about.
The dominant mistress should enjoy the power play, and the submissive male should enjoy the servitude.
If the kink is revolving around a fetish from the submissive then after fully exploring the desires within the fetish then a mistress can switch this around and make her demands.
For example
A feminization fetish can be turned into a mistress wanting a lesbian lover.
A pegging fetish can be a mistress needing to ravish her sexual toys.
A cunnilibgus fetish can be a mistress needing gratuitous orgasms.
A foot fetish can be the mistress needing her sexy feet cleaned, licked and admired
Get A Convincing Open Letter To Send To A Prospective Dominant
The easy way to get your partner to think about trying a Female Dominated Relationship
Trying to talk to your partner about the benefits of a female led relationship can be hard. Use this open letter to help or to prompt constructive dialogue.