Pegging is becoming more acceptable culturally in society.
The rise of couples who want to experience a more female dominant relationship is giving impetus to those who want to explore the lifestyle.
Tasks, chores, rituals, and punishments are all well and good, but a lot of couples want to transfer that dominance to the bedroom.
Although pegging has a more masculine feel to it, with the insertion into the submissive male, it doesn't have to be.
A dominant female can utilize all the advantages of feminity while also being the dominant partner.
Often a win-win for the couple.
Pegging does not have to be a rough and tumble experience with the female seeing the submissive as a conquest.
It can actually be the opposite, a female dominant penetrative form of lovemaking.
If that idea sounds appealing, then here are a few things to think about.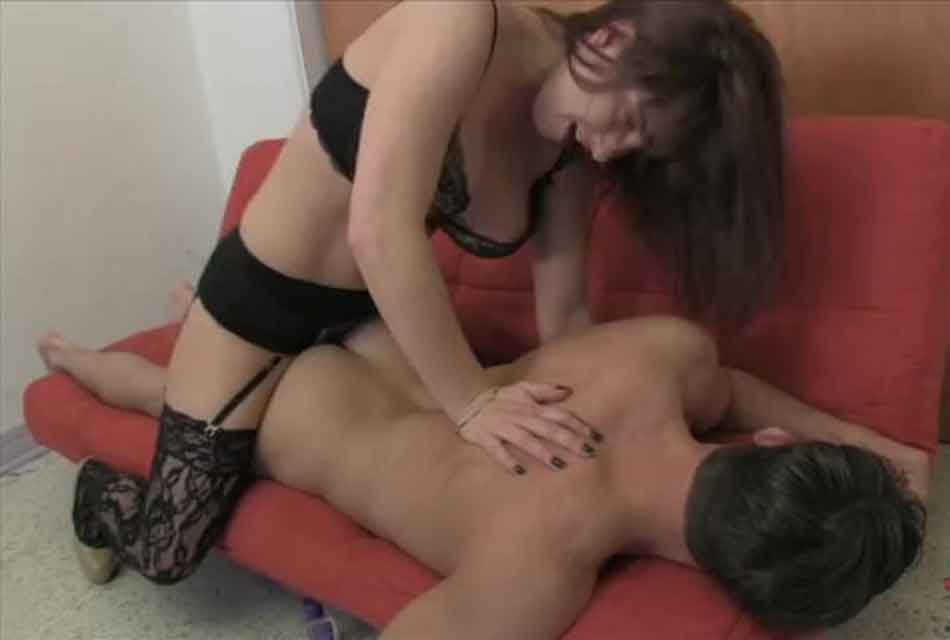 Build The Passion Early
Giving a sensual pegging starts with getting the mondset right.
Although a mistress can engage in a pegging session more spontaneously she can also elect to engage in sensual taunting of her submissive.
A female dominant in a female led relationship will know her submissives tastes and proclivities.
She can use these to tease and excite her submissive beforehand.
In essence it's to get the submissives mind prepared for a submissive pegging.
A good way to do this is by text, although it can certainly be face to face.
Texts such as;
send us a pic of your butt, it always makes me want you
i love being inside you
pick up some KY jelly on your way home – you will be needing it tonight
That ass is gonna get some lovin tonight
You know you love me when I take you
The commentary can be highly suggestive and cement the submisive nature of the male.
It's a little mind trick to prepare the mind.
Set The Correct Atmosphere
The correct atmosphere is the cornerstone of a sensual pegging.
The setting up of a becalming peaceful relaxed, and luxurious atmosphere is really complimentary to a sensual pegging.
Things such as;
soothing peaceful music
low lighting
relaxed atmosphere
scented candles to give a mellow pleasant odor
clean environment
Creating the correct atmosphere makes the submissive more relaxed.
Go Slow
Speed of implies frantic, rushed, or non confidence.
Going slow is more sensual, erotic, and has a much more controlled feel to it.
There's no need for a mistress to rush, so set aside some time with no specific time to finish.
Don't let other things interfere.
The female dominant can get their submissive to prepare the bedroom, set an atmosphere to the likings of the mistress, and get things cleaned and ready.
Another added dimension is to get the submissive to prepare a bath with petals and a sensual atmosphere as well.
No need to rush.
Be Gentle And Feminine
Pegging is thought to be the female equivalent of dominant sex.
As the female dominant takes the penetrative role, the natural inclination to believe the pricess needs to take on the male traits of strength and aggression.
That is a misconception.
Pegging can easily take on the more feminine qualities of gentleness and empathy.
There's no need to try and duplicate the rough approach of the male.
The female dominant can be authoratative yet gentle.
The female can command, instruct, instructive, yet treat the submissive in a gentle and effeminate way.
Taking control of the pace in order to maximise the sensuality is a good way to go.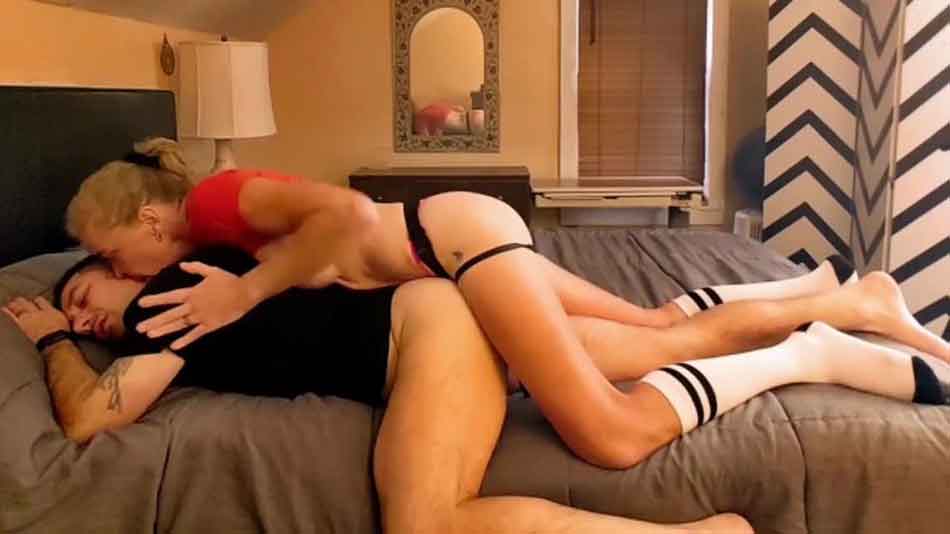 Excite With Trigger Words
Trigger words are single words or phrases designed to ellicit a response.
A female dominant should know what trigger words work on the submissive, both positive and negative.
Negative trigger words typically are around body conciousness.
Using the word 'fat' or 'ugly' even though it's dismissive and a dominant may use, traditionally take the submissive out of the desired headspace.
A female dominant should learn what trigger words produce a posotive response even though they are derogatory words.
For example;
I'm going to make you my bitch tonight
Sluts love a good pegging, don't they?
You get the point.
Some derogatory work in tandem with the mood, while others don't.
A female dominant needs to learn whay works and just as importantly, what doesn't.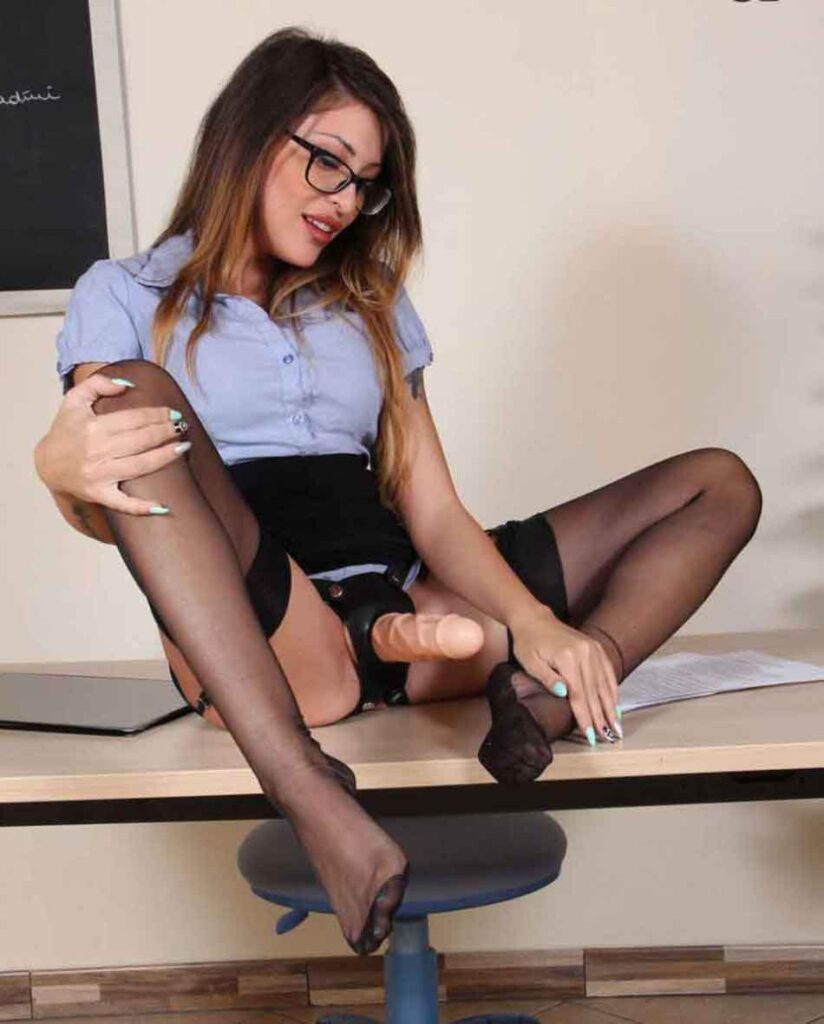 A Golden Opportunity For Oral
There's nothing more sensual than each sex pleasuring each other with oral stimulation.
A female dominant can start with a relaxing massage session to take away her stress, and then switch to a mutual oral pleasuring.
Well, I say mutual, as femdom can put a nice twist on this.
A female dominant can receive her own oral and then get her submissive to orally pleasure the strapon.
It's a good opportunity to get other things in order like uniforms, or positions in a manner that doesn't break the sensual flow.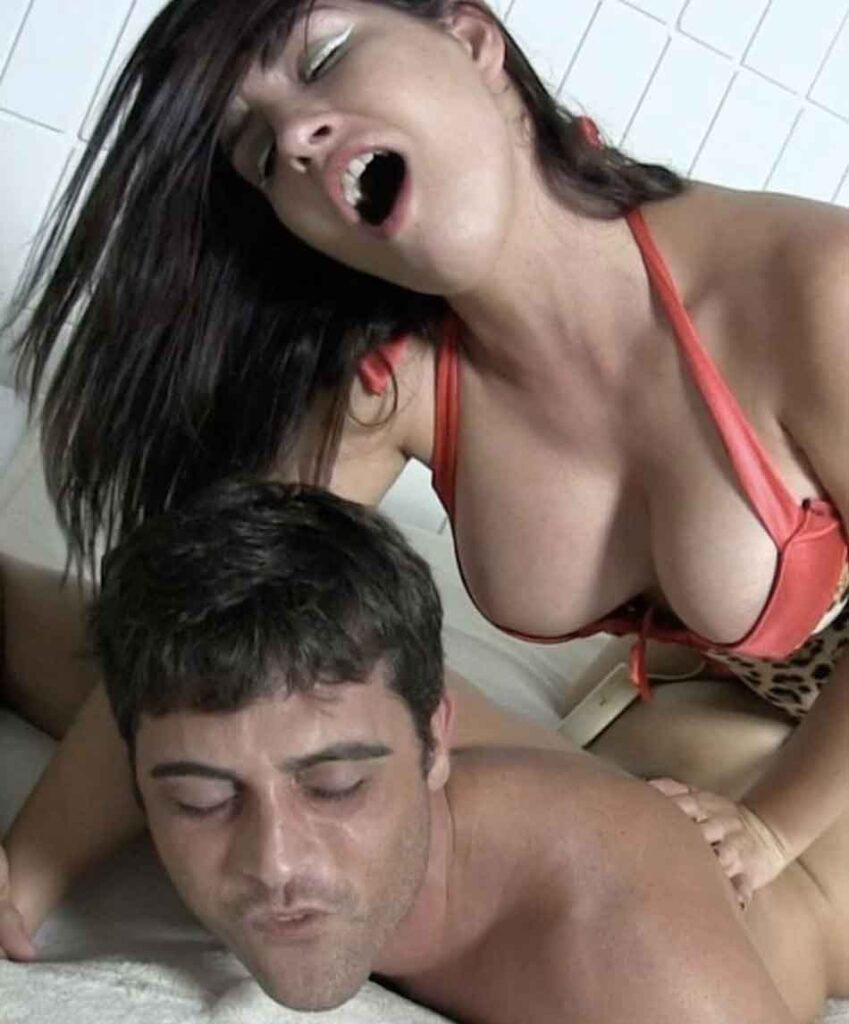 Tease And Caress
Sensual pegging is even better if it contains female controlled foreplay.
The female can insist on massage, carresses, kisses and intimate body contact.
Teasing, caressing with the judicious use of language can send her submissive into a frenzy.
The female dominant can tease before penetration as well.
Lovemaking Not Sex
A sensual pegging is not a quickie.
It can be, but the best ones are elongated, relaxed, time consuming and there is plenty of intimacy.
The mistress is free to peg how she likes, but a much more satisfying expereince can be had if while taking control she utilizes those feminine qualities.
A dominant taking her time gives the best results.
Get A Convincing Open Letter To Send To A Prospective Dominant
The easy way to get your partner to think about trying a Female Dominated Relationship
Trying to talk to your partner about the benefits of a female led relationship can be hard. Use this open letter to help or to prompt constructive dialogue.