Small daily pledges of allegiance, whether verbal or task based can be used as a constant reminder for a submissive that needs constant reminding.
The art of female dominance is often defined by subtlety and a woman new to the position of being a domme is often overwhelmed.
With many things to think about, the careful art of making your submissive feel like a submissive is an often overlooked practice.
Gentle femdom within a relationship is a power dynamic that takes on many guises, but often what can help are those small acts, rituals, or demands from a mistress that help keep the submissive in the correct submissive mindset.
Often a new mistress might feel the need to task her submissive with acts of allegiance as a permanent reminder of her dominance and authority.
That's what this article is about – a few ideas that give a mistress a few suggestions to give to her submissive that quietly and subtly cement her authority.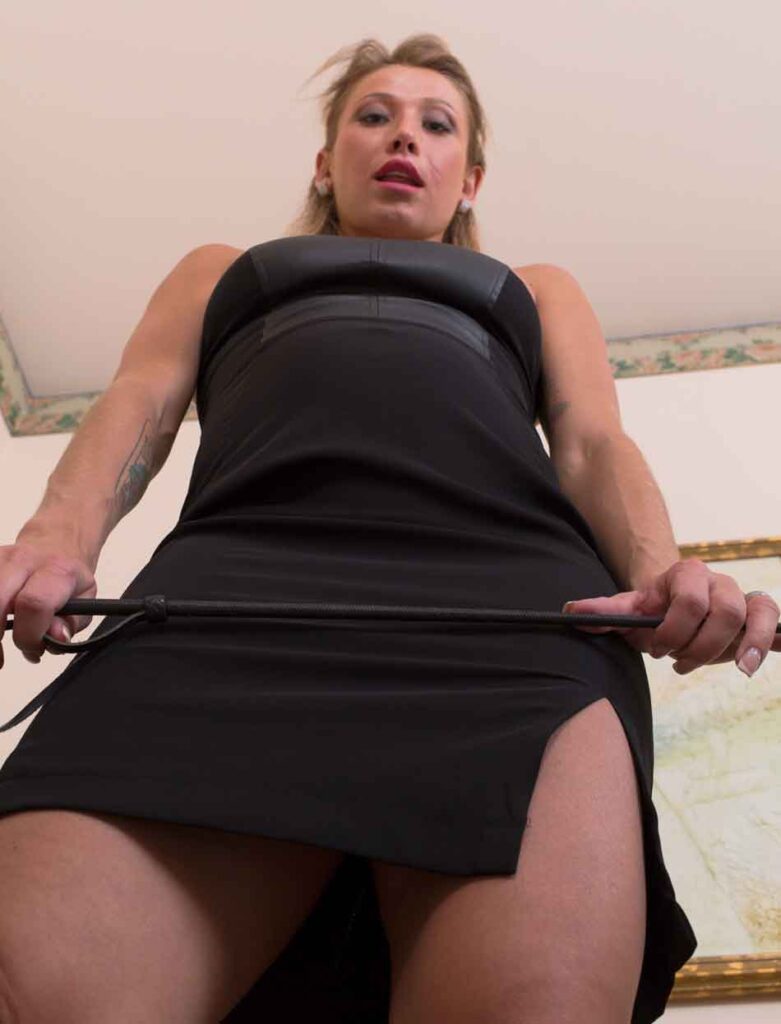 Why A Ritual May Be Good For A Femdom Submissive
Every female dominant governs differently.
Some are more hands on, while others are more guiding hands.
A ritual or other such instruction that takes place daily serves as a permanent reminder of their submissiveness.
It works subtly in the background to keep the submissive in subspace.
They aren't normal acts that could blend into the mindset of other routines, but rather very small acts, performed on a daily basis.
These small rituals' small and incessant nature means that the submissive has an ever present reminder of his servitude.
Essentially, it's a little 'trick' for a mistress in order to get the submissive in the right frame of mind.
Some Ideas On Rituals Of Allegiance
So, what are we talking about here?
Let's go through a list
Talisman
A talisman is a small object that the submissive has to carry around at all times, whether at work or on a night out that acts as a physical reminder of servitude.
By preference, it shouldn't be an ordinary object, like a pen, but something that can act through symbology to be the reminder.
Something 'a little unnatural' for the submissive is perfect.
Maybe a handkerchief with mistress embroidered on it, a small padlock on a keyring that's used to chain him as punishment, or a little statue of a man in the humble position.
Anything the mistress can think of really, even to the extent of carrying a vial of his own cum to remind him his orgasms are only allowed by mistress.
It's a small token that will anchor the submissive to his servitude.
Foot Kissing
Once a day the submissive must get onto his knees and kiss an offered foot.
This ritual is quick, convenient, and just out of the ordinary enough to make it clear that he is submissive to the dominant female.
Choosing a time when you are both naturally about is best such as in the morning before the submissive goes to work, or as the dominant female returns from work if the submissive gets back home beforehand.
Adding a chant, like "beautiful mistress – my queen' earns extra brownie points.
Texting
On a separate app for normal communications, ideally, one used for specifically for the purposes of mistress and submissive communications, the female dominant can ask for a mandatory texting.
The circumstances surrounding the text can vary, but a small ode can be texted, locations, or when the submissive is about to leave work.
The point is, these regular little check ins are an ever present reminder.
Collar
A collar is a very real physical symbol of control within a female dominated relationship.
When they are worn they are a very noticeable presence – exactly the point.
When wearing a collar under the control of a mistress the submissive instantly feels his place. The mistress can insist it's worn at mealtimes or for at least an hour every evening, while he's cooking, or only during a specific TV show.
Again, the point is a little nudge and reminder of ownership.
Ode Recital
This is essentially a daily pledge.
A submissive can be requested to when specifically told to do so, kneel before his mistress and recite a memorized set of lines before being allowed up.
The lines can be anything the mistress likes, but a small pledge of allegiance to his mistress and the sacrifice he must bear for her should suffice.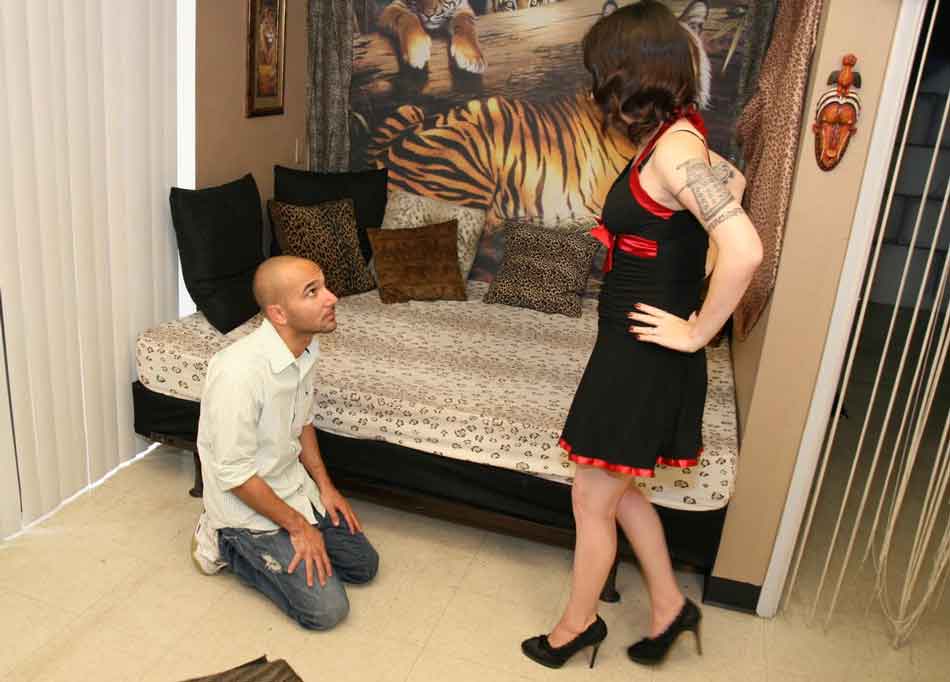 Humble Position
A submissive should know the humble position, and the mistress can get her submissive into this position for a few minutes each and every day.
The position is very submissive as it's intended to be and certainly shows the true power within the relationship.
As a daily ritual, it can really keep the power dynamic at the forefront of the submissive mind.
Naked Chores
Doing a chore naked is very specific and certainly qualifies for the instances where the submissive needs to be reminded of his position.
It's a fun and kinky one for those inclined to try it, but a daily standing order to do the washing up naked can really drive home who is in charge of the relationship.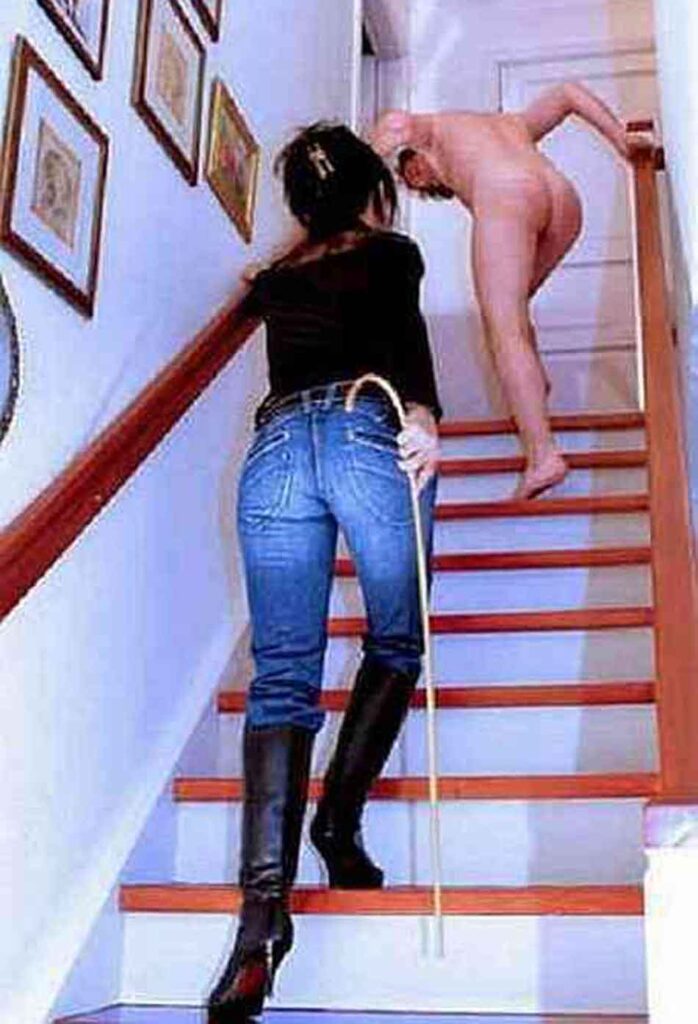 Addressing Mistress
This is a simple one but all relationships will devolve into informality of time, as it should be.
However, in a female led relationship this can lead to over familiarization creeping in and the proper respect not being duly administered.
Terms like honey, babe, etc can all help chip away at the power dynamic.
Some couples will be fine with it, but if it could become an issue, then the female dominant can exercise some authority and insist that the submissive address her by any name she prefers that conveys that authority.
Ma'am. queen, goddess, mistress, or maitresse are all generally accepted terms for the female dominant.
It doesn't have to be all the time.
A mistress can make a submissive address her more properly while only in private for example, only in the evenings, or if she is wearing a certain something that means she is in 'mistress mode'.
The effect is verbally profound, however, and the proper addressing of the female dominant is another power dynamic 'trick'.
Clothing Preparation
Essentially playing the part of a butler to look after an area of the dominant female's life is a very supplicant position.
In addition to the normal weekly, daily, or monthly chores and tasks for the smooth running of the household, the submissive can be given a small but essential personal chore for his mistress.
I say clothing preparation, but the idea is the submissive is tasked with a regular act of servitude of a personal nature – it could be a manicure or coffee making.
A good idea might be handwashing sexy night attire, or hanging up the next days work clothes so they are crease free for the mistress on the next morning.
Printed T-shirts
Many may be unaware but there are now many companies that do print on demand T-shirts, hoodies, baseball caps or even mugs.
Quite frankly, the range of personalized items that can be printed up with your own design is remarkable – even shower curtains.
So, it's easy for the submissive to own a few items that basically declare his subservient nature to the female dominant.
The mistress can insist on the wearing of certain T0shirts, or even insist they submissive drinks from a certain coffee mug – all personalized of course.
So the submissive can accompany the dominant female during a days shopping wearing a t-shirt under the jacket that says "I pledge to do what I am told by mistress", only to get home and make a coffee in a cup with "I am mistress' bitch" emblazoned across it.
Female Underwear
Nothing says "I own you" quite like having been made to wear female underwear during the day.
A mistress can demand that her submissive have a few days week where he wears female underwear to work, while out shopping, doing chores, or any other part of their life that she desires.
Wearing female attire is definitely noticeable by the submissive, and again is that constant reminder of the allegiance he has.
Necklace
A necklace while quite effeminate can be worn by men but seems more obtrusive than on women.
A small chain can also work but a small padlock pendant on the chain is a time honored symbol of being proudly owned.
Bracelet
Much like a necklace but obviously more associated with the wrist.
Small inscriptions on the inside like "I serve my mistress" can be a secret kept but not visible.
Location Messaging
With this one, the submissive must message his mistress when he is at specific locations so the mistress knows where he is.
A quick text message to let the dominant know where they are.
In can be kept for just a few locations like work and the gym, or the submissive can message whenever there is a significant change of location.
Mistress can even ask for photo proof if she so desires.
Check In
Check-In is a fancy way of saying that mistress requires some kind of proof when a certain condition is met.
It could be work, a certain bar, or when they get home.
Or even when they are leaving work.
The submissive is instructed to 'check-in; with his dominant to see if there are instructions.
Bell Rings
Much like royalty, there's nothing quite like having a small bell ringer in the household, which if the submissive hears, must stop what he's doing and immediately attend mistress' location.
Once there he will get his instruction, whether it's for a cup of coffee, or to tidy up the kitchen.
The bell quickly becomes a sound that the submissive should instinctively respond to with subservience.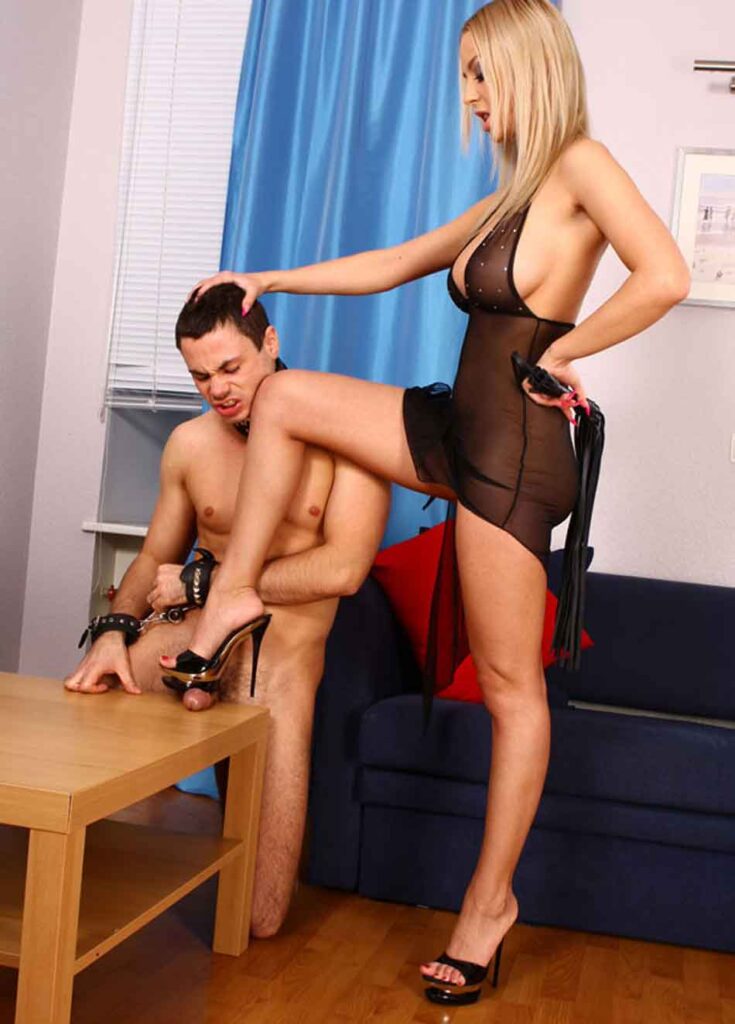 Chastity
This is an old favorite with femdom aficionados.
Chastity is basically a protective device that is placed over the submissive's genitalia that prevents an erection but allows them the ability to go to the toilet.
The practical effect is to deny the submissive access to his penis for anything more than a functional point of view.
The control thus passes to his mistress who on her whims can 'allow' the submissive access when she deems it necessary.
The access to his own sexuality is denied.
The submissive is forced to be more supplicant to his mistress lest she keeps him in chastity.
Ode Writing
On a regular basis as deemed necessary the submissive must handwrite a specific ode to his mistress.
The female dominant picks a poem or ode about female supremacy, which the submissive needs to write out word for word in his neatest handwriting.
This can take some time depending upon the poem, but the submissive has that constant reminder as he writes it out so regularly.
Secret Photograph Ritual
All couples have a collection of photographs.
So why not keep a secret collection of photos more depicting the true nature of his servitude.
On days out, weekends away, or on small breaks or holidays, the dominant female sets up a pose that makes the submissive look very humble.
Like the photograph below, maybe the submissive in a humble position with a foot placed gently on the back of the head.
Over time, the mistress can build up an impressive array of photographs in various locations that are a permanent reminder of his submissive position.
Conclusion
Sometimes being the female dominant is not easy.
It can be a reasonable challenge to 'own' their partner and take the decisions she feels are in the best practice for the relationship.
Power dynamics can be a tricky thing to master, that's why I hope the above list might prove helpful.
For those submissives that need a reminder of their place on a more constant basis, these little rituals certainly get the submissive in the right mindset.
Additionally, a mistress isn't limited to one but can choose as many as she likes.
Why not have a foot kissing ritual along with liking the idea of a female dominated photo album cementing the relationship more visually.
Get A Convincing Open Letter To Send To A Prospective Dominant
The easy way to get your partner to think about trying a Female Dominated Relationship
Trying to talk to your partner about the benefits of a female led relationship can be hard. Use this open letter to help or to prompt constructive dialogue.