Anyone involved in a female led relationship, or partaking in gentle femdom will perhaps be thinking about pegging as an activity. It's not for everyone, but many consider giving it a try.
It's an activity that isn't exclusive either, as both men and women can enjoy pegging.
Even in a vanilla relationship many women can enjoy the experience of pegging. There's a pleasure that comes with the natural dominance of the process.
For men it's obviously the stimulation of the prostate gland, but there is a deep psychological pleasure in watching a mistress take sexual control.
Good preparation is always key, and most advice always comes from that point of view. While there are plenty of tips out there, like use more lube, talk it out etc, they aren't particularly good for making it a good experience.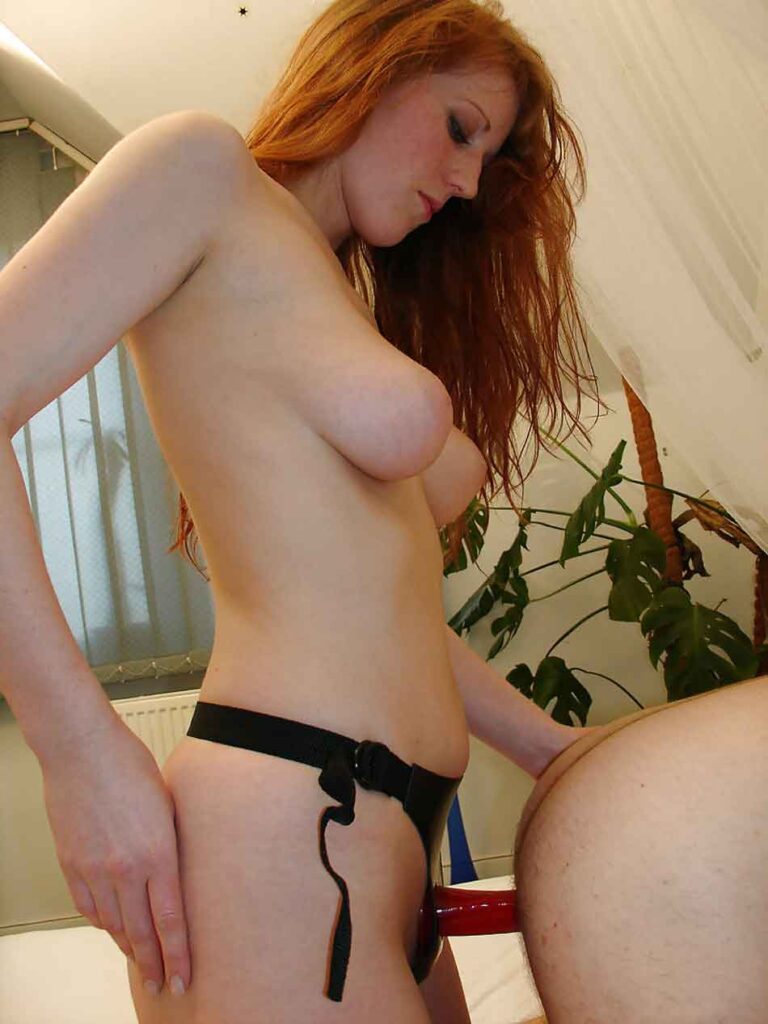 I'd certainly recommend lube and chatting about it, but I wanted to put some tips that would make it more about how to act, or how to frame the pegging experience.
The submissive male will be your partner, so while you are enjoying your new experiences, you also want to make it a good experience for your submissive.
With that in mind, here's how to make it better.
Tip 1 – Start With Some Oral Appreciation
A good pegging session rarely starts with a male submissive being thrown over the back of the couch and taken in a fit of lust.
Mostly because of the quantity of lube needed, and the time to prepare.
So why not use that time wisely, and work some 'pegging foreplay' into the mix. It greatly enhances the experience.
Don't skip over it either, make sure it's an event all on its own.
Start by asserting your intent that you want a nice sloppy BJ from him and make him get into the appropriate clothing if need be. Make your submissive come to you take that strapon into his mouth.
Make sure you assert yourself in your submissive giving his best effort. No light kissing or half hearted efforts. You want to see a full appreciation and swallowing.
Tip 2 – Act Like It's A Real Penis
This is where a lot of mistresses get it wrong in my opinion. The way they act makes it apparent that it's a strapon.
To enhance the experience, a mistress should really act like it's real. By which I mean, act like you are receiving real pleasure through a set of nerves.
So to act like it's a real penis, here's some additional tips
Make appropriate noises as he touches or licks the strapon as if you are being excited physically.
Try acting like you are about to ejaculate occasionally. Not only does it give you a chance to stop an activity and change, but it enhances the role reversal.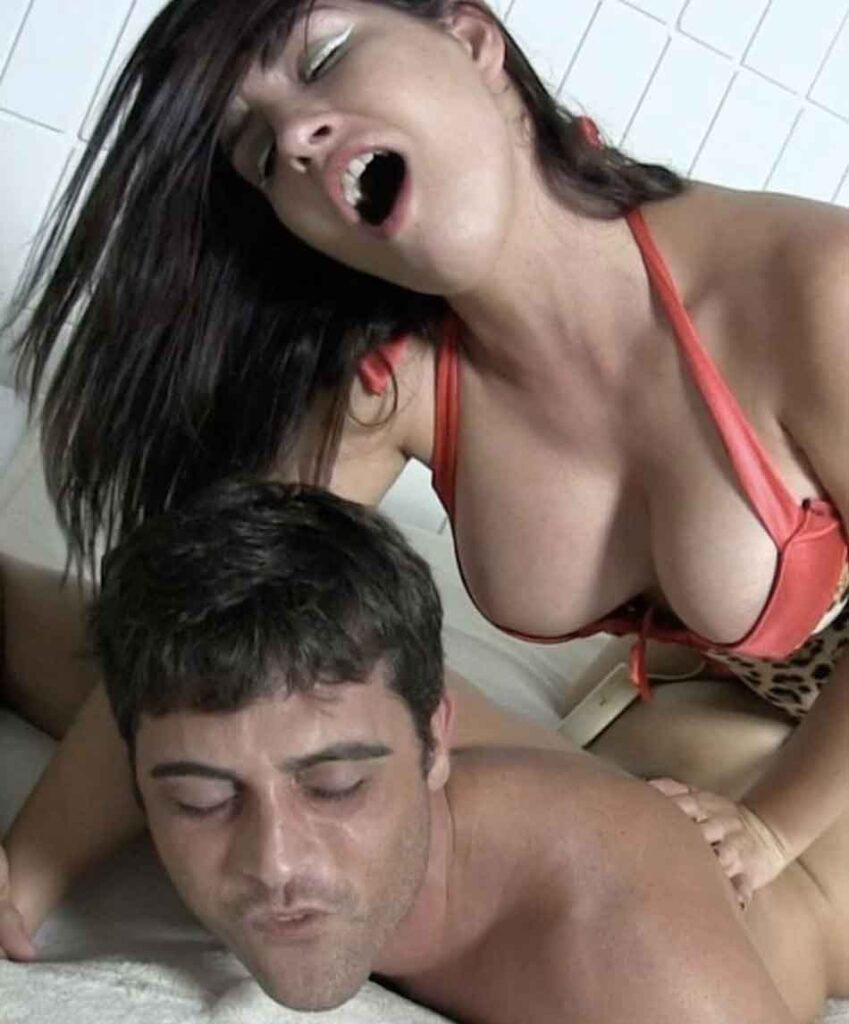 When in position and you are inserted, and are appropriately thrusting yourself make the sounds and facial expressions as if you were genuinely taking pleasure.
Tip 3 – Take Slow Control
This takes place in two parts.
Firstly don't allow your submissive to dictate anything. He is not in charge. Ironically he will want your pushback on any attempt by him to control the situation.
You should decide position, pace, and any other thing you feel like.
It doesn't have to be rough, or but you should prepare for directing the action as you see fit. If he does, or asks for something hoping you will acquiesce to a desire of his then you can just reply firmly "… don't presume to tell me how to fuck you".
That said, you might be pegging him with an agreed fetish, as is common in many female led relationships. Your submissive may have desires you wish to fulfill.
How do you change that into a dominant
Simple. Get him to explain his desires in a quiet moment, and during the pegging treat those desires as if they are your turn on. This really changes the dynamic.
For example perhaps if he likes dressing in female clothing, then act like you get turned on by sissy. If he likes it when you spank him, act like you get a rush yourself when your hand connects with his ass.
This can work with many slight fetishes or humiliations. If he likes being filmed, act like you want to masturbate to the film later.
It changes his fetish into a desire of yours he has to submit to.
The point is to change his turn on into yours and act up to it.
Tip 4 – Speak The Language
OK, this really helps change the dynamic and set tone. Learning to take the language really sets the scene and enhances one at the same time.
Remaining silent can ruin the session. Your submissive will still enjoy it, but to really put a cherry on top, get into character and use the appropriate language.
It's not 'that cock' but 'my cock'. It's not that he loves taking your cock, but you love taking him.
Remember, as a mistress you should be more interested in satisfying your own desires than his.
As a tip, don't use language that let's him feel in control, or is an obvious way for him to verbalise his excitement. So no "tell me how much you love….insert fetish here'. Much better is for "I get so horny when …. Insert fetish here ".
Take your submissive liking wearing suspenders and panties for pegging. The language should more reflect how you like a slutty wench than anything else.
Tip 5 – Assert Some Selfishness
Have a character in mind as you peg. Develop it with your submissive as a compromise of what he enjoys and what you're comfortable with.
This tip actively taps into your submissive's deep desire to be dominated while pegging. The thought of you acting selfishly goes against any thoughts he has about being in control. It speaks to your desires being satisfied and you are more using him than having sex with him.
It's very submissive for your partner.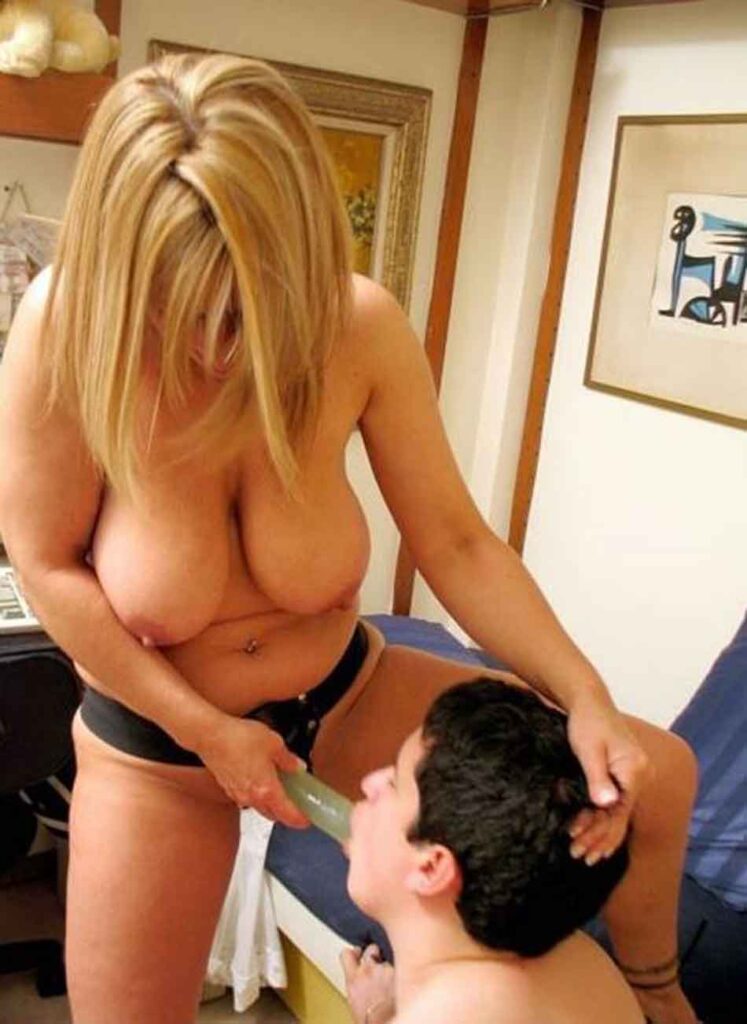 Think of it like this – you don't want oral pleasure because he is submissive. You want oral pleasure because you enjoy getting sucked off.
So feel free to act selfishly a little, and play up to how you are getting sexually excited. It will greatly enhance the experience for him.
Final Thoughts
So, there you go. I didn't want to go into the mechanics of pegging, as that varies with different people, but mainly involves lube,
So, my top tips to make it more memorable for both of you are as follows
Start with a good oral session
Act up how you get pleasure from your strapon
Take control and don't let him dominate
Assert your language
Be selfish in your desires
Additionally, unless absolutely necessary try and not break the flow. Once you are in character and dominating your submissive you should be somewhat lost in the physical pleasure you receive from that strapon.
Every one of those tips really enhances his submissiveness, a fact that will not be lost on him. He will love how you dominate him and take control. He will adore how you effortlessly rebut any attempts by him to regain dignity or authority.
He will also positively submit to you when he sees how you get pleasure from him, and he is the tool by which you excite yourself.
It's up to you how you want to decide how you use that control. Feel free to change pace as you feel fit. You can switch it up with some fast and lusty fun, and then take it slow and deliberate as you insert yourself inside him.
Go for the slow and sexy pegging if you feel like it.
He will truly love what you decide, so go and get that strapon dusted off and peg that ass till you are satisfied.
Get A Convincing Open Letter To Send To A Prospective Dominant
The easy way to get your partner to think about trying a Female Dominated Relationship
Trying to talk to your partner about the benefits of a female led relationship can be hard. Use this open letter to help or to prompt constructive dialogue.