When you are learning, or beginning the position of thinking about dominance, a large part of it might be how you convey your wishes, and demands.
Many women who embark on a female led relationship can turn to this early, but for others it can be a struggle.
If you've just been confronted with the suggestion that you should be a bit more dominant, in any situation, there starts the thought process of actually how you do that.
As poise, and expectant authority play a big part, so does language.
Language conveys not just what you mean, but the expectation of obedience from the point of view of a mistress.
Everything line should be delivered with confidence, but if a newbie mistress has known her partner for a while, then there's a level of comfortability that might hamper any efforts to sound more authoritative.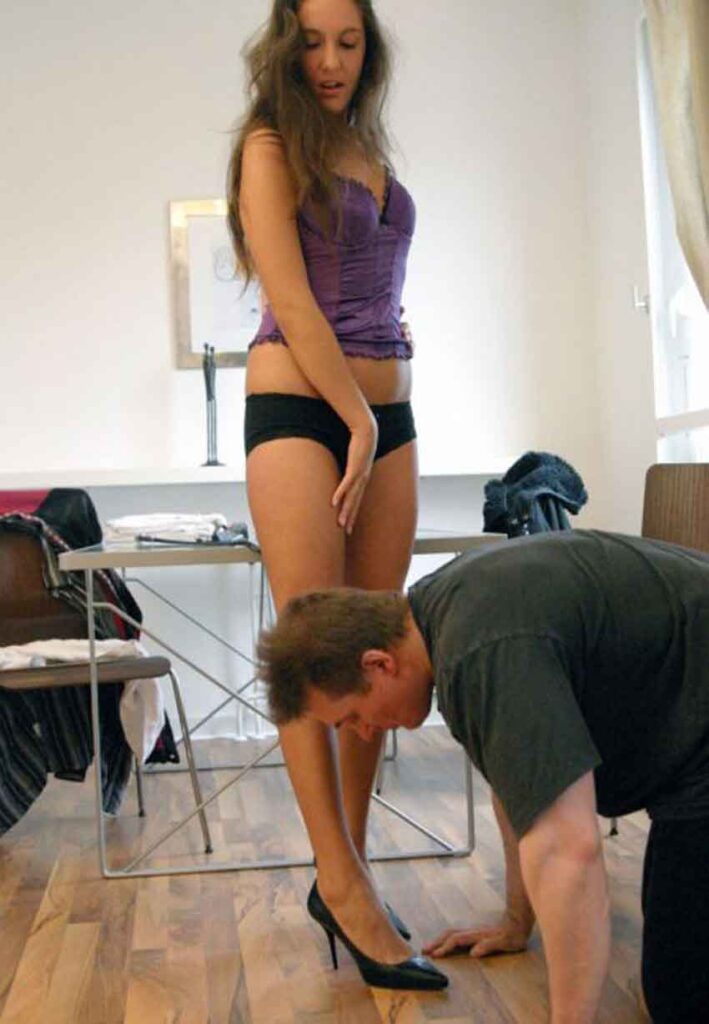 With that thought in mind, I've put together a list of lines for a newbie mistress to reflect upon when dealing with a submissive, whether familiar or not.
It's not the request being made but about the language that conveys the authority.
Light Humiliation
Can be used as a reminder of authority or compliance for amusement. There are many reasons, but a mistress may want to lightly humiliate her submissive occasionally.
I think you should wash up while being naked to make me happy
These panties will look good on you while at work… make sure I get regular photos
There's some grains of rice on the countertop. Don't come out till you've fully counted them
Now what size but plug would motivate you better
Stronger Humiliation
Stronger humiliation can be used for a submissive for control or amusement. Many submissives like humiliation at the hands of a mistress.
You need more practice at BJ's.
You will please your mistress by spring cleaning in that french maid outfit today
I think I need a waitress service, go and get into the correct clothing
Would a slap across the face focus your attention
Until I tell you otherwise you will ask for permission to use the toilet
Immediate Task Attendance
A mistress sometimes needs to make a task an immediate request
I don't need that done now, I need this doing….
Make sure this is done right now
It's important to me that this is done immediately
My needs are more important than your excuses so…..
This needs to be done before I get back so……
Dismissive
When a mistress needs to be dismissive to give an indication of disinterest. Sometimes a mistress needs to close down a conversation.
If we both speak, which one of us needs to listen more
This isn't a concern right now, so …..
Explain it to me in mail so I can think about it
Let's move on now I've made my decision
This is the way I've decided you need to do it
My way or the highway, so ……
Countering Answering Back
Your submissive may either answer back or give you an excuse in order to delay your request. Here's a list of lines to suggest that you are not in the mood for a discussion.
Was my tone unclear
I wasn't expecting a discussion
Is there some confusion about what I want
That sounds like an excuse. Are you making excuses to me
I really don't want disappointing on this one, I need ….
I need solutions over excuses
I need your action and obedience over…..
Duly noted, now make sure……
Only obedience is required here……
Displeasure
When a mistress isn't happy she can communicate this easily
You need to get better at anticipating my needs
Should I make you wear a 'I am a useless carcass' sign?
If you want that collar on to remind you of your position let me know
Did you mean to say or do that?
I see I need to make the standards higher
If you think that's appropriate we need to talk
Keep this up and see what happens……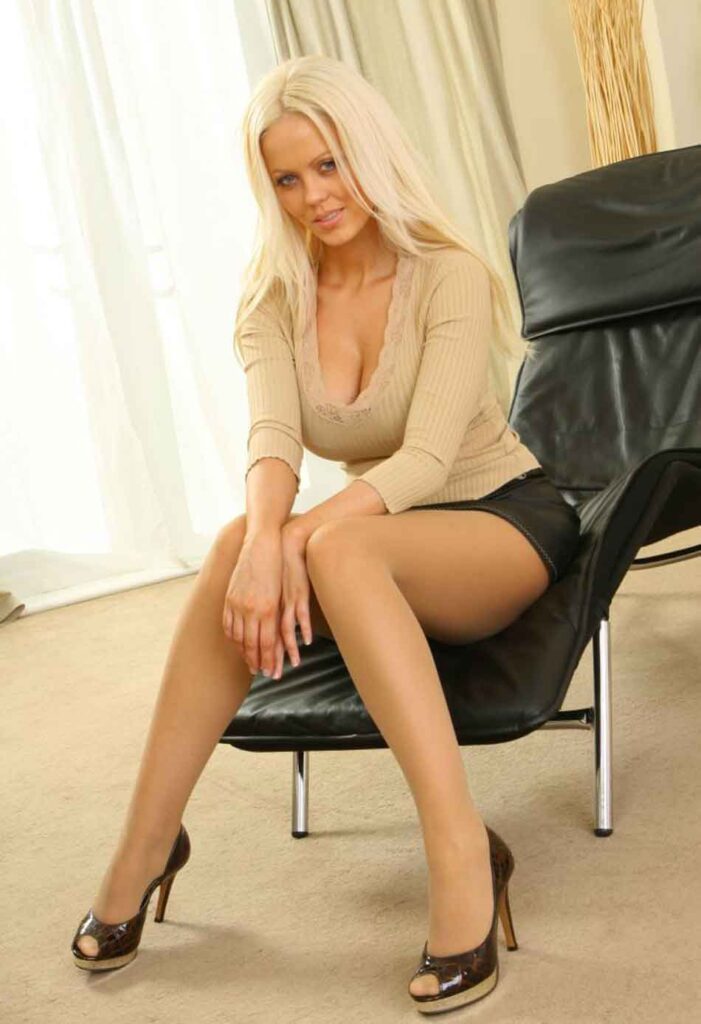 Coaxing
A mistress can often use coaxing language rather than punishment language to get something done. It entirely depends upon the mistress' personality and the submissive's behavior.
Positive Coaxing
If you want some brownie point from mistress ….
I will think about a little treat if you……
Some good things heading your way if you…..
If making me happy is your one true goal….
I may allow it if you…..
Should you do it then I would definitely …..
I can let you touch yourself if you….
Negative Coaxing
Get this done and I may not punish you quite as harshly next time
Unless you want grounding I need you to ……
I will put you in a chastity cage unless you ……..
If you want to avoid a caning I'd like you to……
This needs to be done by Monday to avoid……..
Faster or Better Quality
A submissive can quite often not do a thorough or good enough job, or indeed, may procrastinate.
Now i know you can do better, shall we have another go
Do I need to make you do this more often to get the practice
I'd describe it as substandard, how would you describe it?
Would you do it that slow if you wanted it for you?
Should I be satisfied with that, do you think?
Displeasure With Punishment Threat
Ever so occasionally a mistress might want to emphasize what could be done if a submissive doesn't perform better.
This could have been done better, clearly you need to
Perhaps a small punishment may be a reminder…
Is this something that
We need to get this right to
If you want to be treated like a child….
There's a line you're about to cross, and you don't want to cross it do you?
Punishment
Informing a submissive needs to be done sometimes.
Go to the punishment corner, until I figure out what to do with you
Tell me right now what you think you did wrong
Time for the 'wee wee' cage to go on
Assume the position, and brace yourself
You understand this is serious, so now…..
Sometimes a sub only learns through being punished, don't you agree?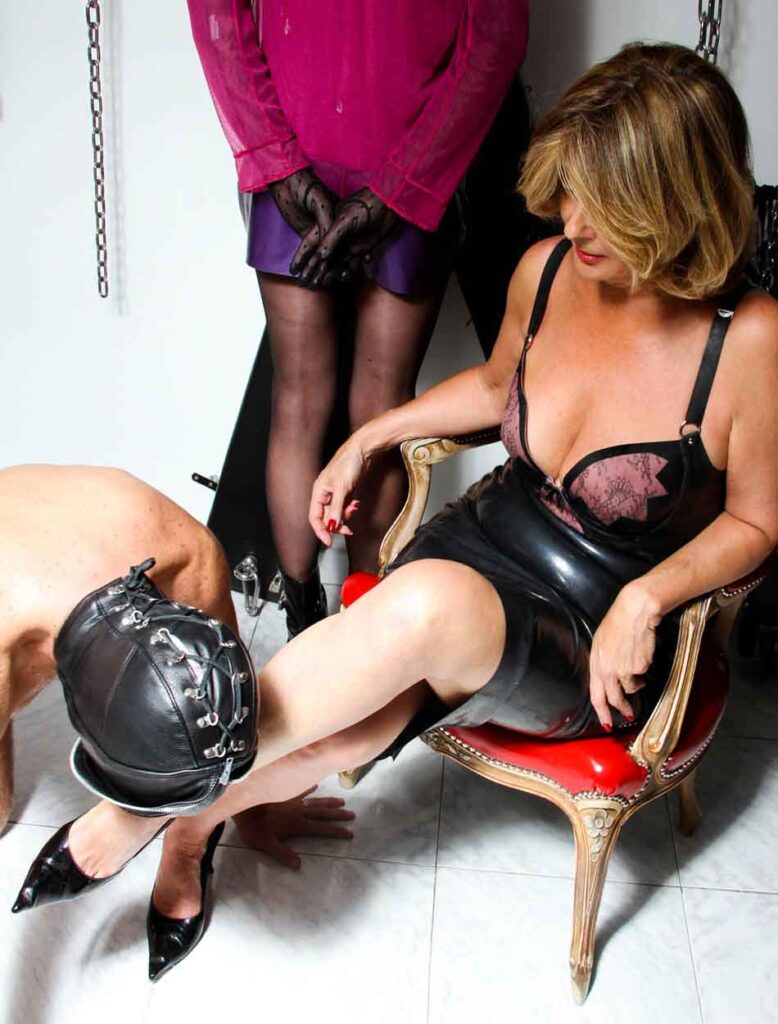 Tease / Kinky
Tease and kink are at the heart of any female led relationship, it can be both fun, and be used as an element for control.
Would humping a pillow get your mind back on the job
You look so manly in that bra and panties
Do I need to CFNM this issue to make it interesting
Does a foot rub for me sound good to you?
Does jerking off under supervision sound enticing?
If you're a good boy I may let you touch things
General Authority
This is just general comments to remind a submissive of why you are in control.
At your very earliest opportunity…..
You want to make me happy right, so……
Do I need to remind you of the facts here
Who is the authority here
What makes you think this is a discussion
My supervision is required……
Get A Convincing Open Letter To Send To A Prospective Dominant
The easy way to get your partner to think about trying a Female Dominated Relationship
Trying to talk to your partner about the benefits of a female led relationship can be hard. Use this open letter to help or to prompt constructive dialogue.