If you are beginning a journey into gentle femdom or are thinking about a female led relationship, then there is a new world in front of you.
The typical literature and adult video sites can give a very warped and distorted view of how the domme may need to act.
Typically, the male sub will be very submissive and the whole thing revolves around sex. The domme will thus be some leather-clad vixen, whipping or sexually humiliating her sub.
It's very visually orientated and some of the erotic femdom literature has the same emphasis.
As a beginner mistress, you might be thoroughly confused about how you will adopt your style. Surely, you don't have to walk around the house all day looking like you are about to star in an adult video.
No, you don't in fact have to do that at all. A lot of the time your authority may be more mundane, not always, but normal life has repeating patterns, so it's not all restrained and whipped subs.
It's important to note that the best style of domming for you is your style, essentially you being you.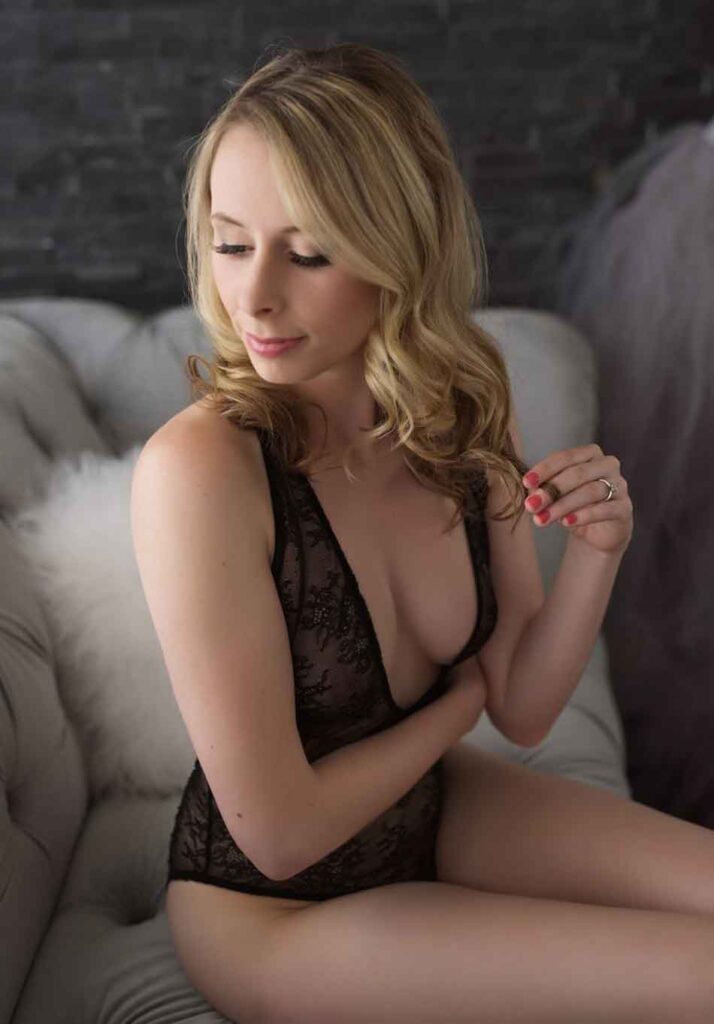 Don't try and force yourself into a box you aren't happy in.
Your sub is going to give you authority over him in a wide range of areas. Chores, tasks, errands, improvements, and a willingness to submit to agreed limits.
Among the hard limits such as public humiliation, will be a lot of leeway to act spontaneously and get him performing things that are in his own best interest.
So as you start your journey into mistressing and gentle femdom, I offer a few styles of domme that you may want to think about.
Some you will dislike, and some you will think are more suited to your personality style.
They aren't definitive, and often there are no clear boundaries, as every femdom couple is different, but are offered purely in the spirit of trying to help you understand the path you may want to choose.
Motherly
This where your style of femdom might be pleasantly described as 'motherly'. It doesn't mean you are their mother. There doesn't need to be nappies involved.
Essentially it's a style of dominating your sub gently, in a loving and nurturing way, It's easy, soft, and safe, and as such can be good for either nervous beginners, or nervous sub males.
A domme provides for her sub through careful adoration and thoughtful guidance on his activities, while providing ever watchful protection.
She will regulate his best interests, and try to get him out of bad habits.
Punishments are normally only administered maybe for disrespect and doing something that could be harmful for the sub. Think spanking a child if he rushes into the road. Punishments are for guidance to wanted behaviour.
Groundings are more common than spankings, as physical pain is to be avoided.
The style of dominance is characterized by much less confrontational attitudes and more uplifting praise.
Come over here sweetie pie, You're so good at massages when I need one
Not bad hookups, give it another go to see if you can do better
That looks so good on you, make sure you tuck it in though
You love it when i touch you like that don't you
This style of dominant female is more characterized by an overly caring and loving attitude, and the requests are made as if a parent is talking to a child.
A 'motherly' domme will be mainly about the care and well being of the sub to the point of over protectiveness.
A lot of the instructions are done for the subs benefit, not selfishness on part of the domme. Cleaning the kitchen and bathroom so he doesn't get lazy, or 'no chocolate week' so he doesn't become podgy.
The sub is not a slave but a growing lad who needs to be instructed so he can benefit from the domme's experience and wisdom.
Wife
This style of dominant femdom is more characterized by a partnership of equals where the wife decides when and where to apply the dominance.
The sub is neither 'beneath' her contempt or 'above' her station. The sub is her husband, and as such he should be afforded the normal respect of why she chose him.
The wife mistress has authority in the household, and when in public together but the sub will not be made to feel worthless or humiliated unless displeasure has been perceived and it's a punishment.
She doesn't take delight in humiliating him or punishing him. Punishments are reserved for serious offences, not whimsical pleasure.
On big decisions his opinion will be sought, but day to day she can instruct him as necessary to achieve her role within the partnership. It's a loving and caring mistress who uses her authority to improve her man, and iron out any flaws or annoyances.
She will demand femine things occasionally in accordance with a marriage like foot rubs and a bath being run. The sub will run errands for her so she can make the house run smoothly and she will request his services so he acts more like a husband.
She may tease and have fun in a kinky way, but it's done with humor rather than amusement at his expense. Serious uncomfortableness will be avoided as she actually cares for him.
Sexually she will dominate when she wants to please him, but expect him to male in the bedroom when she requires it.
Dominant
This perhaps is more the opposite of the motherly style of dominant femdom. It also happens to be more in tune with the more mainstream view of BDSM.
While there are graded levels, and personal choices within this style it is more about the mistress than the sub. A more self absorbed style of femdom.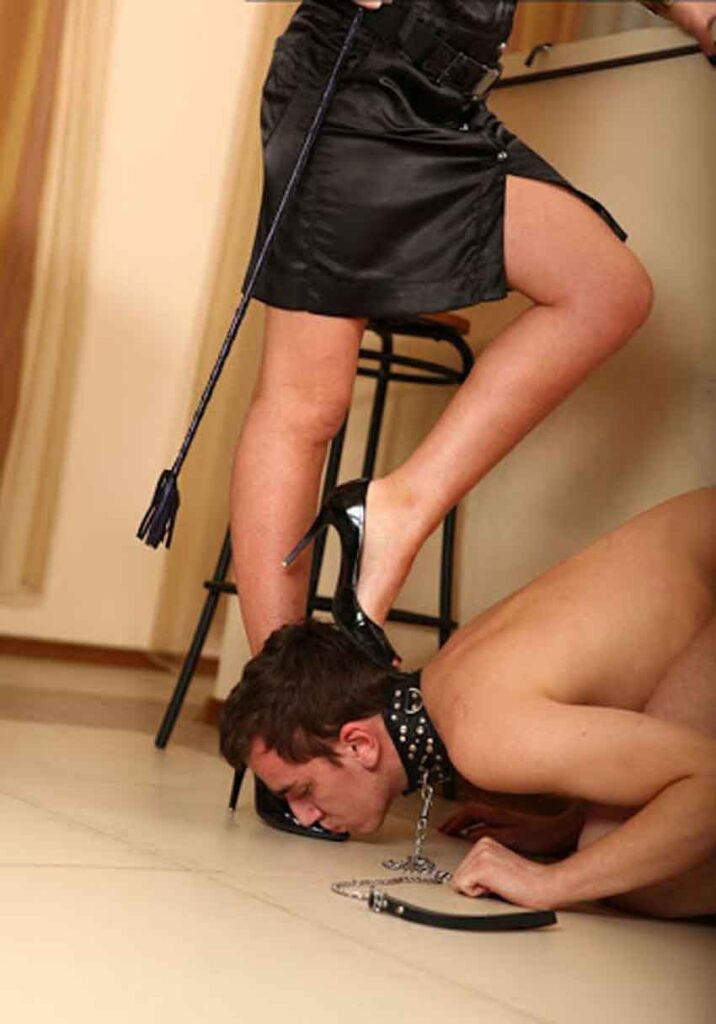 A dominant mistress expects certain attitudes in her sub. They will seem less interested in the subs welfare, and expect more adoration than other styles.
She will expect her sub to go out and get her things as he is more of a personal servant. She expects to be treated as if she is the only person in her subs thoughts, and is selfish in how she treats her sub.
They truly want a subjugated male, both physically and mentally. This isn't a partnership of equals.
Rewards are used less than punishments for corrective behaviour. You are less likely to be given incentives to please a dominant style of femdom, but given punishments for not anticipating needs, providing substandard work, or not sufficiently being respectful.
It is not a 100% on in this mode but a sub can expect the mistress to issue instructions with reference to the above.
If a female wants to be this style of domme she should expect the sub to subservient to her in a full range of matters. The mistress would issue instructions so that the world revolves around her, and the sub must expect to show respect often.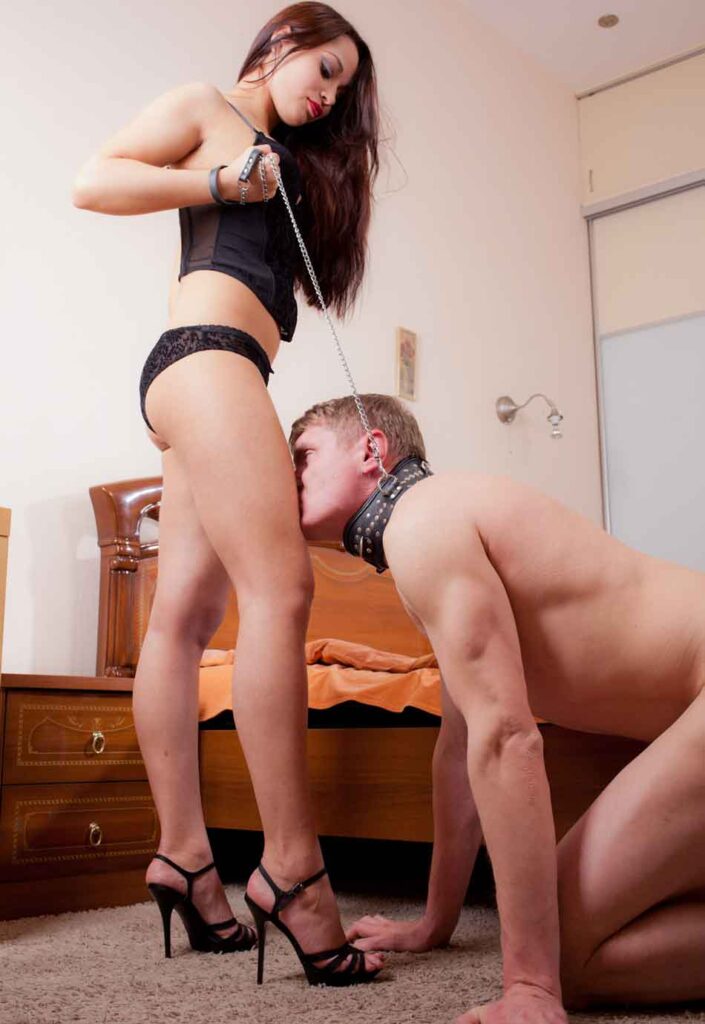 Manners from the sub are important to this style of mistress, as it is respectful of her natural authority, and might take a great interest in exactly how the sub is to be respectful.
The 'dominant' mistress if self absorbed and more dismissive of the sub when she wants something done. Should the sub keep his head bowed when she is in his presence? No perfect answer, but it's not uncommon with this style.
Executive / Professional
This is a style where leadership is the name of the game.
The mistress has a professional attitude and expects tasks to be anticipated and if her input is needed she will decide what action needs to be taken. There is freedom for the sub but they must make sure key tasks, and responsibilities are done.
There is a distinct lack of overt worshipping. A mistress will not require 'head bowing' or obvious acts of submissive behaviour. She would not be impressed if the sub cooked 3 meals when she got home, and asked her to choose. Why didn't you ask me what I wanted? That's just inefficient.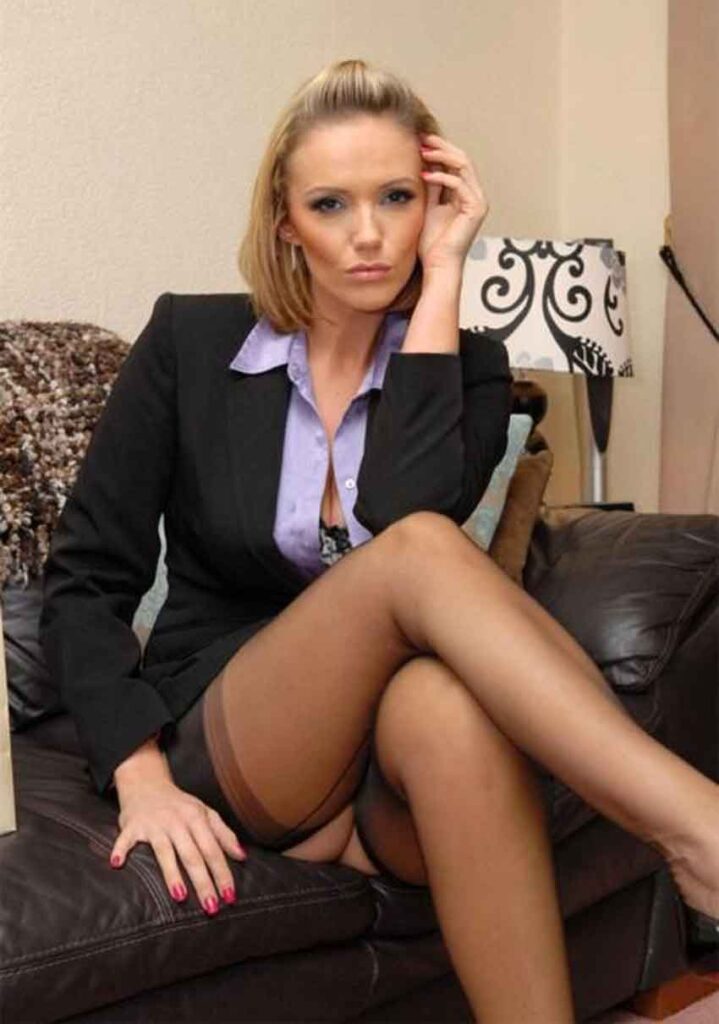 It is a far more efficient, clear thinking and sensible form of dominance. A mistress would just task and expect results. A pragmatic approach to her authority.
The mistress has responsibilities and the sub is thought of more like an employee. Praise when necessary but punishments for lack of respect for her authority.
It is not a self absorbed style of dominance, so while she may appreciate flowers it could also be seen as an attempt to overly indulge and she might wonder what the sub is covering up.
The dominant professional style is firm and fair, and not particularly prone to random acts. The dominance is confident and assured. She is used to people obeying her, and she acts like the sub is naturally there for her use.
Brat Princess
This might best be defined as power without responsibility.
A brat princess has power and authority over her sub but will not be responsible for anything. In the household, all other styles may task you with chores so they can take responsibility for the house being the way they need it.
With a brat princess style she just may say "make the house is clean" when she thinks it's getting a bit untidy.
Another way to think about it is a father with an overly spoiled child. He is so devoted to her, so that she actually runs the show.
The brat princess style likes the power of the mistress / sub dynamic and will be more whimsical and is definitely self absorbed.
They act like they are new to power and it's a bit of a thrill to have a sub.
She dresses very feminely and is definitely a girlfriend who knows she is the catch. Polite and sweet in public, but a little bit of a mean streak when the real 'her' comes out in private.
Her sub is there to spoil her, and spoil her rotten. He would be there to make sure she is taken care of properly betting a manner that she aspires to.
She is sexually aware and flaunts it in his face, to tease and prove her power over him. The mistress would be seen as bossy and unconcerned as the sub is to make her life easier, from lifts to work or carry bags on a shopping trip.
A mistress might give snap orders as fun kinks, the thrill of power and testing the limits of subservience to her.
If you think of a sexually maturing teenage princess with an obedient servant you may not be too far wrong on the attitude. The sub is there to handle the things the mistress is not confident about and give her the experience she lacks.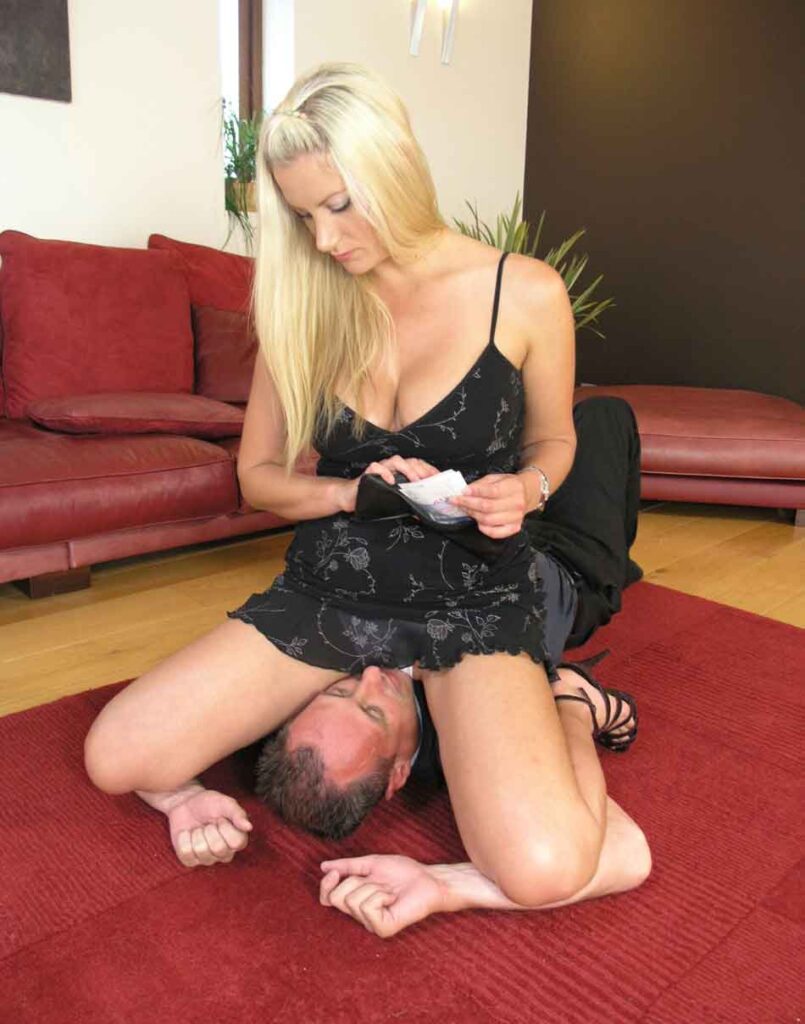 She is sexually adventurous and wants to dominate in bed, but needs a guiding hand. Her sub is definitely there to pleasure her.
Final Thoughts
So there you go, not an exhaustive list, but perhaps a quick and easy bracketing of what domme style might suit you best.
There's a lot of leeway, and room for exploration but everyone is different so you need to settle into your own style.
Nothing says you can't switch either, wife during the day normally but princess in the bedroom.
There are no hard and fast rules that you must obey. As long as you and your sub have fun and both get something from the relationship and experience then everything is going fine.
Get A Convincing Open Letter To Send To A Prospective Dominant
The easy way to get your partner to think about trying a Female Dominated Relationship
Trying to talk to your partner about the benefits of a female led relationship can be hard. Use this open letter to help or to prompt constructive dialogue.