This is a true story.
I know this because it's mine.
I thought I'd share it, as it is my journey into how I discovered femdom, what attracted me to it and how the situation developed.
I don't offer this story, as anything other than that. A story. It's not meant as offering a way of guidance, nor is some kind of triumphant boast.
It is simply how it happened for me, and hopefully, by sharing it I can illuminate some light on the normality and reality of a femdom lifestyle.
The Early Days
In brief, I was brought up well in a stable environment, I have no sob story to tell you.
I did well at school and eventually graduated from a normal college and university.
I went to work in professional environments and worked hard. Really hard, as my career was important to me.
Throughout my twenties, the hard work slowly paid off, and I moved up in responsibilities and all the lifestyle trappings that come with it.
Life was good, I was enjoying it immensely.
As is natural I dated around, met some terrific women, but nothing ever really stuck.
I'm naturally attracted to confident women. Self-assertive women if you will. Not just sexually, but I find the constant stimulation and natural partnership fulfilling and less draining.
In essence, I liked women who were confident within themselves. It doesn't have to mean they are 'career' minded or anything, just a woman who is confident in her own choices and opinions.
There's a whole host of other stuff in there, but that seems like the one that is naturally connected to a femdom story.
Meeting My Wife
I met my wife at a works party.
I sort of knew her before and thought she was gorgeous but had never really met her.
We started chatting and she was fun, sexy, and was confident in her attitude. I was more senior at the firm than her, and she didn't seem intimidated, nor did she try to leverage anything. I was impressed.
I liked her immediately, and by the end of the evening, I found myself asking her out and she agreed.
We had a good first date and it spiraled from there. We saw each other more and more often before finally moving in together after about a year.
We married a few years later, in our early thirties, and have been happily married for over 5 years now.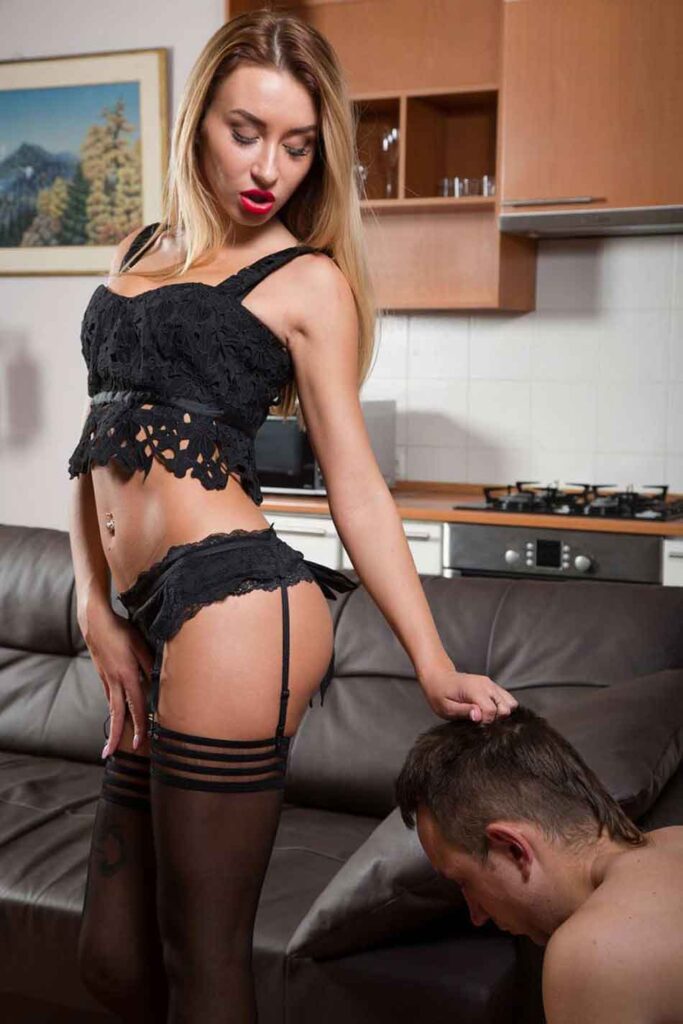 The Growing Femdom Urge
For me, it happened a little before I met my wife. She wasn't the reason, but for me there was something missing, something not quite complete.
At first I couldn't quite put my finger on it, but I found myself in the dating scene at the time attracted to really confident women.
Additionally, in the bedroom, I was asking them to be a little more assertive and take control.
The roleplay I was asking for was involving strong and powerful female characters. I started liking the headmistress, the bitchy boss, or the sexy abuse of power female cop. Maybe even a little sexy dismissive nurse in there too.
As it happens I wasn't and don't think I will ever be into the strong BDSM types. The lifestyle dommes and the permanent subs thing was never really my scene.
Some thoughts I find a little bit repulsive on a personal level. I've never wanted to be locked in a cage, publically humiliated, and have a mistress treat me like complete dirt.
I'm sure you know what I mean, the ultra dismissive, enjoy psychologically torturing type sub who wants to eat out of pet bowls, and lets their partner flirt and date other men.
That's always been way too extreme for me.
It happened slowly at first, but I was starting to get really attracted to women who could be very feminine, yet possessed that 'x' factor quality of being able to be dominant and hold that authority.
Don't get me wrong, I still like being a guy. I like feminine women, who are kind and possess all those natural female traits, like warmth, compassion and can do the 'damsel in distress' bit with the flick of an eyebrow.
I even enjoy being the provider in a relationship, I have no issue with that at all.
While flicking through a book one day, I had an epiphany. It had to do with power, and specifically the different power dynamic in my life.
I don't want to sound like I have been on a power trip, however, while at work I have done well with going up the corporate ladder.
At work, I have numerous responsibilities and I am involved in some key projects where I am responsible.
My work environment has been great, and I have a great working relationship with my superiors, who largely give me a free reign to complete tasks.
I have many people who work under me and basically feel, at least in many ways, that I am the man responsible for a lot of the company's tasks.
It must be similar to a judge, a businessman, or anyone whose work involves instructing other people.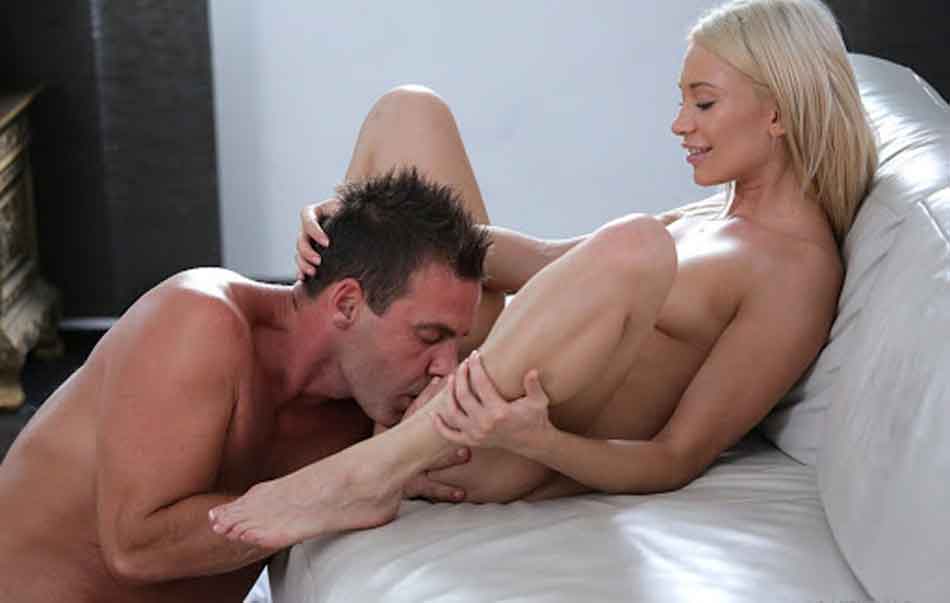 I needed to have an area of my life where I was not in control. That was what I was craving.
I started doing some research and it wasn't long before I became familiar with the term gentle femdom, and female led relationship.
I knew this for me, quite quickly. I read more and more and tried to learn as much as I could. Why it was attractive, and how relationships might work on a practical level.
I grew extremely attracted to the idea of giving my wife a more assertive authority, in a whole bunch of areas, chores, tasks, general taskings. I loved the idea of being out of control in a more human, natural and private way.
I also wanted it to be real authority for her, so I was happy with the idea of her being able to determine standards, punishments, humiliations, and rewards.
I wasn't interested in extremes but in a more human way. I didn't want to massively alter the natural male / female dynamic, but just a switch of control in an ordered, and sometimes spontaneous way.
After a few months, I thought I had a grasp of it. What it meant, why it was important, how it works, why a woman may like the idea and what we both may get out of it.
The only thing I was trying to work out was how to inform my wife about these things, and just as importantly, how she might react.
Bringing It Up With My Wife
I say, wife, she was actually just my partner at the time, but that's just semantics.
I mulled over the problem for weeks, and finally just settled on telling her, albeit in a pleasant setting.
I thought about the normal things, would she think I was weird, would she be a little scared by what she heard.
I decided on a generally low impact tone, so nothing to scare her. I'd try to project the benefits, and how she could naturally choose when to do it, so things would only alter if she so chose.
One morning before I went to work, I made my opening gambit.
It was something to the effect of 'Do you fancy going out for a meal on Wednesday in the evening? I have something I want to bring up with you. It's nothing bad, rather the reverse, but it's something I think may be important and I want your opinion on it. I'd prefer to mention it there'.
She was curious and agreed. She would later tell me she had no idea what it might be, but at the time I tried to reassure her it was nothing life-changing or momentous.
Difficult one for me to categorize that one, as it could be if she so chooses.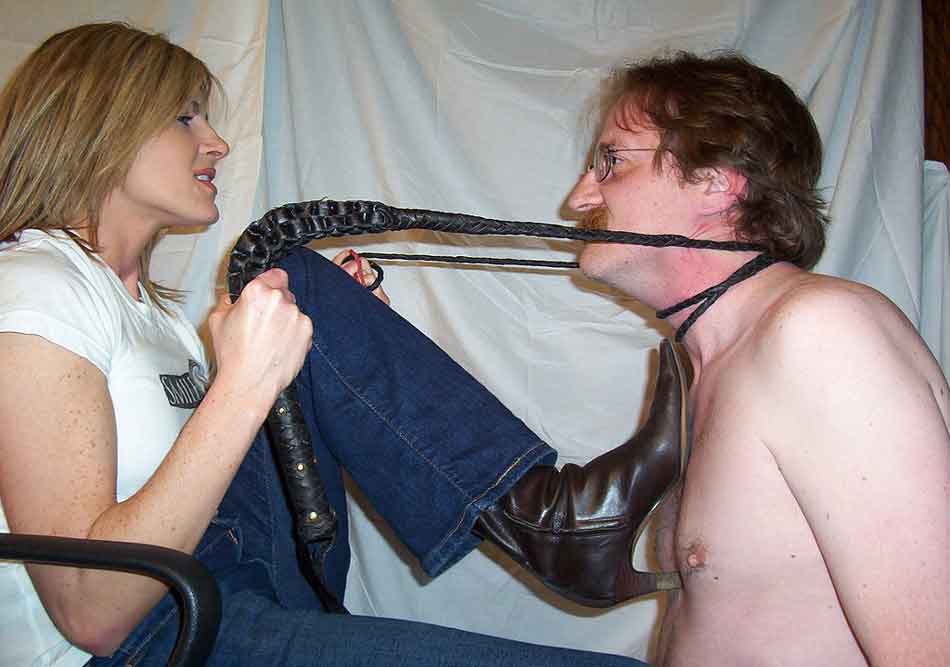 I'd presumed really she may have thought I'd received a job offer.
Wednesday night came, and we duly went to the restaurant and ordered. I'd prepared in my head and was more than a little nervous as we sat down. There was some chit chat, which I forget now, but after ordering the starters she finally hit me with words that meant I was past the point of no return
"So you wanted to mention something to me"
I looked at her, so sweet, gorgeous and dressed beautifully and at that moment just took the plunge. This was the gist of it.
"Errrr, have you heard about something called a female led relationship? I've been thinking about it for a while and I'd like to try it. I have a lot of responsibilities at work where I am in charge all the time and wanted an area of my life where I wasn't the authority. I think it'd be good for us. Nothing massive has to change, but I just wanted to hand you more authority to run the household, and a few areas you deem important to you. I just asked you here to read up a bit on it before you make a decision, and see what you think''
I held back on the punishment and humiliation part of it, fearing it may scare her.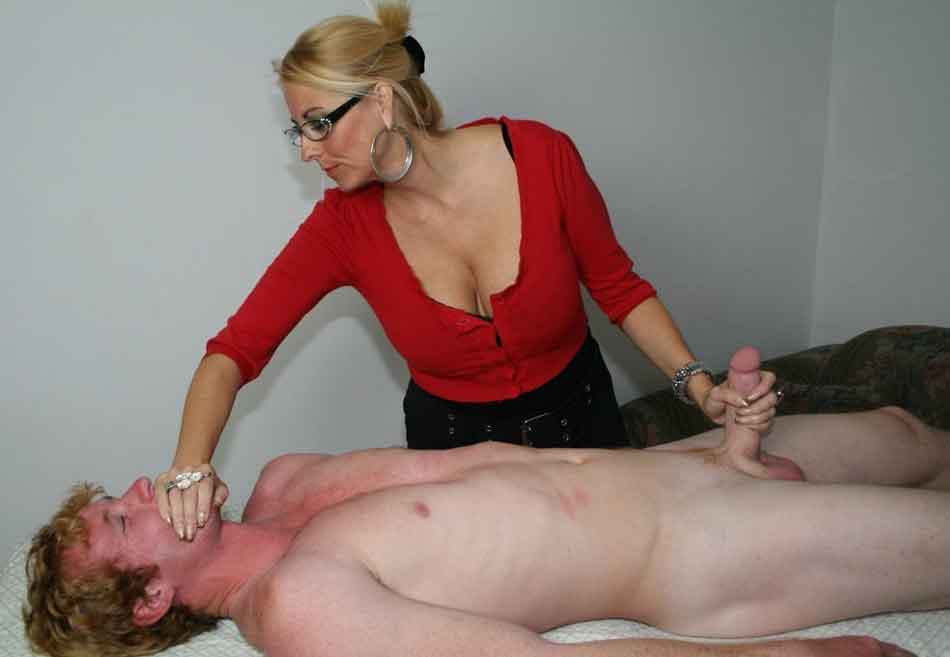 She didn't seem scared though, which was a good sign, just curious and as if she might lose her husband to this weird fetish.
We then talked about what a female led relationship was, why I was thinking about it, and how it might work.
Frankly she asked quite a few questions as you might expect.
Then she asked a big one, which I assumed would be a big worry for her.
"So will this change things?"
I was kind of prepared for this.
"No, no that's just it, it doesn't have to be greatly different at all. All this does is by mutual agreement gives you more authority in the relationship within what we agree. If you don't like the idea, you don't have to do anything different, but I only see positives for you. You can get a lot more done when you feel you need it. You don't have to alter at all, you can still be you, and I can still be me"
That worked, she relaxed a lot. For those that are interested, having talked to my wife, and indeed others, when you bring it up, the one thing a woman fears is the massive change, that she will have to alter her behavior at all times, so as to appease the husband. Essentially she fears having to pretend she is someone she isn't on a permanent basis.
I was explaining that she would have the 'rule of the roost'
I also explained as many positive benefits as I'd thought of. That the house would run more smoothly, and much more to her liking, and that we could both treat it as a bit of fun if we both chose.
After this, and about 15 minutes into the discussion, the tension element disappeared, and she started to relax quite a bit to the point where she started to tease me.
"So, you'll be my little bitch then?"
I did actually laugh and pointed out only if you want me to be.
I sensed positivity and didn't want to ruin it so thought it was a good time 'to put a knot' in the discussion.
"Look, all I was hoping for is that you took an open mind and did a bit of learning on the subject before committing to anything. I think you'd be great at it, but I will be happy with whatever decision you want, good or bad"
We chatted about other things after that but both our minds were elsewhere.
We finally ended the evening with me recommending some books, .. books I knew were positive on the idea but were low impact.
How She Started
My wife, ever pragmatic, spent the next week or two thoroughly reading and making notes. If she thought I was sneaking a peek, she would shield the pages from my eyes.
She ordered kindle books and would read them when she could.
I just kept silent figuring while she was reading the 2nd one, that she must be generally positive on the idea. If I butted in it could only look like pressure, so I decided to wait it out.
She seemed to take an age, which is immensely frustrating, but I was determined to not interfere.
She actually did bring up a few topics, mainly to do with my reasoning, which I standardly answered as needing an authoritative figure to answer to and could think of no one better than her.
The two things I was most worried about, at least from the point of view of her accepting the idea were the punishment and humiliation thing. I also knew the books would have informed her about the positive aspects of it.
She finally did mention it.
"I hear there's this punishment and humiliation thing, how does that work exactly?"
"As I understand it, it's just options for you to consider. If it's not you then you don't really have to do either. I think they are there to give your authority some weight. What's the pointing of wanting something done, that you can't enforce? I don't think there has to anything weird about it, as there are very passive and non time consuming punishments for you to try, getting me standing in a corner for an hour for example"
And you'd do that?"
"Yes, if you'd asked for something to be done, and it wasn't or it wasn't up to standard and you wanted me to do that then sure.
"What about the rest of the stuff, you know the spankings and everything"
"Perfectly within your purview as head of household, entirely up to you if I've done something to deserve it. It's not something that I enjoy, but that's the point isn't it? I'd obey what you thought was right"
"And you are OK with humiliation? Getting dressed up like a woman or something?"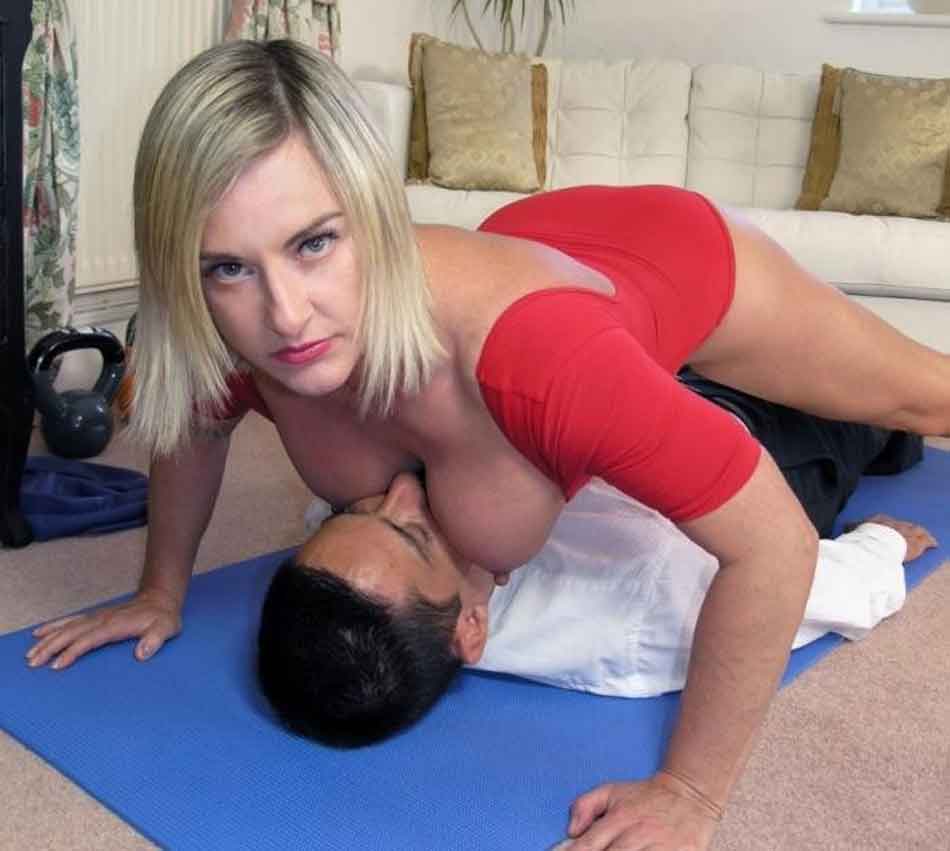 As it happens, feminization has never been my thing.
"Again, it's not something that I enjoy it, but I'd do it, as long as it was private"
I then went to work.
Clearly she was mulling over the idea.
Finally, I got a big surprise, one morning she asked me which evening I had free. I told her most of them, what were you thinking?
She finally said, right, keep Thursday evening free. Totally. Don't book anything.
The next few days couldn't go fast enough. It was all I was thinking about. On Thursday morning I simply asked what time she wanted me home by.
"Just when you get home, normal time"
That day at work my head was everywhere. My heart was pounding, my head was spinning.
What was this about? Had she decided? Was it good or bad? Would she try it?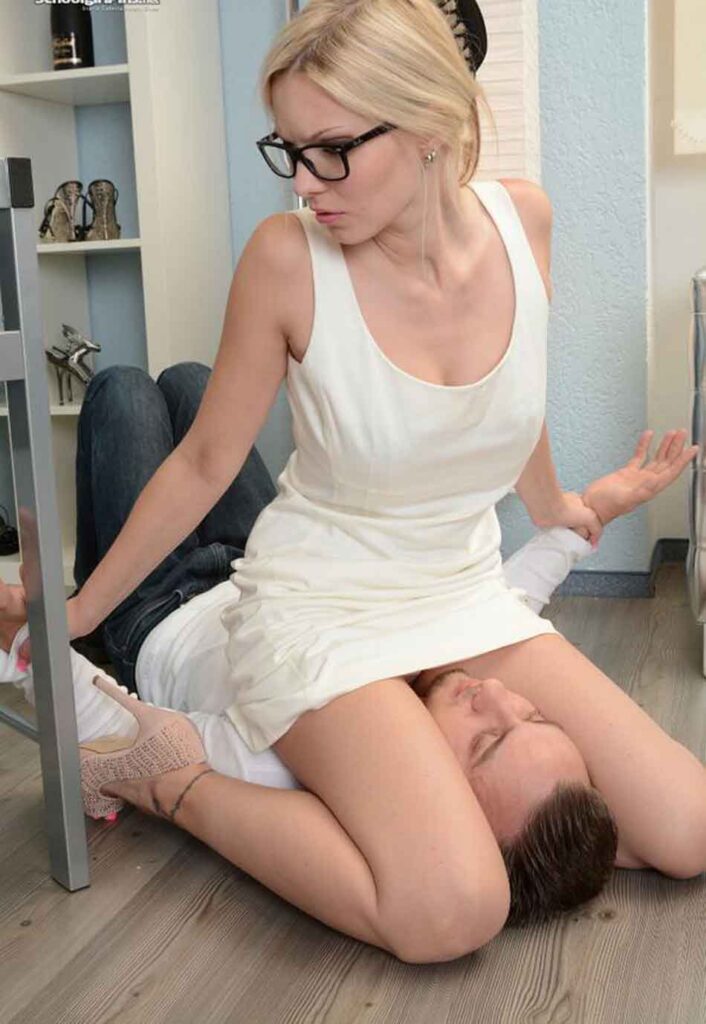 I thought things had been going well enough, but what if she was just reaffirming a no?
The drive home I was genuinely nervous and excited at the same time. I was dying to find out. I was sure this was about her decision, just the body language, and everything.
I walked through the door, about to wait on her every word.
We went through the normal greetings, etc and conversations but nothing immediately came out about a gentle femdom relationship.
I thought we might be going out to dinner again or something where she would tell me about her decision. She scotched that by starting cooking. Damn this woman.
We had a pleasant meal at the dining table, where we just chatted normally, and I tried to sound vaguely coherent. At least as coherent as possible with my heart going ten to the dozen. There wasn't anything femdom about this so far, where the hell was all this going?
I simply wasn't going to bring it up, fearing I might flunk something up. I'd decided that I would ask tomorrow, something like 'wasn't there something about last night, you said you wanted my time, and I assumed you wanted me to do something'.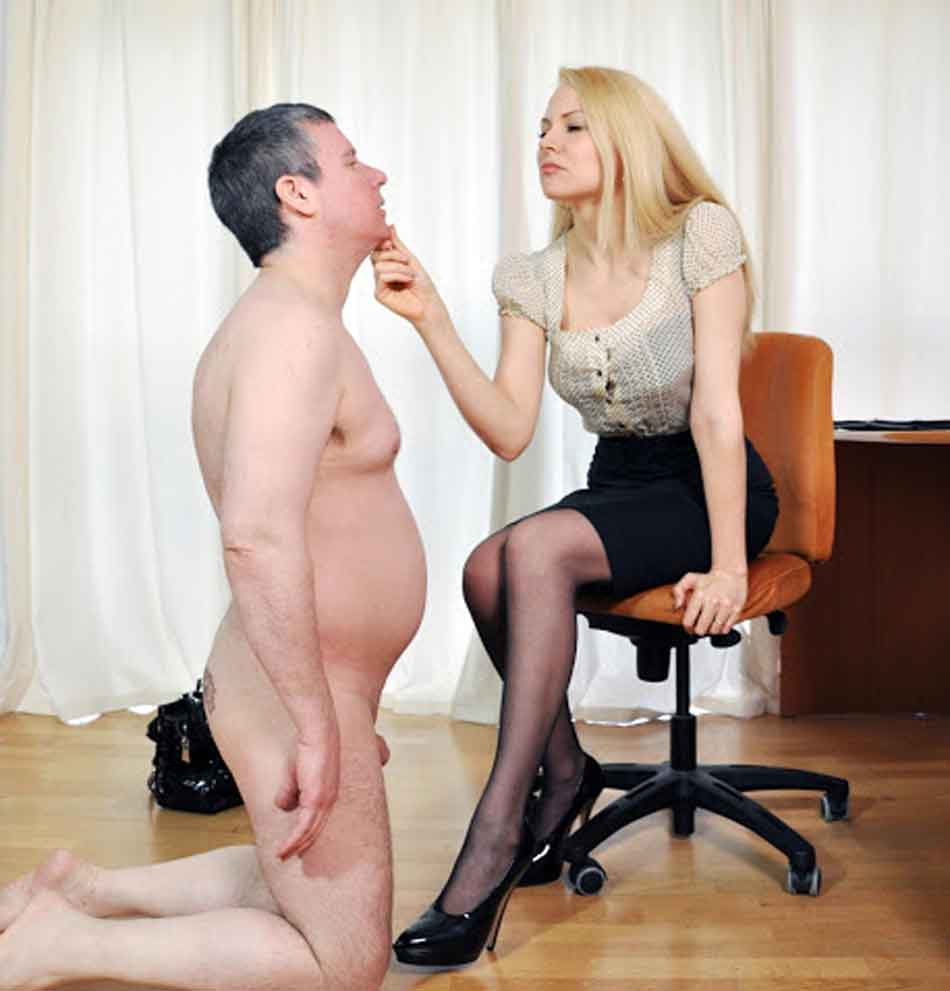 I was just thinking of how to make that sound casual as we finished the dinner, when she asked me if I enjoyed the meal, and whether I was finished.
I replied that it was delicious (it was) and I was quite full. By now it was early evening.
Then it happened, and I remember it to this day as the real start of my introduction to real femdom. Actual practical femdom.
"Right, this female led relationship thing, I want to know more from you. Follow me."
I got up from the dining table with my head spinning and followed her. She walked upstairs and I dutifully followed.
We walked into our bedroom, and she asked me to sit at the desk. I did so, probably a bit too quickly.
She brought over her laptop and opened it up in front of me. While it was booting up, she addressed me.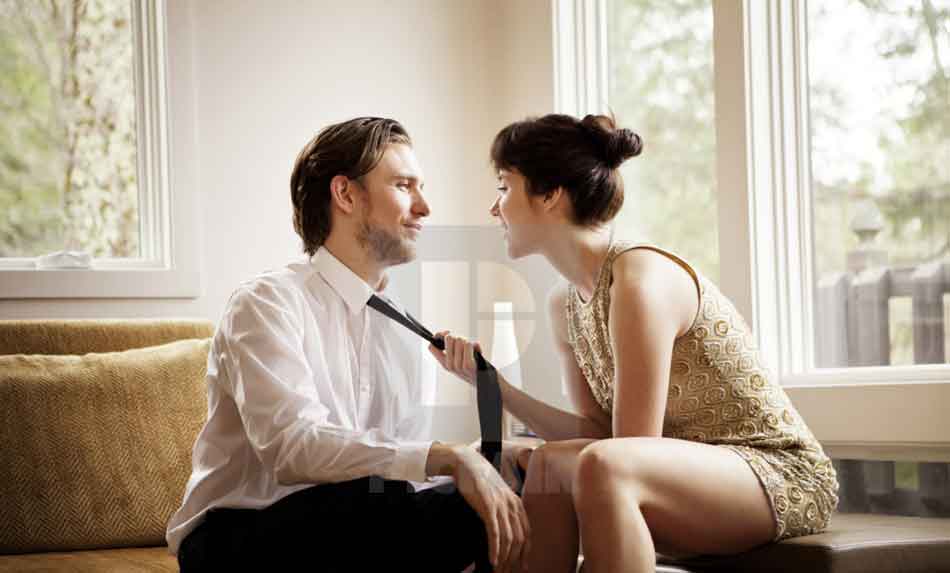 "This femdom thing you wanted me to investigate. I have and I'm generally positive on the idea, but there is an absolute load of stuff I want to know from you. Not just practical things, but what your thoughts and feelings are on things"
She then opened up a google document and explained.
"I have made a document with all my questions on there. I want you to answer all of them as fully as you can so I can make a better decision. I will be downstairs but stay up here until you are finished. When you are done I can read it, and if everything seems OK, then perhaps we could do a trial period."
She then left.
She shut the door and left me to it. My heart was doing an exciting dance as I went to look at the document.
Typical of my wife, it was all properly paragraphed and broken down into sections like Reasoning, Chores, and Sex Matters.
Questions were nicely bolded with little explanations with what she specifically wanted from the answer. Clearly a lot of thought had gone into this document.
I spent the entire evening going through it. Reading, and rereading questions, and trying to give honest but not frightening answers.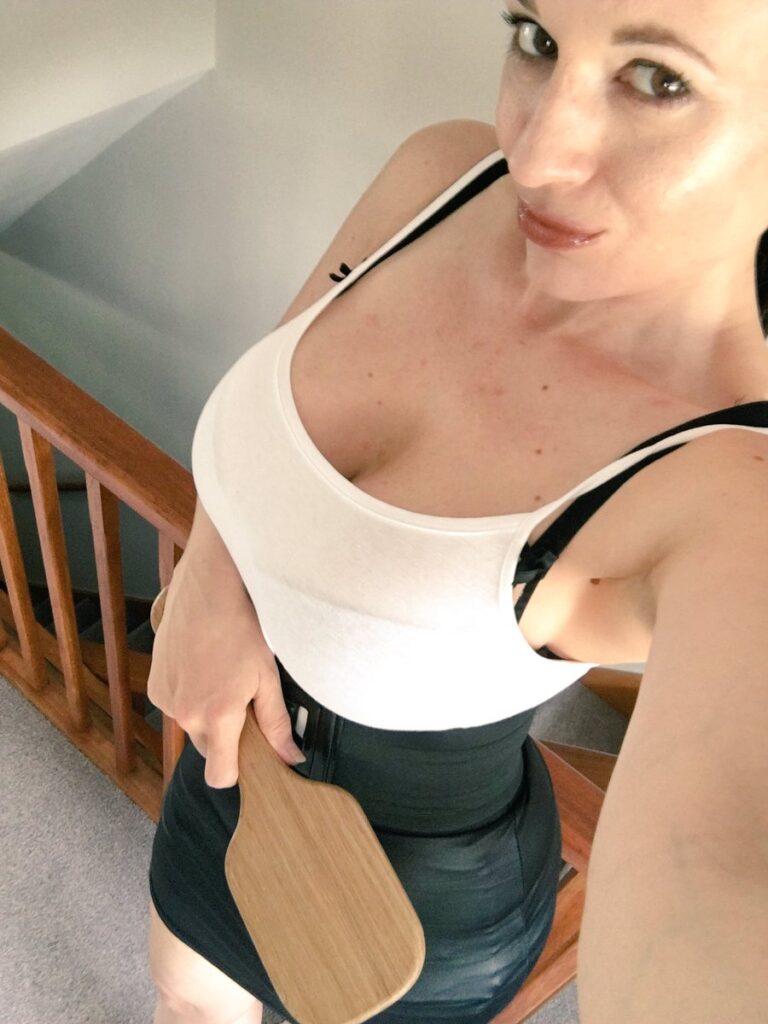 There was nothing she hadn't left out, even asking me to find some videos for her to watch, which might give her a better visual perspective, on certain sexual matters.
Damn it was thorough.
Finally, I thought I'd finished, checked all the questions were answered and tentatively went downstairs.
My wife was watching TV, but looked up and smiled.
"Ahhh, you've finished then. So I have some entertaining reading to do soon then?"
Tentative Beginnings
Despite the fact that she took a sneak peek at my answers as we retired for the night, she wouldn't let on anything as she read.
I tried desperately trying to appear nonchalant.
She must have read the document, albeit skimmed through it, but didn't let on with her thinking. I teased her about it but she just mentioned for me to wait, and let her digest what I'd written.
Oh, the mental torture.
Finally, she said those magical words
"Right, OK, I'm happy to give this a go. Let's make some time, say Saturday morning when we can chat about how we go forward"
I couldn't stop smiling, and Saturday morning breakfast came soon enough.
We sat down, and she teased me "you'd better make the breakfast, as you need to start learning who's in charge". She said it with a huge grin.
So I got up and started making her breakfast.
From the document, she had everything. She'd clearly read it and digested it. So that's how we started our discussion, revisiting some of my answers, and she maybe just wanted to hear it from me personally.
We spent a good amount of time discussing how it would work, how she felt about a few things, both trying to make the other secure in what we were doing was right for us.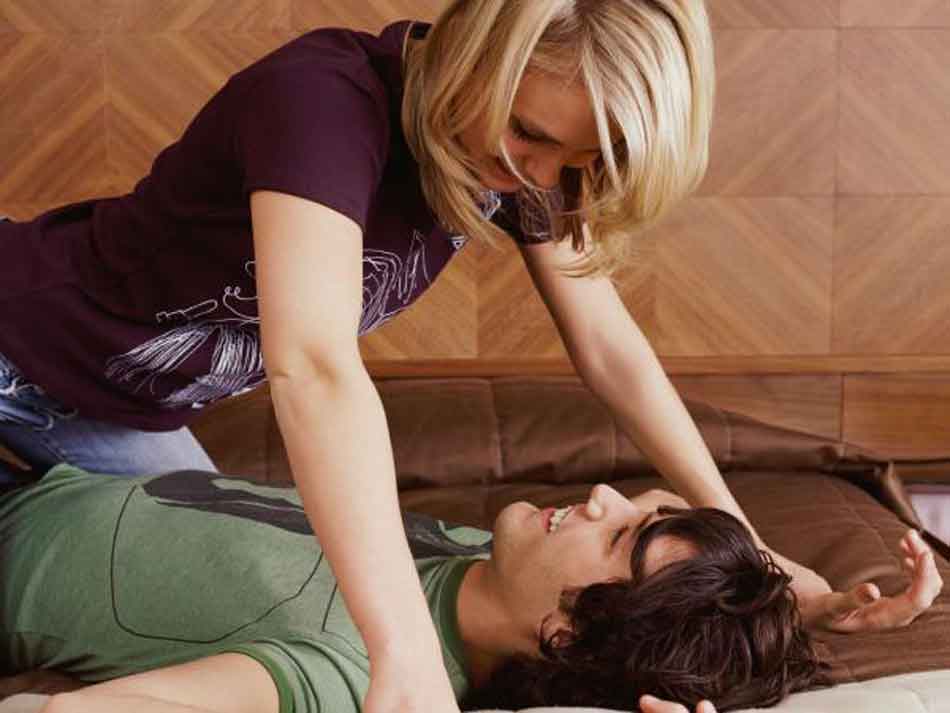 We discussed as much as we could think of, punishments, when to apply them? What would I be happy with her doing? Parameters, and hard limits? Just about anything and everything we could think of.
Oddly, there was a discussion of practice? Her point was that she may have to dish out a serious punishment, in a very serious way, but the 1st time she did it she would be flying blind. Would that make it weird or diminish the punishment.
I came up with the solution immediately – why not use the trial period to get to grips with anything you need practice at or feel you need further down the line. After all, if I act flawlessly then we both might have learned nothing. I said I was quite happy to say, use the first few months for her to test, and grow in confidence and experience at any aspect of gentle femdom she felt she should.
One of my things was I didn't want just random, severe stuff as that to me is just weird, but a trial of a few months giving her blanket authority to explore any aspect of femdom was the ideal solution for us.
Another point she raised was that of regular instructions. Did she really need to explain every week about the bathroom cleaning and standards etc? I looked into it for her, and came up with a solution.
That of standing orders. Orders that were there by default. Again, another example or just working it out between us. That solution was ideal, and she made a document eventually that contains the standing orders.
And that is how it started.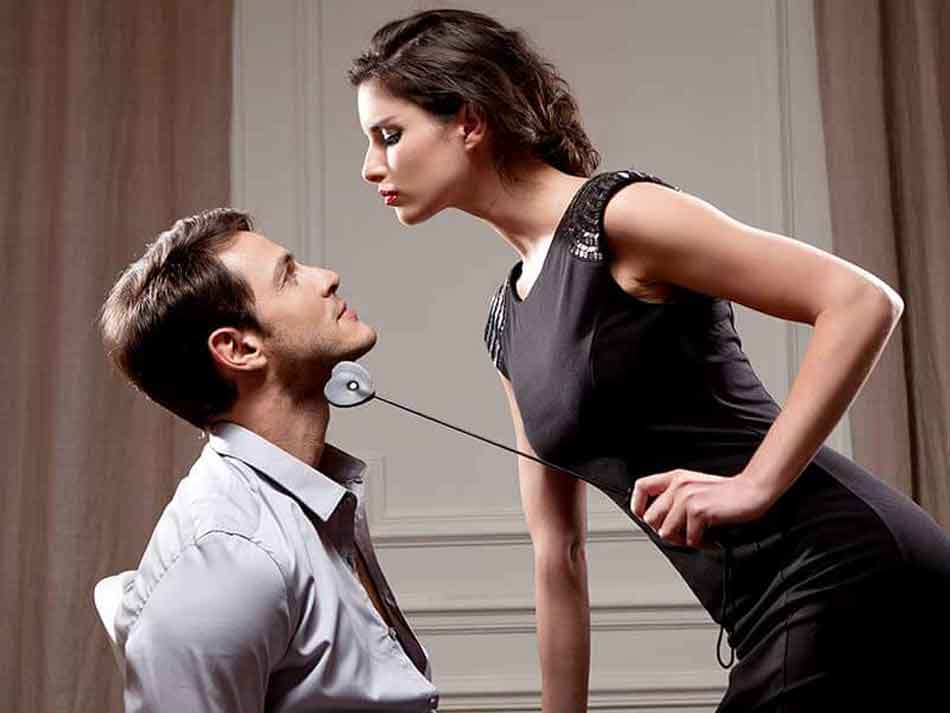 It was all in all general stuff, and eventually, we had nowhere left go, without giving it a try,
"Right, let me come up with some things I want, and let's do this.
How Things Grew
The next week for her was a flurry of her doing more reading, ordering magical brown parcels from online retailers, and her telling me that she was thinking about what stuff to try and do.
All with a wink and a smile.
She was also on that laptop again.
We agreed to have another chat on the Saturday when she had finalized things and had something concrete for us both.
The Saturday duly arrived again (doesn't it always), and again I made breakfast. This time she had the laptop and it was less of a discussion among equals but more of a 'what I have decided tone'.
She told me that she wanted to start small and grow into it at a rate she felt comfortable with.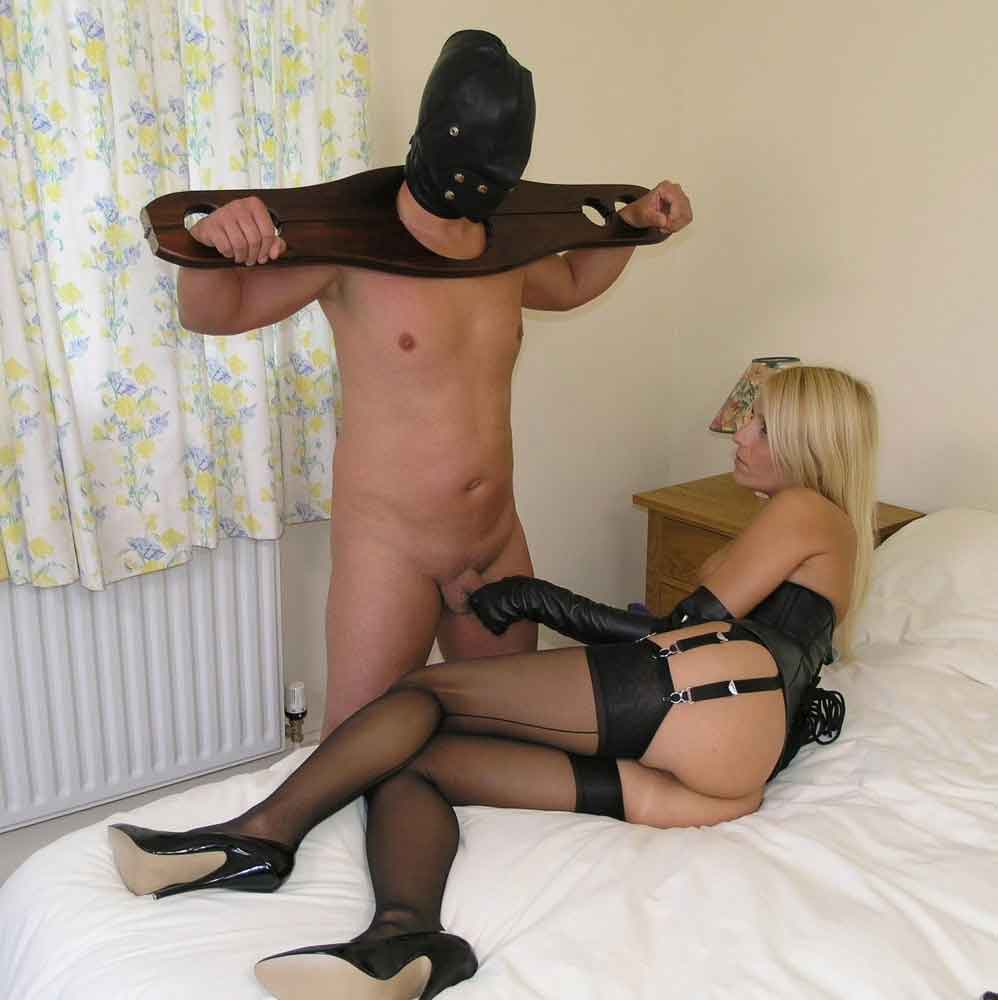 We discussed again, the trial two months we might have again before we would meet again for an honest discussion. We marked the calendar.
We would begin on Monday morning with her as 'head of household' and agreed that these trial months she could practice anything she wished. She didn't have to give a reason but said she would if she thought she was practicing.
Then she gave me a few daily chores she wanted to be done, some rules for me, and some weekly chores. All nicely written down in a google document.
And that was how we started.
The Trial Period
The trial period started that Monday morning without much fanfare.
I had only a few daily chores, and indeed quite simple ones to start with, and in reality, there were no great shakes.
I had some weekly chores to do as well, which I did early to look enthusiastic about this new arrangement. My wife inspected the results, and commented a bit about ways to improve, which I took on board and made sure I did a better job, next time.
Garbage was taken out with a little bit more enthusiasm than normal, I have to say.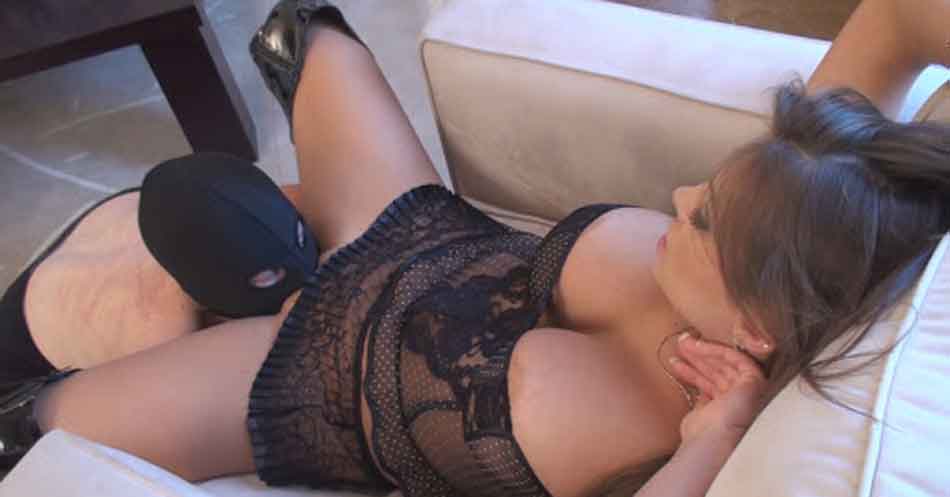 Probably the first time I've cleaned her car with that much gusto as well. I made it spotless, incidentally the word she's used when giving me the weekly chore.
While this was all going on, I noticed my wife was starting to read some books on assertiveness, confidence, projection of authority, that sort of thing. I think she wondered how the whole husband / wife dynamic would work whereby authority might have to be projected.
My wife also started to 'experiment a bit' with instructions, and how I would react if given a spontaneous task.
Quite naturally, she was finding her feet so to speak in this brave new world for her.
My first, spontaneous request from her came on Saturday night. She requested breakfast in bed. I knew what she was doing.
All I really did was say, OK, no problem. What do you want, and what time? The very next morning I probably made the most careful breakfast ever, trying to make sure I got it just right, and presented it to her.
In case you are wondering, yes she did try and get a bit kinky once or twice with it.
I got the evil eyebrow curiosity raise one evening after dinner. She was clearly thinking something devilish and new. Then right on cue.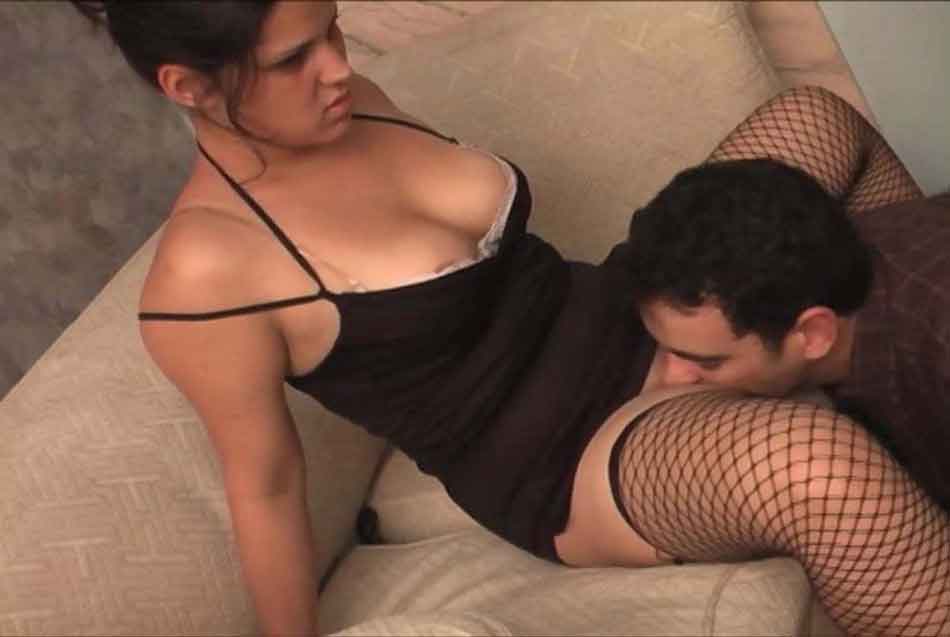 "You know I think it'd be terrific if you washed the dishes with no clothes on"
What could I say?
I stammered a bit, probably quite a bit as it was a bit of a shock. I just repeated it really.
"What? You want me to wash these dishes right now naked?"
"If you don't mind, yep" was all I got with her grinning like a cheshire cat.
Oh well, in for a penny, in for a pound.
I just muttered "of course" and got up. I then quite deliberately got undressed after checking no one could see me, and put all my clothes on the chair.
In what must have been a ridiculous scene to any third party onlooker, I gathered the dishes and walked into the kitchen quite naked, and placed the dishes in the bowl and washed them up. I became aware of her watching from behind me, watching the spectacle.
In ten minutes I'd washed, dried and put everything away, and turned to my wife, still quite naked, and gave her the 'I've finished look', to her with the biggest smirk on her face I've yet seen.
"OK, pop your clothes back on, let's see what's on TV" was all she said, which I then did.
All in all she was testing me quite early on, to see if I would comply with orders that a wife would naturally give her husband. Can you take the garbage out is quite natural, but asking me to wear frilly panties while at work for a day isn't.
I did it of course, and sent the photos she requested as ordered. She even checked when I got home.
Additionally there were a few dedicated foot rubs of an evening as well.
There were a few kinky type things she tried just for a small giggle, and again, I think, to test my compliance to unnatural type things to go and do.
I was still doing the chores, and running a few small errands here and there every week as she decided we needed something.
A few weeks after the naked washing up incident, I got a further small shock as well. As the dinner finished again, there had been nothing untoward but at the end she said
"Hmmmm, that naked washing up thing, lets sort of go for that again shall we?"
I just retorted, that she wanted me to do that again, and sort of resigned myself to a small humiliation for the next 10 minutes.
"Sort of, get your clothes off and wait there"
She trotted off up the stairs.
Uh Oh
I was thoroughly naked standing where she had left me when she came down the stairs with a small package. I couldn't see what was in it, but she dug the contents out and started placing them on the table.
What she laid out was a full set of womens sexy underwear. In my size.
Oh crikey.
She picked up a stocking and told me to put that on. I must have looked like an idiot, but I did so. She then gave me the other one, and I put that on as well. I looked up and saw her holding out the garter belt.
I took it and very quietly started to step into it and pull it up. She went around and clipped it to the stockings for me. As well as teasingly snapping the straps. Oh, that smirk on her face again.
Finally the bra went on and she helped clip me up. I stood there, feeling utterly ridiculous.
My wife did not help with my unease.
"Ooohhh, don't you look sexy. Now you can go and wash the dishes"
Again I did so, and again with my wife somewhat behind me providing a commentary.
Hearing your wife go "Phwoooarrr" behind you while doing the dishes in a set of ladies underwear now ranks quite highly on my list of very surreal things that have happened to me.
Again, it only took ten minutes or so, before I turned to my wife again. Still smirking, she said "OK, go and get them off and put your normal clothes back on.
Couldn't happen fast enough that.
Finally after a month as we were settling into this routine, she looked at me while we were having a coffee one morning.
"Right, for the next few weeks I want to experiment with punishments. There's a few things I want to try out and learn"
One evening we tried trying to find her most comfortable position to give me an over the knee spanking. We tried a few positions, and found a few that worked for her. Sitting on the couch with me sprawled out across her legs seemed to work, as did her sitting in a chair with me in a sort of press up position also worked. As did the edge of the bed.
We also found the best position for her to punish me with a belt, which was naked essentially and face down near the edge of the bed.
We then tried the caning positions, which turned out to be me leaning up against the wall with spreadeagled hands.
Finally we tried the paddle positions, to which she liked me bent over the back of the couch.
We then moved on to the actual practical matter of me experiencing it and her doling it out. She was keen to learn what sort of power was needed to actually inflict a bit of pain.
Got to say, she picked up all this stuff pretty well.
We didn't spend too much time on over the knee spankings as it didn't seem to work for her in terms of what she thought would be an actual punishment. Fair enough.
We then spent the next several weeks with her experimenting with a few belts, canes and paddles.
She wasn't after truly hurting me, just trying to gauge what type of power might be needed to actually deliver a stinging blow.
It was me who actually suggested it. Surely you want to know how to deliver a blow. A real blow that would be truly painful. The sort that would act as a deterrent for real.
I could sort of see the reluctance on her face, so I mentioned it'd be useful for both of us, and I was good with her trying to actually physically hurt me in the name of practice. I always had a safeword, which I would use if I genuinely couldn't take any more. I told her not to worry.
And so, one Friday evening, we did just that. A succession of blows came to my naked backside, with time between them to recover that genuinely hurt. Over the course I'd say 4 weeks my wife tried the hairbrush, a belt, a cane and a paddle she decided she liked.
She'd got the hang of it by the end, let me tell you. We never did a really long session, just her quick practice about power and technique. She'd save the 25 lashes for when I had done something that truly deserved it.
We'd discussed it, and thought any time she thought there was an outright challenge to her power of authority, she could implemment severe corporal punishment. Or any equally severe infringement, but that was the gist of it.
All in all we had a great deal of fun with it as well. Exactly the way it should be to be honest, it certainly helped ease the experience and we had no complaints.
Everything progressed from there.
Conclusion
Right now, and probably about 5 to 6 years in we are still going strong.
My wife doesn't need to practice anything anymore, let me tell you.
We are both happy with how things have gone and our relationship is much better for it.
Nothing lingers any more. It gets resolved pretty quickly, with my wife taking matters to correct anything she deems fit.
We get on well anyway, but this is an added plus, and we both agree on that.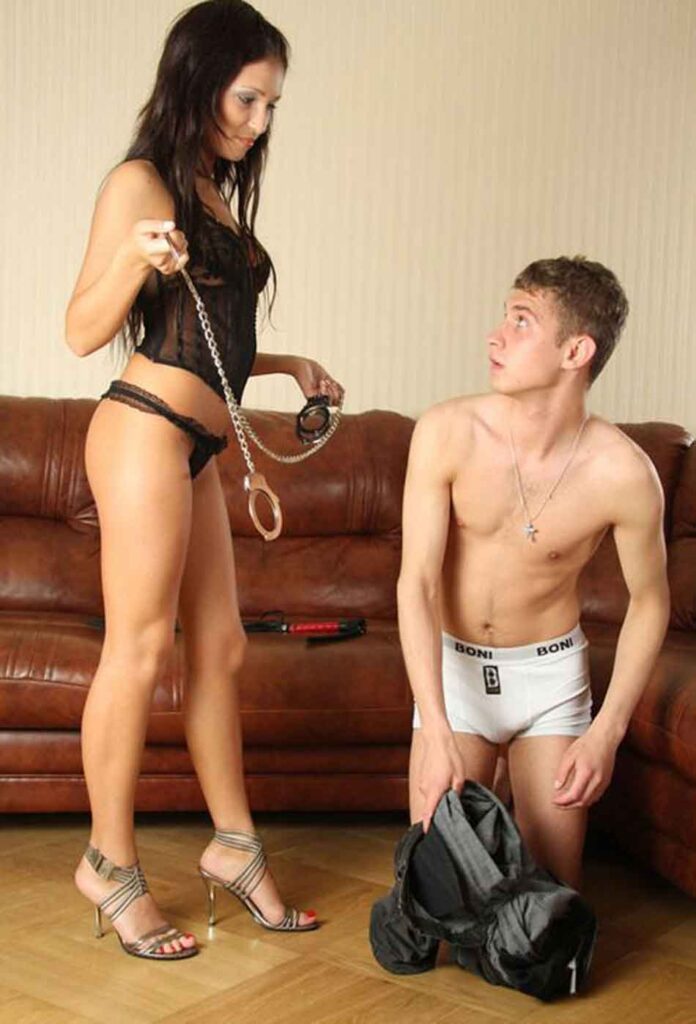 Weeks, months can go by without anything other than the standing orders getting done.
More often than not now, my wife uses it for kinky fun and to tease me. A small reminder that her authority is still there.
Do I transgress, and she is unhappy. Of course. Do I get punished for some things? Again, of course.
However, what works is that I know my wife has the final say in so many matters, and I couldn't be happier with that arrangement.
That's what it's all about.
Get A Convincing Open Letter To Send To A Prospective Dominant
The easy way to get your partner to think about trying a Female Dominated Relationship
Trying to talk to your partner about the benefits of a female led relationship can be hard. Use this open letter to help or to prompt constructive dialogue.